Last Updated on October 8, 2021 by Jeremy
Disclaimer: This Week in Blogging uses demographic data, email opt-ins, and affiliate links to operate this site. Please review our Terms and Conditions and Privacy Policy.
In the past, we've had a number of great interviews about all things photography. These include Photography Tips with Kevin Wagar and Leveraging Your Photography as a Blogger with Laurence Noah.
But there is another important photography topic we've not touched on, and that is how to protect your copyrights after an image is created and used online.
Enter RYDE.
RYDE is an image monitoring service that offers a mostly hands-off process to look out for copyright violations online and send invoices to infringers. I've been using the service for a few months now and have really enjoyed it compared to some alternatives. Past the upfront work to upload images, the on-going work to proceed to invoice infringers is minimal. (For our full RYDE review, click the previous link.)
To talk more about why bloggers should care about protecting their image copyrights and how RYDE works, we reached out to Philipp Koehn, co-founder and CPO of RYDE for this interview!
Disclaimer: This Week in Blogging is a sales affiliate for RYDE. We may receive a commission if you sign up via our link and mention us in your on-boarding call. We also personally use the service for our own copyright monitoring.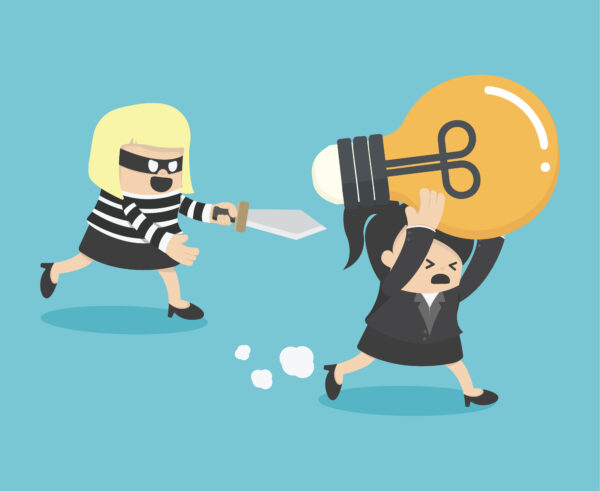 Why is it important for bloggers and photographers to protect their image copyrights?
It's important for all creatives to protect their copyrights, especially if that's how they earn their living. We at RYDE believe that all artists should be paid when their work is used. We often forget that this is how creatives especially photographers make their living. The more copyrighted work is appropriated, the less creativity we may see in future because creatives simply cannot afford it anymore.
On the flip side, we know many bloggers who use 3rd party images on their own sites via stock photography services or Creative Commons licensing. Are there any steps these bloggers should take to ensure they're respecting other photographer's copyrights too?
For sure, first of all using the Creative Commons platform is an excellent resource for works that you can use without paying for a license. This doesn't always mean that it's free though, always check the specific Creative Commons license for your use and make sure that you abide by it. You may need to negotiate a fee with the rightsholder if eg. you want to use an image commercially on a CC NC licensed image.
Bloggers should not expect that rightsholders will be ok with using images without their prior permission. I always say ask the copyright holder if you may use the image for your blog before assuming that it's ok. If you can't find out who the Copyright holder is, this doesn't give you or anyone permission to use the work.
Again, the Creative Commons platform is a great resource where the minimum requirement needed for most CC Licenses is Attribution. If you use websites like Pexels or Unsplash where users upload images on a CC0 license, I always attribute anyway and keep a record of where I found it.
One of our favorite things about RYDE as a monitoring service is that after the initial image uploads your team does a lot of the backend work on our behalf. We just go in once a week and mark whether or not specific claims should proceed. Can you elaborate on how you select images to prepare case reports once you find a match?
Sure. What makes our service so great and easy to use is that we have a very curated approach for our clients. This starts with our onboarding process where we take in as much information as possible about our client's licensing history and practices.
Then when we have results, in addition to the automatic filtration that happens, before we present results back to you our team combs through and takes out any guaranteed licensed uses, so we only show you hits that are commercially and legally viable "Pre-Cases" with the most potential to be an infringement. This diminishes unnecessary time and effort spent for our clients.
How much does country-to-country variability come into play when pursuing copyright claims (both for author location and infringer location)?
We try to diversify our Pre-Casing when it comes to countries and Clients so as to not put all our eggs in one basket so to speak.
If a blogger has not sold photography in the past, how do you determine the value of an image when it has been infringed upon?
We do represent some bloggers that don't necessarily license their imagery on a regular basis but that doesn't mean they don't own the rights to their images and deserve compensation for their use. We look to Fair Market Valuations in the country of our client for the best pricing for them.
What are some things photographers can do to ensure they make the most out of RYDE's service after joining?
Register your photos at the US Copyright office. This entitles you to statutory damages ranging between $750-$30,000 in the US and ultimately strengthens any case you have.
Regularly upload more photos. More photos = more findings.
Keep in touch! While we are quite hands-off, our team will be in touch with you throughout the year for various reasons but all for your benefit. We might need additional information/documentation on a case, a document signed or for you to go through your Client Portal and classify your Pre-Cases. Our team is here for you and working hard to make sure you get the compensation you deserve.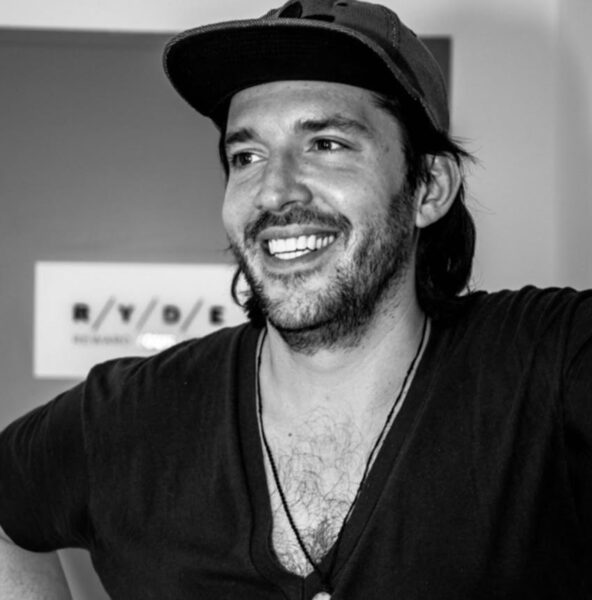 We'd like to thank Philipp from RYDE for joining us for this interview. If you haven't had a chance, you should definitely check out RYDE to start protecting your images today. For more on the service, check out our RYDE Review as well!
How do you protect your images? Comment below to share!
Join This Week in Blogging Today
Join This Week in Blogging to receive our newsletter with blogging news, expert tips and advice, product reviews, giveaways, and more. New editions each Tuesday!
Can't wait til Tuesday? Check out our Latest Edition here!
Upgrade Your Blog to Improve Performance
Check out more of our favorite blogging products and services we use to run our sites at the previous link!
Looking to Monetize Your Site?
Check out programmatic ad networks like the following:
AdSense: Entry-level ad network that accepts low trafficked sites- we have had ad rates from $1-$3 RPM on average.
Monumetric: Mid-tier ad network (> 10k monthly page views required) with slightly better rates- we've had $6-$12 RPM on average.
Mediavine: High-end ad network (> 50k monthly sessions required) with some of the best rates out there- we've had rates from $25-$50 RPM on average.
For a full breakdown of ad network entry requirements, click here!
How to Build a Better Blog
Looking for advice on how to improve your blog? We've got a number of articles around site optimization, SEO, and more that you may find valuable. Check out some of the following!