Last Updated on May 10, 2021 by Jeremy
Disclaimer: This Week in Blogging uses demographic data, email opt-ins, and affiliate links to operate this site. Please review our Terms and Conditions and Privacy Policy.
Looking to improve your blog but do not know where to begin? This Week in Blogging's website audit services are for you!
While we strive to provide as much free information as possible on This Week in Blogging to help you run your blog at its very best, we understand that sometimes you may not know where to begin or what to prioritize. To help, we've created several website audit packages where we will personally review your site and provide a report of actionable tips to take your blog to the next level!
Who Our Website Audits Are For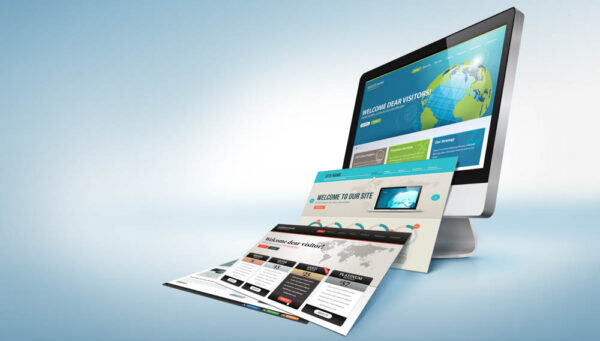 To provide a focused audit with the best, actionable advice we can offer, we have to first highlight who would likely find our audits valuable. If you match some or all of the following, this service may be for you:
WordPress bloggers on a self-hosted server (Bluehost, Siteground, BigScoots, etc).
Those who want a clear explanation of topical best practices and a customized to-do list for their site.
Blogs that are 2+ years old and have a defined niche.
Sites that receive some Google traffic and have at least 10,000 page views per month.
Those who are willing to implement changes after receiving our report!
We developed the above list for a few different reasons. First, our expertise is around WordPress.org and many improvements we recommend are exclusive to this content management system (Our biggest recommendation to Squarespace, Wix, etc users is to move to WordPress). Second, sites that receive traffic less than 10,000 page views per month may not have enough authority built up to see results of changes faster like more established sites (likewise, if you are not receiving Google traffic at all there may be other problems that need fixed before the topics that are addressed in the audit).
If you fall into one of these categories, you may not receive as much actionable advice as we would like to offer in our reports.
We are flexible in accommodating all bloggers, but we wanted to be upfront in who we think would be best served by this package. When in doubt, we are happy to answer any questions and can quickly look at your site to see if we think you will find value in the package you're interested in.
If we don't think we can help, we'll gladly tell you why that is and if there are any quick recommendations to help you out. If the only recommendation we have is to switch to WordPress and then overhaul your blog or, alternatively, keep doing what you're doing while producing more content, we'll gladly tell you that for free.
Our current available packages are the following:
Package 1 – Site Speed Audit ($200)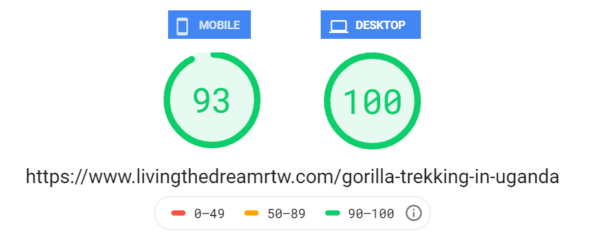 Our site speed audit is designed to summarize your webpage performance and provide actionable tips to improve your speed and increase your Google PageSpeed Insights scores. Recommendations include possible plugin changes, settings optimizations, theme/host upgrades, and more.
Included in the audit is a PDF report on your site's current performance via WebPageTest, PageSpeed Insights, and GTMetrix with detailed breakdowns of the results (homepage + one representative article) and recommendations for improvement. Also included is one month of email correspondence for follow-up questions where we will assist in checking the results of changes made in these services (max three emails per week).
Package 2 – Keyword Audit ($200)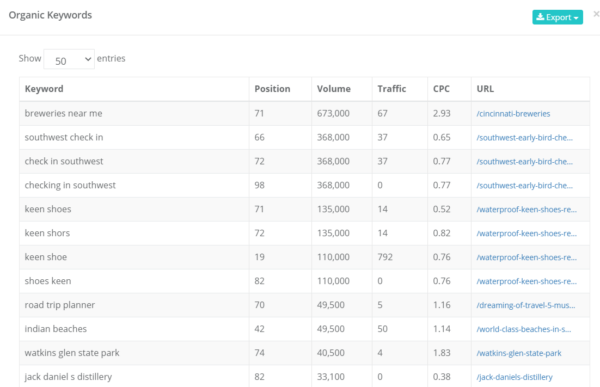 Our keyword audit is designed to summarize your search performance and provide actionable tips to improve your rankings in Google. Search data will be sourced via Keysearch.
Included in the audit is a PDF report on your site's current performance in search with a breakdown of keywords that currently rank in Google (including ways to improve existing rankings), their search volumes, difficulties, a list of broken links, and other recommendations for improvement. Also included is one month of email correspondence for follow-up questions regarding SEO best practices and keyword questions (max three emails per week).
Package 3 – Full SEO Audit ($300 – Best Value)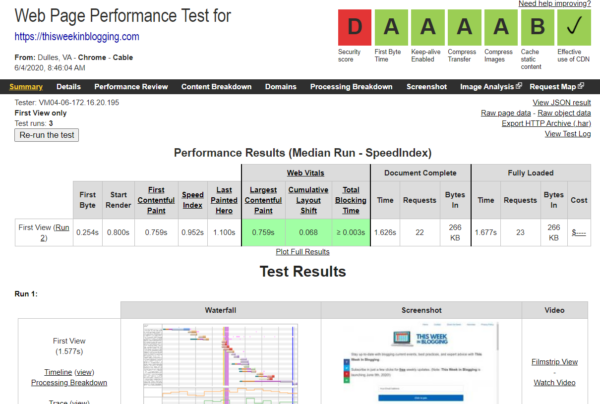 Our Full SEO audit is a combination of the two reports above to bring it all together with a site speed audit and keyword audit for those who want to really dive down into their site performance.
The included PDF report here will be one combined file as well as a one-hour recorded Skype video call to go over the report and visually walk you through improvement steps and any SEO best practices you wish to implement. This call is a great way to learn how to perform SEO analyses yourself for future improvements and is only available in the combined package as an added bonus.
Also included is one month of email correspondence for follow-up questions (max three emails per week).
Add-Ons – Additional Skype Calls ($75 per Hour)
Additional Skype calls can be purchased in one-hour increments as needed after the completion of an audit above. Each purchase will also include an extra month of follow up emails (max three emails per week). For the best value, we recommend starting with our full SEO audit package which includes two hours of Skype calls in the base rate as opposed to adding this to our site speed or keyword packages.
This option is only available for those who first purchase one of the three packages above as a supplemental add-on. We are not offering calls without an audit at this time.
What Our Audits Do Not Include
It is worth reiterating that this is an audit service only. The above packages include us researching your current site performance and providing a pathway forward for improvement via a PDF report and (for a full audit) recorded Skype call. This service does not include implementing any recommendations on your behalf.
Some of our recommendations may be attainable without making purchases. Some may require paid blog upgrades when appropriate. These may include changing hosts, purchasing plug-ins, subscribing to keyword research services, and more. A list of products we most commonly recommend is available here if you already have an idea of what you need and simply want to know our preferred services.
At the end of the day, the goal of this audit is to explain the core principles of site speed issues, SEO, blogging best practices in an easy to understand fashion, tailored to your site, and provide actionable tips that you can implement as soon as you get off the call.
Finally, this service is only available for bloggers. We are happy to offer SEO consultations for commercial entities; however, the price and included features may vary. Please contact us for a custom quote.
Testimonials
We are amazed by the value we got from Jeremy's services. He did a full SEO audit of our website, spent hours explaining everything to us, and continued to answer questions and offer suggestions well after the initial conference call. No matter where you are in your website development and SEO efforts, hiring Jeremy is going to be money very well spent. -Paul G., Groundhopper Soccer Guides
Jeremy doesn't give up until he's made some sort of positive change in your site. In my experience, he patiently and thoroughly worked with me to identify some key page speed and Core Web Vitals issues that upon first glance, even my amazing host and other engineers didn't pick up. -Carl H., NC Tripping
To inquire about a package, please get in touch via the contact form below! When reaching out, please provide information about your site such as website address, how long you've been blogging, your niche, traffic levels, and a bit about what you need help with. This will help us get a better understanding if we think your site would be a fit for this service.