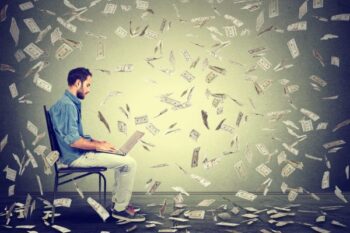 Last Updated on July 22, 2020 by Jeremy
Disclaimer: This Week in Blogging uses demographic data, email opt-ins, and affiliate links to operate this site. Please review our Terms and Conditions and Privacy Policy.
Last Updated on May 6, 2022 by Jeremy
Disclaimer: This Week in Blogging uses demographic data, email opt-ins, and affiliate links to operate this site. Please review our Terms and Conditions and Privacy Policy.
If you ever have the misfortune luck to ever meet me at a conference, you will quickly find out that I am a data nerd. I love analytics, the technical side of blogging is my favorite part, and yes, I even enjoy SEO (something virtually no one anywhere ever says).
So it should be no surprise that when it comes to tracking blogging income, I have a spreadsheet for that and I update it every single week.
As it turns out, I recently passed my 400th week of tracking my blogging income (which for those who don't want to do the math is nearly eight years), and I thought it was time to share some insights I've learned along the way.
Some of these insights are helpful to bloggers outright, and others are reasons why you, too, should track your income at a set interval (if not weekly, at least monthly). So let's dive into them now!