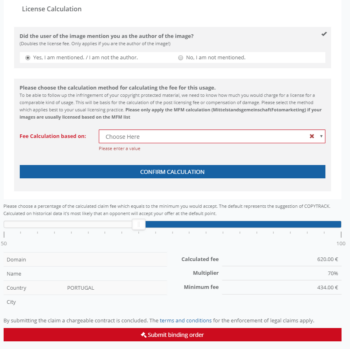 Last Updated on by Jeremy
Disclaimer: This Week in Blogging uses demographic data, email opt-ins, and affiliate links to operate this site. Please review our Terms and Conditions and Privacy Policy.
Last Updated on by Jeremy
Disclaimer: This Week in Blogging uses demographic data, email opt-ins, and affiliate links to operate this site. Please review our Terms and Conditions and Privacy Policy.
Copytrack is a free image monitoring service that allows you to track your images online and file copyright violations on commercial entities that are using them without a license.
We've been members of Copytrack's service for quite some time, and now that we've had a few claims paid out, we wanted to walk you through what the experience is like.
So is Copytrack worth your time? We share our thoughts below!