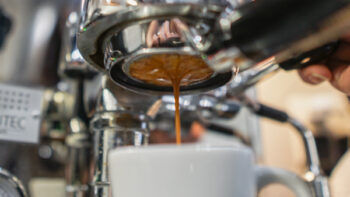 Last Updated on July 22, 2020 by Chris
Disclaimer: This Week in Blogging uses demographic data, email opt-ins, and affiliate links to operate this site. Please review our Terms and Conditions and Privacy Policy.
Last Updated on March 13, 2023 by Chris
Disclaimer: This Week in Blogging uses demographic data, email opt-ins, and affiliate links to operate this site. Please review our Terms and Conditions and Privacy Policy.
Buy Me a Coffee hails itself as "the best way for creators and artists to accept support and membership from their fans." Today, we're going to talk about whether that's truly the case.
When we're talking about memberships, Patreon is the first name that comes to mind, but Patreon really hasn't figured out the "casual supporter" dilemma – ie. the reader or subscriber that might love what you're doing, but doesn't want to be locked in to a monthly subscription.
Buy Me a Coffee has made strides recently to become more membership focused, but at it's core what makes it worth it for creators is that it's a very easy method to give your audience a way to say thanks. As they note, "In just a couple of taps, your fans can make the payment (buy you a coffee) and leave a message. They don't even have to create an account!"
Jeremy and I put a lot of time into This Week in Blogging and so we set up our own Buy Me a Coffee account (though you'll notice that we went for the "Buy Me a Beer" option based on what we like sipping on!). Thus far, it's been a fantastic way for us to not only bring in extra revenue to support the project, but also to hear from subscribers directly about the value they're receiving.
Besides the income, which is both humbling and appreciated, the emotional boost that you get when a new supporter takes the time to throw a few bucks your way is immense, and that's part of the reason we're big fans.