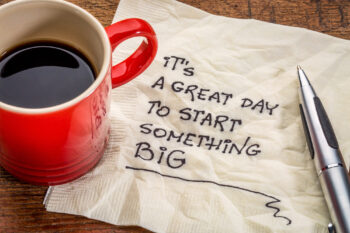 Last Updated on July 22, 2020 by Chris
Disclaimer: This Week in Blogging uses demographic data, email opt-ins, and affiliate links to operate this site. Please review our Terms and Conditions and Privacy Policy.
Last Updated on January 18, 2022 by Chris
Disclaimer: This Week in Blogging uses demographic data, email opt-ins, and affiliate links to operate this site. Please review our Terms and Conditions and Privacy Policy.
In This Week in Blogging's newsletter, we write about all sorts of things that we feel might help the blogging community. That's ultimately why we run in the first place.
But, when we're not talking about blogging habits to prioritize, or blogging activities to get the year kicked off right, we love to have a little fun and post articles like this, which cover the best blogging quotes around.
Below, we review the best quotes around starting a blog, our favourite blogging quotes around running a site/brand, some motivational quotes that can apply to bloggers, and a few humorous quotes as well.
Enjoy!