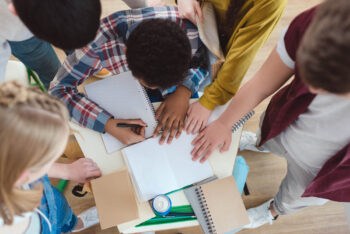 Last Updated on July 22, 2020 by Jeremy
Disclaimer: This Week in Blogging uses demographic data, email opt-ins, and affiliate links to operate this site. Please review our Terms and Conditions and Privacy Policy.
Last Updated on April 19, 2021 by Jeremy
Disclaimer: This Week in Blogging uses demographic data, email opt-ins, and affiliate links to operate this site. Please review our Terms and Conditions and Privacy Policy.
It seems like we find a news story every week that is one big tech company copying another.
Facebook launching a Clubhouse clone. Facebook getting in on the Tiktok game. Spotify making moves to take on Clubhouse. Twitter launching a copy of Instagram stories called Fleets. LinkedIn even got into the stories game. We could go on.
Whenever a great new idea comes out on the scene, it is pretty safe to assume that every major player in the industry will throw a bunch of money at creating their own competitor. Why innovate when you can reverse engineer someone else's idea outright? Unfortunately, lack of originality happens just about everywhere and big tech isn't the only industry guilty of this.
This even cascades down to bloggers and social media users too. While verbatim copies of websites and social accounts can be remedied somewhat easily, imitators that are close but distinctly different (like all the tech clones mentioned above) are a problem for just about everyone- be it the biggest tech company or the smallest blogger.
In this one, we wanted to share a bit more on maintaining your originality online as well as protecting yourself when the imitation is literal theft.