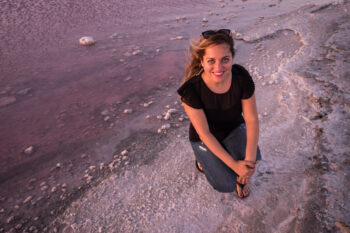 Last Updated on by Chris
Disclaimer: This Week in Blogging uses demographic data, email opt-ins, and affiliate links to operate this site. Please review our Terms and Conditions and Privacy Policy.
Last Updated on by Chris
Disclaimer: This Week in Blogging uses demographic data, email opt-ins, and affiliate links to operate this site. Please review our Terms and Conditions and Privacy Policy.
At This Week in Blogging, we feel it's our duty to continue to showcase ways that bloggers can do things a little differently. The truth is, what worked five years ago in blogging probably doesn't work now, and what works now probably won't work in five years.
That's the reality of an ever-evolving and changing industry such as blogging.
It's also the case that if we don't keep our eye on what's changing in the industry, we may get left behind, but that's why we're here, and why we feel fortunate to have so many remarkable experts so willing to share what's working for them.
One topic that we haven't tackled yet is Patreon for bloggers or, in other words, how bloggers and content creators can use Patreon to establish a new revenue and reliable revenue stream.
We've got Kate McCulley here to talk from personal experience about how she's harnessed the power of Patreon.
Kate McCulley has been blogging at AdventurousKate.com for the past 10 years, teaching women how to travel solo safely from Colombia to Lebanon to Antarctica. Kate has traveled to 83 countries and Forbes named her one of the Top 10 Travel Influencers in 2017. Her non-travel obsessions include progressive politics, literature, and cured meats. Originally from the Boston area, Kate now lives in Prague and has recently launched a course into all things Patreon called Earn Like an Artist.