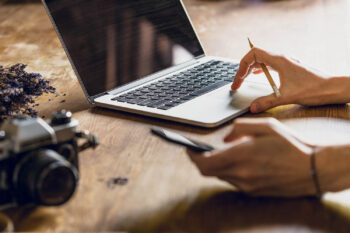 Last Updated on by Chris
Disclaimer: This Week in Blogging uses demographic data, email opt-ins, and affiliate links to operate this site. Please review our Terms and Conditions and Privacy Policy.
Last Updated on by Chris
Disclaimer: This Week in Blogging uses demographic data, email opt-ins, and affiliate links to operate this site. Please review our Terms and Conditions and Privacy Policy.
We'd like to think that we know a few things about blogging over at This Week in Blogging, but, at the same time, we also recognize that there are certain times when it really makes sense to crowdsource from the blogging community. An article on blogging tips? Well, that seems like it's one of those times.
And that's because each individual blogger has had a unique blogging journey which, by proxy, ensures that their advice will also be unique. We could share all the blogging tips we want, but there's something different and, well, better about propping up the voices of so many experienced bloggers at once.
The more the merrier, as they say.
We thank each and every blogger who took the time to share their expertise.