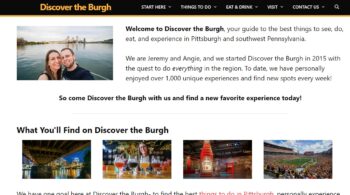 Last Updated on July 22, 2020 by Jeremy
Disclaimer: This Week in Blogging uses demographic data, email opt-ins, and affiliate links to operate this site. Please review our Terms and Conditions and Privacy Policy.
Last Updated on June 13, 2022 by Jeremy
Disclaimer: This Week in Blogging uses demographic data, email opt-ins, and affiliate links to operate this site. Please review our Terms and Conditions and Privacy Policy.
If you are a new blogger looking to jump into professional blogging, you may be daunted by the number of ideas there are within the industry when it comes to how to start a blog.  There is far more to blogging than just taking pictures and writing stories, and most of the unknowns are the behind-the-scenes work and, more importantly, expenses you may never have considered.
So in this one, we wanted to take a look at some of the first expenses future professional bloggers can expect when starting a blog. To keep this fictitious spending in check, we gave ourselves a $1,000 limit and tried to allocate it to the best items new bloggers should look at. Whether you spend this over the course of just a few months or over a year or more, the following is what we think is the best use of the first thousand dollars you invest in your site, other than what is needed to create content (of course).
Please note- this list is not an end-all list of what you must buy when launching a blog. This is just our reflection on what we'd do if we started over again today with the knowledge we have gained after writing on our blogs for over a decade.  You could easily throw all $1,000 into any one category featured below (in fact, we have in all of them), but if you want a decent split of everything we'd start with the following.