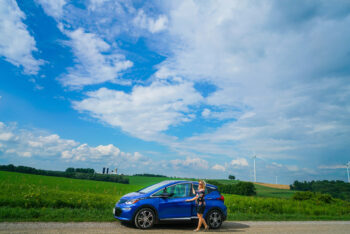 Last Updated on by Chris
Disclaimer: This Week in Blogging uses demographic data, email opt-ins, and affiliate links to operate this site. Please review our Terms and Conditions and Privacy Policy.
Last Updated on by Chris
Disclaimer: This Week in Blogging uses demographic data, email opt-ins, and affiliate links to operate this site. Please review our Terms and Conditions and Privacy Policy.
One of the larger topics that we've yet to really sink our teeth into as of yet on This Week in Blogging is YouTube for bloggers. Obviously, YouTube is a big part of the puzzle for many creators these days, but often creators have questions about how to get started and, even more so, whether it's too late.
Today, we're incredibly fortunate to be joined by someone whose work in videography has garnered her several awards, and growing and devoted subscriber base on YouTube.
I (Chris here) have personally seen how much effort, thought, and care that Arienne pours into her work, and, as such, it's a real honour to have her here today. She's immensely talented, but also has shown incredible dedication in way she has consistently produced quality work over the years. For those who don't know Arienne as well as we do over her, let us tell you a bit more about her.
Arienne Parzei is a writer, photographer, and award-winning travel videographer. She runs the travel blog and YouTube Channel www.seeyousoon.ca, with a focus on adventure activities and cultural experiences. Her insatiable curiosity for learning about different cultures first-hand has led her to some amazing destinations and experiences, including climbing Mt. Kilimanjaro, living in South Korea for two years, and backpacking for eight months through China, Southeast Asia, Australia and New Zealand.
Through her website & YouTube channel, she has worked with a number of brands and tourism boards including Air Canada Vacations, Germany Tourism, Parks Canada, and Honda Canada. She is also an ambassador for Tourism Toronto, working regularly on social media takeovers and video projects.
Without further adieu, let's get to the meat of the conversation on YouTube for bloggers!