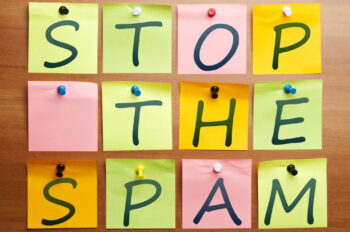 Last Updated on July 22, 2020 by Jeremy
Disclaimer: This Week in Blogging uses demographic data, email opt-ins, and affiliate links to operate this site. Please review our Terms and Conditions and Privacy Policy.
Last Updated on November 7, 2022 by Jeremy
Disclaimer: This Week in Blogging uses demographic data, email opt-ins, and affiliate links to operate this site. Please review our Terms and Conditions and Privacy Policy.
Oh Facebook spam, you are never-ending. This is especially true in popular Facebook groups where spammers and bots like to take advantage of loose entry rules to put their garbage in front of the eyes of thousands of users in just a few clicks.
But if you're suffering from Facebook group spam in your own group, don't worry! We've got some ideas on reducing spam postings significantly in just a few setting changes.
Note: This article describes how I manage spam in my 50k+ member Facebook group for our city blog. Your mileage may vary on whether some of these are necessary and how you may want to approach spam differently depending on your group setup. As such, treat this as a starting point for ideas and not a complete list of spam reduction techniques.