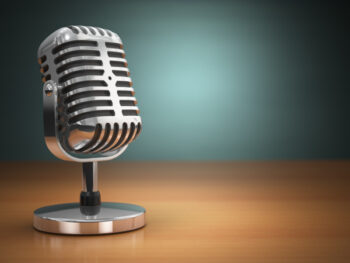 Last Updated on July 22, 2020 by Chris
Disclaimer: This Week in Blogging uses demographic data, email opt-ins, and affiliate links to operate this site. Please review our Terms and Conditions and Privacy Policy.
Last Updated on July 8, 2021 by Chris
Disclaimer: This Week in Blogging uses demographic data, email opt-ins, and affiliate links to operate this site. Please review our Terms and Conditions and Privacy Policy.
During the lockdown, podcasts boomed, and they will apparently surpass 1 billion in ad revenue this year.
Some game-changing announcements were made by Spotify, Apple, and others recently which suggest that the podcast battle is on, and you could stand to benefit.
The real question is – can podcasting finally make the money with podcasting they thought they could?
Let's double click on that.