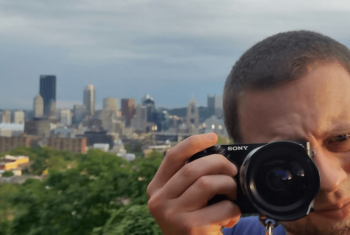 Last Updated on July 22, 2020 by Jeremy
Disclaimer: This Week in Blogging uses demographic data, email opt-ins, and affiliate links to operate this site. Please review our Terms and Conditions and Privacy Policy.
Last Updated on July 29, 2022 by Jeremy
Disclaimer: This Week in Blogging uses demographic data, email opt-ins, and affiliate links to operate this site. Please review our Terms and Conditions and Privacy Policy.
In our photography tips for bloggers interview with Kevin Wagar, we briefly touched on the practice of using stock photography on your blogs.
This practice almost always starts robust debates online between those who are open to using stock photos and those who share content exclusively created by themselves. For over a decade I was purely in the latter, but have recently started using stock photos on my blogs to illustrate points where I do not have a relevant image of my own (this is especially true on This Week in Blogging).
Unfortunately, using photography that you did not take yourself opens up a number of issues that must be considered, and before you use stock photography online there are some things you need to know.
*This article is written based on my understanding of US Copyright law. Other countries may have variations, especially around privacy rules. We are not lawyers and the below should not be considered legal advice.