Published by Chris. Last Updated on April 2, 2021.
Disclaimer: This Week in Blogging uses demographic data, email opt-ins, and affiliate links to operate this site. Please review our Terms and Conditions and Privacy Policy.
Snapchat may not have the cache of an Instagram, a Facebook, or even a TikTok, but don't tell Snapchat users that. Snapchat, perhaps more than more social networks, has always had a devoted base of users, and that devotion doesn't seem to be abating.
In fact, particularly with the younger demographic, the devoted fanbase seems only to be expanding. For years, people have been writing off Snapchat, but it's clear that Snapchat sure isn't writing off itself.
Just days ago, Snapchat (or more specifically Snap Inc.) acquired Fit Analytics, which is a Berlin-based company that helps shoppers pick the right clothing size when they're shopping online.
From the outside, it may not seem like a game-changing acquisition, but it is, and we'll tell you why.
Why Should You Care About Snap's Deal with Fit Analytics?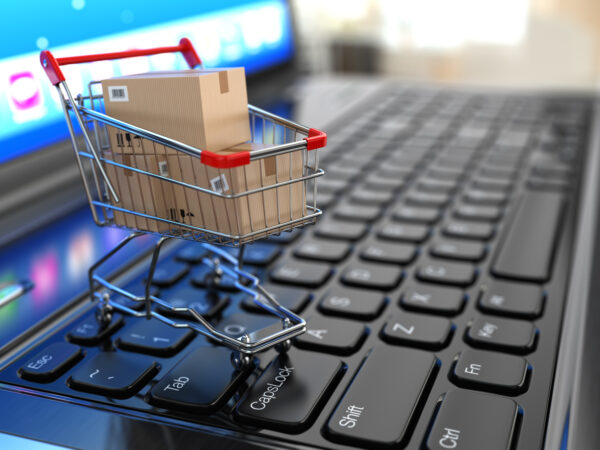 You might be thinking – "Listen, I don't use Snapchat, and I don't shop for clothes online, so how does this concern me?"
The reason it matters is because it has the potential to change the way that social media integrates with online shopping. Snap has 265 million daily users, and if even a fraction of those convert into more income, it could be huge.
A recent report from a research firm called Piper Sandler suggests that "up to 40%" of US teen spending in the fall of 2020 was spent on purchasing things like clothing, fashion accessories, shoes etc. through social. 
If your niche is fashion, you'll like to hear Mindshare's take that "this acquisition may bring big opportunities for fashion brands on the platform and it could provide interesting new ways for (direct to consumer) brands to reach younger audiences as more business are set up to live exclusively inside platform ecosystems where their consumers live their lives."
Of course, many people are already speculating that this may finally really open up the possibility of creators selling directly through social platforms.
What Else is Worth Knowing?
In case you've been living under a rock for the last decade, what Snapchat does, others copy – and that's why this is seen as such big news.
There's now ample speculation that other social media platforms may try to follow suit, and diversity their income beyond just advertising, specifically through e-commerce. We're already seeing Instagram move more towards making the feed essentially an extended storefront, and you know that Facebook isn't going to miss out on any opportunity to make some bank. They've got their Marketplace running in full swing, along with a handful of other initiatives.
There's a world in which this move by Snap benefits individual creators with a product or product line immensely, but for now it seems as if Snap is primarily concerned with integrating businesses and retailers, and then looking towards influencers after they see the initial results.
The real question is whether Instagram will try to undercut them before they can fully roll this out, which, by now, we can guess is almost a given. We're actually hearing rumours these days that Facebook is keen to release their own version of Clubhouse before Clubhouse can get their Android app up and running (which we're told is still months away).
Even if Snapchat isn't your thing, it's worth understanding how these platforms are being monetized, if only to be ready if it appears that e-commerce will be a fundamental part of your favourite social media platform down the line.
It also wouldn't shock us if social media platforms started to utilize an almost in-house Patreon style payment plan to get further capital flowing between consumers and creators.
Is Snapchat Worth Downloading For Your Brand?
As with all social media, most of the calculation has to come from thinking about whether you have time to operate on another cylinder. As we noted above, in 2018, most people had written off Snap for dead, but yet here they are again.
Most creators would probably be better served investing their time in TikTok since it's more easily monetizable, but if you've got a younger audience, or a product that you're keen to market to the younger generation, then Snapchat could be your ticket.
If you're looking to stay up to date on all the comings and goings of the world of blogging and social media, be sure to subscribe to our newsletter, which drops every Tuesday morning.
Join This Week in Blogging Today
Join This Week in Blogging to receive our newsletter with blogging news, expert tips and advice, product reviews, giveaways, and more. New editions each Tuesday!
Can't wait til Tuesday? Check out our Latest Edition here!
Upgrade Your Blog to Improve Performance
Check out more of our favorite blogging products and services we use to run our sites at the previous link!
Looking to Monetize Your Site?
Check out programmatic ad networks like the following:
AdSense: Entry-level ad network that accepts low trafficked sites- we have had ad rates from $1-$3 RPM on average.
Monumetric: Mid-tier ad network (> 10k monthly page views required) with slightly better rates- we've had $6-$12 RPM on average.
Mediavine: High-end ad network (> 50k monthly sessions required) with some of the best rates out there- we've had rates from $25-$50 RPM on average.
For a full breakdown of ad network entry requirements, click here!
How to Build a Better Blog
Looking for advice on how to improve your blog? We've got a number of articles around site optimization, SEO, and more that you may find valuable. Check out some of the following!