Published by Chris. Last Updated on May 5, 2021.
Disclaimer: This Week in Blogging uses demographic data, email opt-ins, and affiliate links to operate this site. Please review our Terms and Conditions and Privacy Policy.
Apple announced a number of new products recently, so we thought we'd track that for you, as well as cover what Samsung is up to at the same time. As per usual, there are some exciting products from both companies that bloggers and content creators will probably want to have on their radar if they don't already.

Keeping Tabs on Samsung and Apple This Coming Year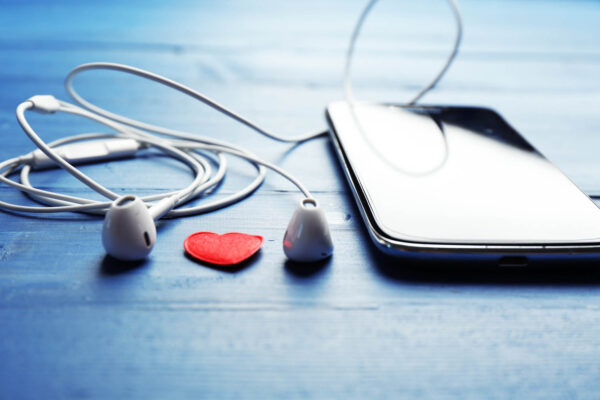 Many a creator has sworn their allegiance to either Apple or Samsung and subsequently invested in their entire ecosystem of products. Knowing this, both companies have continued to get innovative with both their improvements to existing products as well as new products entirely – as well as how they market them.
Let's Start With Samsung's New Products and Ideas
Samsung seems intent on dominating the top-end of the mid-range smart phone market. They've just released their Quantum 2 in South Korea, which many suspect will be released worldwide shortly under the name "The Galaxy A82."
They're betting on security with the phone's built-in quantum crytography technology which, according to them, "allows smartphone holders to use services that require security in a more safe and secure manner."
Samsung is also taking a new approach to marketing their Galaxy S21 Ultra 5G smartphone, a favourite among creators. They're launching a series on Hulu called "Exposure" which will essentially be a reality TV show. Our take? It's either going to be genuinely interesting, or unimaginably bad, with no chance for it to land in-between.
Early in 2021, Samung also hinted that they're keen to expand their foldable phone lineup beyond the Z Fold 2 and the Z Flip. We're still kind of unsure what demographic those are for but hey, to each their own. 

Finally, Samsung has launched a trimmed down version of Samsung Pay called Samsung Pay Mini, which will aim to allow people to make payments via QR code both online and in-store.
And What About Apple's New Products?
The legacy of Steve Jobs certainly lives on through Apple's continued love of big live announcements. It's essentially an hour of razzle dazzle that actually ends up being surprisingly entertaining if you're in the jaws of pandemic boredom.
The headline news of the recent announcement is likely that they'll be adding their  M1 Processor to the new iPad Pro, but the "steal the hearts of consumers" news was the announcement of the very appealing looking purple iPhone 12 and 12 mini.
By the way, the iPhone 13 is still expected to be released in the fall of 2021 (along with the Apple Watch Series 7).
To go along with those devices, before the year is over Apple also wants to release the Airpods 3 (sold at a lower price point since they'll also release the AirPods Pro).
Apparently, they're also going to take a page from Samsung's book and work on a foldable phone as well – which, again, we're still not sure why people want to bring these back. 

Who knows how these two will battle it out moving forwards…we do know that Apple is working on a car to rival Tesla (expected 2023-2025), so perhaps Samsung will also join into that fight.
There's never a dull moment between these two giants.
Join This Week in Blogging Today
Join This Week in Blogging to receive our newsletter with blogging news, expert tips and advice, product reviews, giveaways, and more. New editions each Tuesday!
Can't wait til Tuesday? Check out our Latest Edition here!
Upgrade Your Blog to Improve Performance
Check out more of our favorite blogging products and services we use to run our sites at the previous link!
Looking to Monetize Your Site?
Check out programmatic ad networks like the following:
AdSense: Entry-level ad network that accepts low trafficked sites- we have had ad rates from $1-$3 RPM on average.
Monumetric: Mid-tier ad network (> 10k monthly page views required) with slightly better rates- we've had $6-$12 RPM on average.
Mediavine: High-end ad network (> 50k monthly sessions required) with some of the best rates out there- we've had rates from $25-$50 RPM on average.
For a full breakdown of ad network entry requirements, click here!
How to Build a Better Blog
Looking for advice on how to improve your blog? We've got a number of articles around site optimization, SEO, and more that you may find valuable. Check out some of the following!