Last Updated on April 4, 2022 by Chris
Disclaimer: This Week in Blogging uses demographic data, email opt-ins, and affiliate links to operate this site. Please review our Terms and Conditions and Privacy Policy.
Voice search isn't necessarily something we put at the top of the pile as bloggers, but at the very least, it's worth being aware of.
Many may remember that Google launched voice search in 2011, it wasn't all that practical, but as technology has changed, so too has demand.
Digital marketing agency DBS Interactive even notes in a recent article that in the US "41% of adults use voice search at least once per day."
Yes, a large portion of that is for music and weather, but the use of voice search to find articles and news has skyrocketed in recent years.

What Do You Need to Know About Voice Search?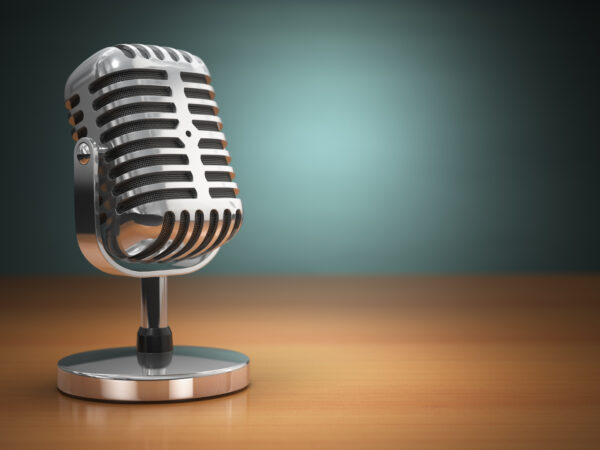 Before we dive into how to optimize your content for voice search, here are a few more stats you might want to know. According to an article by Oberlo:
 71% of consumers prefer voice search to typing.
Smart speaker purchasing and usage is increasing exponentially
Voice search is sky-rocketing with the 16-34 age bracket
If you have a product, you should pay special attention to voice search, as marketers have realized this is a big opportunity in e-commerce
What is Voice Search Best Practice for Your Site?
As a recent Forbes article summed up so well, "because the spoken language consumers use to conduct a voice search will often differ from the words they might have typed to find the same information, optimizing for voice is not the same practice as traditional SEO."
The Forbes article taps 11 voice search experts on the shoulder to offer their advice for website owners, and we've summarized the key points below.
It's even more important to clearly answer who, what, when, where and why in your content, where applicable, since that's what "smart assistants" are often scanning for in voice search. Try to answer all the common questions around the topic.
Being informal and naturally reflecting human speech is a big advantage bloggers have. Bloggers don't necessarily have to be formal in the way your average New York Times article does, so can take advantage of voice search by using a conversational tone
Include questions voice searchers ask within your content. Since voice queries are already in the form of questions, it can be to your advantage to have the actual questions in the article along with the answers. As Adam Binder from Creative Click Media noted in the article, with voice search, people aren't just going to say "digital marketing," they're going to say "what is digital marketing?" You may want to make it easy and just have those questions as headers with answers below.
Since voice search is often outcome or results-based, be sure your information is accurate and thorough. If someone is looking for the best museum, restaurant, store etc., you want to make sure you've got the correct location information there, along with hours and applicable details.
As always, we hope this was helpful!
Join This Week in Blogging Today
Join This Week in Blogging to receive our newsletter with blogging news, expert tips and advice, product reviews, giveaways, and more. New editions each Tuesday!
Can't wait til Tuesday? Check out our Latest Edition here!
Upgrade Your Blog to Improve Performance
Check out more of our favorite blogging products and services we use to run our sites at the previous link!
Looking to Monetize Your Site?
Check out programmatic ad networks like the following:
AdSense: Entry-level ad network that accepts low trafficked sites- we have had ad rates from $1-$3 RPM on average.
Monumetric: Mid-tier ad network (> 10k monthly page views required) with slightly better rates- we've had $6-$12 RPM on average.
Mediavine: High-end ad network (> 50k monthly sessions required) with some of the best rates out there- we've had rates from $25-$50 RPM on average.
For a full breakdown of ad network entry requirements, click here!
How to Build a Better Blog
Looking for advice on how to improve your blog? We've got a number of articles around site optimization, SEO, and more that you may find valuable. Check out some of the following!