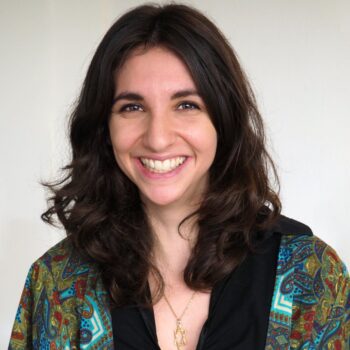 Published by Chris. Last Updated on August 31, 2020.
Disclaimer: This Week in Blogging uses demographic data, email opt-ins, and affiliate links to operate this site. Please review our Terms and Conditions and Privacy Policy.
Our interviews have featured a lot of folks from the blogging side of things lately, and so we wanted to turn the tables a little and chat with someone from the brand side. That being said, it'd be a mistake to paint our guest today, Bex Shapiro, with too narrow a brush.
She's currently working for a company/brand, it's true, but she has a wealth of knowledge when it comes to content creation, including an impressive freelance writing repertoire. The other reason it'd be a mistake to simply note that Bex is "from a brand" and plainly leave it at that is because we know few people who are involved with so many different things, while simultaneously pulling it all off so seamlessly.
Bex is a force to be reckoned with in the best possible way, and if we had to place a bet on her likelihood of continued success moving forward, we'd be all in. She's basically a modern day renaissance woman.
With that said, we'll formally welcome Bex, and step back from the flattery for a moment to objectively let you know why she's someone to listen to when it comes to the topic of how content creators and bloggers can think about working with brands.
Bex Shapiro is the Senior Editorial Manager at Intrepid Travel, the world's largest adventure travel company and industry leader in responsible tourism. In this role she partners with content creators aligned with Intrepid's passion for travel as a force for good. When she's not managing blog and social content at work, the Vancouver-based Brit dabbles in communications consultancy, public speaking, and freelance writing. She has been published in The Guardian, VICE, ELLE, and The Huffington Post and is currently undertaking climate activism training through The Climate Reality Project.