Last Updated on February 20, 2023 by Chris
Disclaimer: This Week in Blogging uses demographic data, email opt-ins, and affiliate links to operate this site. Please review our Terms and Conditions and Privacy Policy.
Unfortunately, Make Traffic Happen has shut its doors in 2023 after a long, successful run. While the site and products no longer exist, we are keeping this interview live for its valuable tips all the same.
When I first started blogging in 2010, I can assure you that SEO best practices were not at the forefront of my mind. In fact, my blog was little more than a public travel journal, and yet most of my articles still caught like wildfire. Fast forward to the present day, and that's far from the reality. In fact, at This Week in Blogging, we feel like it's not an overstatement to suggest that understanding search engine optimization (SEO) is vital for any content creator looking to find success in today's competitive landscape.
And Gemma and Laura have teamed up to try to ensure that they can help bloggers find that very success with SEO. In our previous interviews for bloggers, we've featured Bex talking about brand partnerships for bloggers, Ben talking about virtual assistants, and Bruno talking about sponsored content. Today, we're very fortunate to feature the expertise of a duo whose hard work has made a difference in the lives of many a blogger. So, before we get ahead of ourselves, who are Gemma and Laura?
Gemma and Laura are full-time bloggers, SEO consultants and content creators, with 10 websites between them, all of which are successful because of their SEO strategy, which they teach in their online course, SEO the Easy Way.
They manage an SEO and traffic generation website, Make Traffic Happen, and a free Facebook group for bloggers of all niches.
They started blogging separately in 2014 as travel bloggers. Their SEO success led them both to quit their jobs and become full-time bloggers.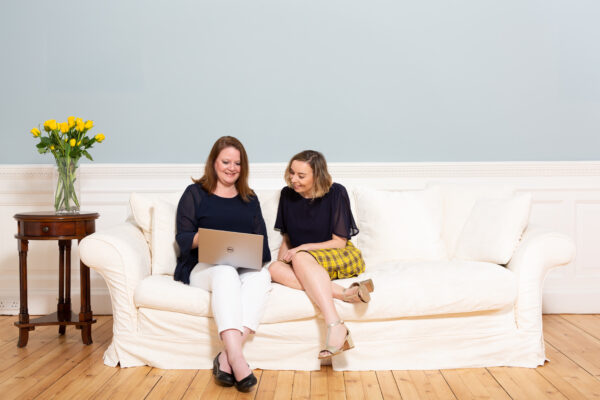 1) For those who aren't as familiar with SEO, can you speak to what it is, and why a blogger should prioritize learning Search Engine Optimization? 
SEO stands for search engine optimization, which often sounds too technical and a bit scary to new bloggers. We like to refer to it as speaking Google's language, because that brings the fear level down a notch.
When most of us start out blogging, we don't know how to attract an audience and start getting traffic. Social media is usually the first step toward getting your content seen by others. However, to build sustainable traffic and to find an audience that's much bigger than your reach on social media, you can optimize your site for search engines.
Optimizing your content will bring viewers from Google. However, it's not just magic. It's strategy, procedure and technique and that's exactly what we teach at Make Traffic Happen.

This strategy helps Google find your content and rank it so you can enjoy sustainable organic traffic. It's a long term strategy that can return huge rewards. Gemma tripled her page views in under six months and this growth is very common among our course students and ebook users! 
SEO isn't something to be scared of when you have a plan and know how to implement it. That's why we created SEO the Easy Way, for bloggers to be able to swipe our strategy and start using it from day one.
2) If someone came to you and told you they were starting a site this very minute, what would you tell them as it relates to SEO that you feel could plant the seeds for their future success?
Don't put off learning and implementing SEO. Start from the very beginning.
Often people think that SEO is something they should wait to tackle, as if it's over their head or out of their reach at first. However, we always tell bloggers they should start speaking Google's language right from the start. It may take a while to start ranking well in Google – there's a lot of tough competition, after all – but if you don't start now, you will have to backtrack and do all of that work later.
Learning the fundamentals of SEO can really help you carve out your desired niche, find your target audience and lay down strong foundations for a profitable brand.
Understanding SEO can also help improve user experience on your website, something new content creators should be keen to do from the start since your website is your business storefront! 
3) What, in your opinion, are the most common pitfalls or mistakes in blogging? Is there anything that you see over and over again? 
Starting a brand that is too broad, not taking the time to research their ideal customer avatars, and for SEO, thinking that posts are optimised when they are not which is often down to ineffective keyword research. 
4) What's one thing, or a few things, that a blogger could do in under an hour that would make a big difference for their site or brand?
The absolutely number one thing you could be doing for your site is keyword research. You shouldn't be writing what there is no demand for, as we always say – stop writing posts that no one sees!

If I'd been told that from the start, I would have wasted a lot less time trying to drum up traffic through social media shares and threads.
Keyword research takes time to learn, but once you get good at it, it will help you create a content plan that actually works, and it will ensure that people are there to read your content.
Most content creators who enjoy SEO success see around at least 70% of their traffic coming from organic traffic (Google). Imagine we didn't have that traffic?
Once you start ranking on Google you will see your traffic increase and once you hit around 50K sessions can start to make decent ad revenue on your site.

Another way to monetize your brand is through affiliate marketing. Guess what strategy allows you target money-making keywords, SEO!

SEO is life changing for content creators who are willing to take time to learn and implement it.
5) How can bloggers know if they've actually found "success"? What tools, analytics, or tracking can they utilize to actually comprehend their growth, and whether they're "successful?" 
Google Analytics is an absolutely brilliant free tool. It tells you if you are being successful at bringing in views, ranking in Google, keeping users on your site, and converting the traffic into leads and purchases.

Google Search Console specifically looks at your level of success on Google so you can dig deep into ranking positions and location of audience for each post/query (keyword) and compare lots of different factors. It's another free tool! 
There are many other tools out there that will help you track things like backlinks, which are very important to your success, but when you're starting out the best thing you can do is spend time learning and understanding Google Analytics and Search Console.
We don't just tell you how to use them in our ebook, Revive Old Content, we show you how. We also explain how to use the free tools to make your old posts work and bring in traffic. Don't let them take up real estate on your site without breaking traffic milestones and making money for you! 
6) Time flies, and now, all of a sudden, you've been leading the charge in helping bloggers take things to the next level for quite some time now. Can you speak to how the blogging world has changed from when you started doing this until now? And, furthermore, can you talk about what you see for the future of blogging and bloggers?
Things have changed dramatically from 2014 when we both started our first blogs. Back then no one knew anything about SEO, and very few bloggers were making an income for all their hard work. Today, blogging is a career choice that can enable you to earn a very healthy income. Both Gemma and I have been able to quit our jobs and work full time on our websites. 
I have been earning a 6-figure income for many years from blogging. So now we know it works and we know how to make it work. In the past, it was like throwing as much stuff at a wall as you could and hoping it stuck. Today it's about knowing how to do it and making it happen.
There are always changes in blogging and in SEO. We have to work hard to keep up on the changes and adapt, as they come at us very quickly, usually with no warning. I can't say what the future holds, but I do know that we'll find a way to adapt and continue to make it work.
7) You have mentioned them in passing above, but can you talk a bit about your books and courses that our readers might be interested in? 
We created a course called SEO the Easy Way that explains – in easy-to-understand language – what SEO is, why you need it, and how to implement our strategy on your site. 
We know how difficult it was as new bloggers to learn about SEO and piece together enough knowledge to make it work and we wanted to make that task a little easier. 
It's a video course with 37 video lectures – that's 17+ hours of training directly from us – showing you everything you need to know, from choosing your content, keyword research, to how to speak Google's language on the page, what you need to do off site to gain traction, like how to get backlinks, and how to do tackle the technical stuff.
We've purposefully kept it affordable, so you don't have to sell a prized possession to afford it. The course is $200 USD. 
We also have SEO the Easy Way Ebook ($75 USD) which takes you through the step-by-step strategy in written form. However, it doesn't include the bonuses or extensive video deep dives into keyword research which is often the stumbling block for bloggers starting their SEO journey.
If you're past the initial stage of optimizing your site, we've got an ebook called Revive Old Content ($75 USD) that shows you how to breathe life into your old content with 10 advanced techniques to get more traffic for the work you've already done.
And finally, we have an ebook called Speed Optimization the Easy Way ($75 USD) that will help you understand the difficult task of optimizing your website for speed. It's a subject that plagues most bloggers and we walk you through exactly how to do each step to reduce your site speed.
8) Finally, everything seems to always be changing and in flux when it comes to SEO, but we're curious if you've come across any immutable truths that you feel have held true since the beginning and you feel will likely hold true forevermore? 
Keyword research.
So many people are always speculating if keywords are dead. Does Google even need them anymore to understand your content?
For bloggers, keywords are the best way to create a content strategy and to know what people are actually looking for. Be the answer!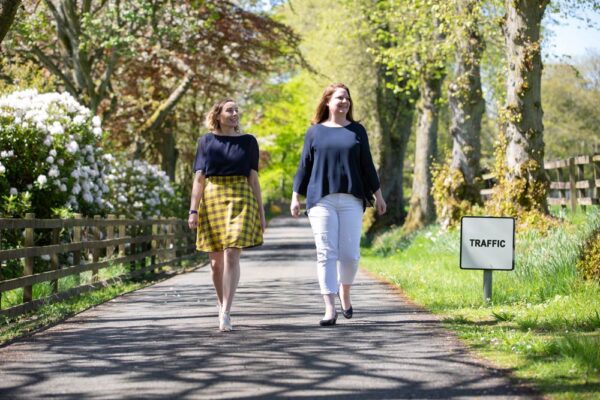 Thank you so much to Gemma and Laura from Make Traffic Happen for taking the time to share their passion on search engine optimization. We happy to share their SEO expertise with you, and encourage you to check out their products, so you too can make traffic happen!
What is the best piece of SEO advice you've ever received? Comment below to share it!
Join This Week in Blogging Today
Join This Week in Blogging to receive our newsletter with blogging news, expert tips and advice, product reviews, giveaways, and more. New editions each Tuesday!
Can't wait til Tuesday? Check out our Latest Edition here!
Upgrade Your Blog to Improve Performance
Check out more of our favorite blogging products and services we use to run our sites at the previous link!
Looking to Monetize Your Site?
Check out programmatic ad networks like the following:
AdSense: Entry-level ad network that accepts low trafficked sites- we have had ad rates from $1-$3 RPM on average.
Monumetric: Mid-tier ad network (> 10k monthly page views required) with slightly better rates- we've had $6-$12 RPM on average.
Mediavine: High-end ad network (> 50k monthly sessions required) with some of the best rates out there- we've had rates from $25-$50 RPM on average.
For a full breakdown of ad network entry requirements, click here!
How to Build a Better Blog
Looking for advice on how to improve your blog? We've got a number of articles around site optimization, SEO, and more that you may find valuable. Check out some of the following!