Last Updated on July 4, 2022 by Jeremy
Disclaimer: This Week in Blogging uses demographic data, email opt-ins, and affiliate links to operate this site. Please review our Terms and Conditions and Privacy Policy.
For the travel bloggers in our audience, you likely know Chris Richardson quite well. Not only has Chris been an active member of the travel community, he has offered some pretty great WordPress services to bloggers all over the world with his company, RTW Labs (including migrating Jeremy's travel blog from Blogger to WordPress back in the day).
Since then, Chris has revamped his company to be called Assistant and offers all of the services we know and love (and then some) under the new branding.
We recently caught up with Chris to talk about all things blogging, his work at Assistant, and more in this great interview!
1) What's your background in blogging, and how did Assistant get started?
I started blogging in 2010 when I set up a travel blog to document my adventure backpacking Europe and moving to London on a working holiday visa. Blogging was still an emerging space and nowhere near as popular as today. Like many, I wanted to share my adventure and answer questions for others I couldn't find the answers to when planning my trip.
With an IT background, I found the technical side of blogging a lot easier than others, so the more I networked, the more I offered to help with bloggers' problems with their WordPress sites.
Then, as my time living in the UK ended, I wanted to find more ways to sustain my travels, and I turned my part-time role helping bloggers with their websites into my main business.
I started offering monthly support plans to look after the technical side of someone's blog for them, fixing problems, running backups and dealing with all the technical things that can come up.
2) What kind of services do you offer at Assistant?
At Assistant, I primarily offer support to maintain and host WordPress sites for bloggers. While I support business sites powered by WordPress, the focus is on bloggers, given my background in the niche and my desire to help others grow a blog into their full-time job. Besides that, it's a lovely experience to work with so many varied people worldwide.
The market is full of people who can help with WordPress, and hosting providers are plentiful. But I have constantly found hosting providers charging a fortune for quality hosting that's not so quality after all. Then there are the so-called WordPress Developers or Support people who offer the world but leave a site in worse shape than when they started.
Having been a blogger and been in the niche for so long, I want to offer bloggers a quality alternative to turn to for help. One they can email and know they'll get a helpful response, not an excuse or an upsell to something else.
3) What are common mistakes you see bloggers making in WordPress (and in general)?
Learning how to start a blog, network with others, and publish social media content all at once is a lot to take on in the beginning for a new blogger. Bloggers who just get into the game spend WAY too long trying to make their site unique before they've ever written a single word. Many give up as it becomes too hard, and they are right.
Given so many give up in the first six months of blogging, those who spend four months trying to make the best-looking site first never gave it a chance. Instead, they should aim to get a site up as quickly as possible with an excellent off-the-shelf design.
Design is essential, but if you can't find your voice with your writing, all that effort is for nothing if you give it away two months later. Once you've found your footing in blogging, you can begin to update your design and develop a brand.
Bloggers who've made something for themselves fall into another trap a few years into their journey. They find over time, parts of their site have slowed or broken, and they struggle to push past their monthly traffic averages. They tend to get lazy and rest on their success.
A lot of that comes down to not keeping up with updating old content to keep it functional and not reviewing their website setup regularly, especially older posts that might have been around during a previous design interaction. And not moving with the trends like making sure their site is fast and mobile-friendly.
4) What are some quick tips that bloggers can implement to improve their site performance (be it speed, SEO, etc.)?
Bloggers become creatures of habit. They do what they know how to do and avoid significant changes for fear of impacting their traffic or breaking their site. Simple things you can do to improve your site quickly are:
Review your hosting. Is it fast enough, and are you still getting value for your money? Every host has its downsides, but if you've not swapped providers in the last three years, you may find better value and performance elsewhere.
Fix broken links or images on your site. Bloggers who have been in the business for a while will have hundreds of broken links impacting their SEO. Some free tools can find these, like Ahrefs Webmaster Reports or Sitebulb. They show you many technical SEO items you can fix yourself.
Optimise and rename images. The number of blogs I see with photos named DSC0001.jpg and images over 2MB in size is unreal. Calling your images with descriptive titles helps search engines rank those images and posts better. And by reducing the size of your images, you make the experience of viewing your site far better for mobile and poor bandwidth users. Not to mention keeping Google happy.
Invest in a paid caching/optimisation plugin. There are a LOT of free plugins that work well, but without a good understanding of how to set them all up, they aren't as good as they can be. A paid option makes far more sense. They combine all the options you need, are far better set up to be set and forget, and if you need help configuring them, there is paid help on hand. [TWIB Note: We love WP Rocket!]
Review your theme choice and user experience. Is your site easy to navigate and find content on desktop and mobile? Do you describe your website quickly so that anybody visiting your site will know what you're about right away? If not, change it.
5) What do you wish more bloggers knew?
The tech side of running a blog is often left behind while the focus is put on social media, photography and creating content. All critical tasks to grow your income, but taking an hour each week to review the site, review updates and ensure a backup is working is also essential. I wish more bloggers were less reactive to the tech side of the business and more proactive.
After all, no amount of social followers or page views will save you if your blog breaks because updates and general maintenance were skipped, resulting in your website going down.
6) Where do you see blogging headed, and how can Assistant help?
People want content that's super easy to consume. Blogs will need to be faster still and more accessible to consume your content and to create content for viewing. We've seen that with video content on TikTok and Instagram.
On the WordPress end, there is a more significant push to the block editor and entire site editing. It allows a blog to be far more modular in its design and creation. WordPress will become one complete page builder from head to toe. Think Elementor but baked into WordPress and your theme by default.
Assistant helps bridge the gap by being the connector between you and your site. We can help you upgrade from an older theme to a more modern one and be the one-stop shop to host and manage your blog, ensuring it's always fast and problem-free. But more importantly, we can be a sounding board for new ideas.
Given the years I've been in the blogging world and the range of clients I have worked with, I've seen almost everything and can help point you in the right direction.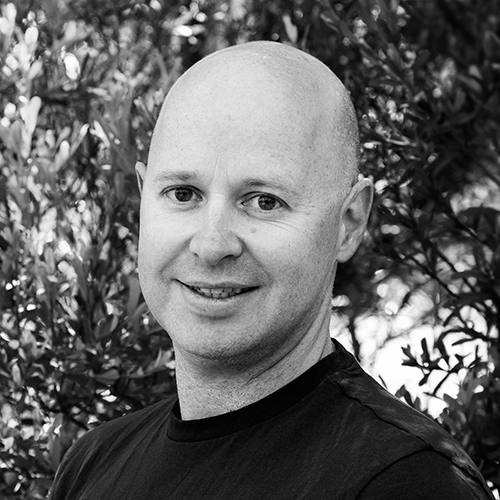 About Chris:
Chris Richardson is the owner of
Assistant
, a WordPress support agency focussed on helping bloggers websites perform at their best. Outside of blogging he's also an avid traveller, family man and lover of a good beer.
We'd like to thank Chris for joining us for this great interview about all things WordPress, blogging, and Assistant. To check out his services, click here!
Join This Week in Blogging Today
Join This Week in Blogging to receive our newsletter with blogging news, expert tips and advice, product reviews, giveaways, and more. New editions each Tuesday!
Can't wait til Tuesday? Check out our Latest Edition here!
Upgrade Your Blog to Improve Performance
Check out more of our favorite blogging products and services we use to run our sites at the previous link!
Looking to Monetize Your Site?
Check out programmatic ad networks like the following:
AdSense: Entry-level ad network that accepts low trafficked sites- we have had ad rates from $1-$3 RPM on average.
Monumetric: Mid-tier ad network (> 10k monthly page views required) with slightly better rates- we've had $6-$12 RPM on average.
Mediavine: High-end ad network (> 50k monthly sessions required) with some of the best rates out there- we've had rates from $25-$50 RPM on average.
For a full breakdown of ad network entry requirements, click here!
How to Build a Better Blog
Looking for advice on how to improve your blog? We've got a number of articles around site optimization, SEO, and more that you may find valuable. Check out some of the following!