Published by Chris. Last Updated on October 12, 2021.
Disclaimer: This Week in Blogging uses demographic data, email opt-ins, and affiliate links to operate this site. Please review our Terms and Conditions and Privacy Policy.
Things are moving quickly right now, and that's especially true in the world of TikTok.
Everyone is making moves, of course, but it's hard to ignore the impressive spree of bets that TikTok has made thus far that have paid massive dividends.
They've also done a fair bit of tweaking as well as of late, and in this one we'll summarize them for you, so that you can make the most of the platform.
TikTok Just Won't Stop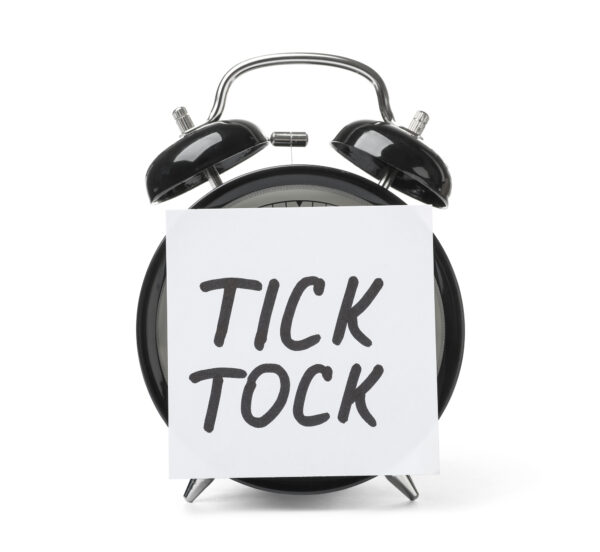 It's fair to say at this point that TikTok is not just a fad. They've got nearly 700 million monthly users, over 2 billion downloads, and 1+ billion video views per day.
They're now valued at over 50 billion dollars, and their estimated revenue from last year is also supposedly north of a billion.
What Are TikTok's Immediate Plans?
We noted this before, but TikToks are about to get longer. The app is now rolling out the ability for everyone to publish videos up to three minutes in length, which most will know is 3x the previous limit.
Many people suspect that TikTok is taking a play out of YouTube's book here. YouTube started to make sure that its algorithm was prioritizing viewer retention, and that meant longer and longer videos, so let's see if TikTok continues to play with that limit.
Our guess would be yes.
TikTok will now let creators add mini apps to videos, which they're calling "Jumps."
An article on Verge explains what this might look like."if someone is making a cooking video, they could embed a link to the recipe app Whisk, which would allow viewers to pull up a recipe sheet inside of TikTok with the tap of a button."
It's only available to a select group so far, but is expected to be rolled out more broadly after testing.
Social experts suggest this could have been inspired by Snapchat's similar feature called "Minis," which allow users to share games with friends as well as small apps.
TikTok is nothing if not observant.
In a move that surprised most, TikTok let US users apply for jobs with video resumes, and there were apparently dozens of companies that are already on board with it. This included entry and senior level positions all by tagging videos with #TikTokResumes.
This is now closed, but you may want to check out tiktokresumes.com periodically to see if more postings will open up as they had options on TikTok, Shopify, Target, and even the Detroit Pistons.
"Booktok," according to NBC News, is changing the book industry.
Old books are flying to the top of the best seller list, and new authors are going from zero to famous in the flash of an eye.
The hashtag #booktok has 13 billion views, so the article is definitely not exaggerating.
Believe it or not, an increasing number of hip bookstores are taking notice, and have a "booktok" table at their stores. Shannon DeVito, director or books at Barnes & Noble told NBC that they're "identifying these trends as big opportunities." 

Finally, crypto ads are no longer allowed on TikTok. TikTok actually made some moves to ensure that there was no longer any promotional content about financial products.
TikTok was arguably the hottest of hotbeds for the Dogecoin hype train, and we get the sense they didn't want that to happen again.
Plenty on the move for TikTok, and we suspect they've got their over 6500 employees working pretty hard.
We expect more updates, as they aim to outmaneuver their competitors and continue to forget their identity.
Join This Week in Blogging Today
Join This Week in Blogging to receive our newsletter with blogging news, expert tips and advice, product reviews, giveaways, and more. New editions each Tuesday!
Can't wait til Tuesday? Check out our Latest Edition here!
Upgrade Your Blog to Improve Performance
Check out more of our favorite blogging products and services we use to run our sites at the previous link!
Looking to Monetize Your Site?
Check out programmatic ad networks like the following:
AdSense: Entry-level ad network that accepts low trafficked sites- we have had ad rates from $1-$3 RPM on average.
Monumetric: Mid-tier ad network (> 10k monthly page views required) with slightly better rates- we've had $6-$12 RPM on average.
Mediavine: High-end ad network (> 50k monthly sessions required) with some of the best rates out there- we've had rates from $25-$50 RPM on average.
For a full breakdown of ad network entry requirements, click here!
How to Build a Better Blog
Looking for advice on how to improve your blog? We've got a number of articles around site optimization, SEO, and more that you may find valuable. Check out some of the following!