Last Updated on October 12, 2021 by Chris
Disclaimer: This Week in Blogging uses demographic data, email opt-ins, and affiliate links to operate this site. Please review our Terms and Conditions and Privacy Policy.
I think we can all probably agree that the way in which Apple has utilized their physical stores has worked out for them, right?
I mean, who hasn't been wooed by that bright white apple sign a time or two?
Well, Google has finally said it's time for them to do a little wooing of their own by officially opening the doors on their first location in New York City.
Welcome to the First Google Store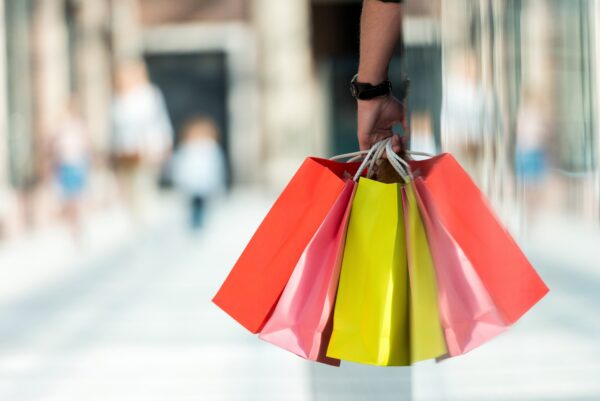 If this first store is a success, you can expect to see more Google Stores around the globe.
What Exactly Does the Google Store Aim to Do?
Let's just say that they've noticed what made Apple Stores so darn successful.
The Google Store will try to: 

Showcase and sell their products such as Pixel phones, Fitbit trackers, Pixelbooks, smart home devices, and plenty more.
Focus on how their products integrate. Like Apple, they want to get you hooked on the ecosystem and the power that's harnessed when you've got all your devices on the same wavelength and under one umbrella.
Give customers access to in-store experts to help with any problems, get people set up, as well as utilize the "how-to workshop" model that Apple made so famous.
Let people play. When it's safe to do say, they want people to come in and get creative, and have some fun. To fiddle around and see what they can create with devices or programs they are unfamiliar with.
Pick up online orders.
As Google notes in a blog post, "It doesn't matter whether you're a longtime Pixel user, are curious about our Nest displays or want to participate in one of the how-to workshops we'll offer throughout the year — our team will be able to provide you with help that's specific and personalized to your needs.
Why is the First Google Store in New York?
For one, The Google Store Chelsea (located at 15th and 9th) will be a natural extension of their headquarters (or "urban campus" as they call it) that's already in the neighbourhood.
Not to mention, there are over 11,000 Google NYC employees. We figured there'd be a lot, but still, that's a lot.
Google has also had routes in NYC for a couple of decades now, so it makes perfect sense.
In the company's public statement, they sum things up by noting that this first location is "an important next step in our hardware journey of providing the most helpful experience of Google, wherever and whenever people need it. We look forward to meeting many of our customers and hearing their feedback on the store, so we can continue to explore and experiment with the possibilities of a physical retail space and build upon the experience."
It'll be interesting to track how this impacts Google, and whether there may be possibilities for Android or Google oriented creators to run their own sessions at stores down the line, or partner with Google in creative ways. 

Suffice to say, we aren't betting against them on this one.
Join This Week in Blogging Today
Join This Week in Blogging to receive our newsletter with blogging news, expert tips and advice, product reviews, giveaways, and more. New editions each Tuesday!
Can't wait til Tuesday? Check out our Latest Edition here!
Upgrade Your Blog to Improve Performance
Check out more of our favorite blogging products and services we use to run our sites at the previous link!
Looking to Monetize Your Site?
Check out programmatic ad networks like the following:
AdSense: Entry-level ad network that accepts low trafficked sites- we have had ad rates from $1-$3 RPM on average.
Monumetric: Mid-tier ad network (> 10k monthly page views required) with slightly better rates- we've had $6-$12 RPM on average.
Mediavine: High-end ad network (> 50k monthly sessions required) with some of the best rates out there- we've had rates from $25-$50 RPM on average.
For a full breakdown of ad network entry requirements, click here!
How to Build a Better Blog
Looking for advice on how to improve your blog? We've got a number of articles around site optimization, SEO, and more that you may find valuable. Check out some of the following!