Published by Jeremy. Last Updated on October 23, 2023.
Disclaimer: This Week in Blogging uses demographic data, email opt-ins, and affiliate links to operate this site. Please review our Terms and Conditions and Privacy Policy.
When my business credit card expired, I had a moment of panic simply because I didn't know what recurring subscriptions I had set up for my blog that were hitting that card. My concern was that if I forgot one I would miss a payment and, perhaps, lose access to a much-needed service, domain registration, or something else entirely.
After taking a few moments, and a few deeper breaths, I started the process of putting together a list of all of the places where that credit card was being used. What resulted was a list of all of my blog subscriptions, and having this one on hand gave me more peace of mind.
So in this one, I thought I'd share more about what kind of subscriptions you may want to track, relevant information you may want to log, and why all of this is important at all!
What Subscriptions Should You Track?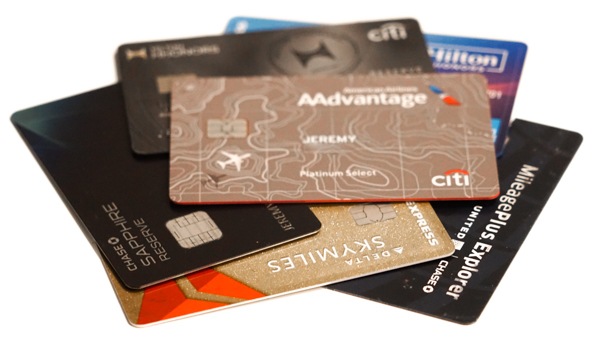 There are an untold number of recurring payments you may have for your blog and/or media business. A short list of common expense categories include:
Domains
Hosting
Themes
Plugins
Newsletters
Advertising (e.g. Facebook ads, Google ads)
Photo/Video Software (e.g. Adobe, CapCut)
Computer Software (e.g. Microsoft Office, Carbonite backups)
3rd Party Programs (e.g. ChatGPT, Grammarly)
Misc. Business Products (e.g. PO Box, Registered Agent)
Professional Organization Memberships
Legal and Insurance Plans
…and more
So, how can you map all of these out to ensure you have a list? There are a few things you can do.
First, simply go into your blog dashboard, look at your plugin list, and log any and all that may have recurring expenses. You may miss some, but your plugin list should help you get a quick idea of what is paid and what is free. Throw on your theme, host, and domain registrar and you're going to be in for a good first, albeit far from complete, pass.
Second, review your credit card's history for the last 12 months. Pay careful attention as you scroll and make a note of anything that could potentially be a recurring charge. Even if it may have been a lifetime license, write it down anyway, just to check. Unless you are 100% certain, always check.
Third, the manual part, go through and log into each account one by one to check on the subscription history, validity period (i.e. next charge date), annual cost, charge interval (i.e. monthly vs yearly charges), and the associated card's expiration date. Write all this down and update your cards as needed. We would also add the credit card nickname, a short description of each product, and any other details you may need to help understand the data easier later on.
So now we've figured out what subscriptions we have. Now, let's move on to why it is essential to have this list outright.
Know When Payments Are Coming
One of the biggest reasons for having a list of all of your subscription-based payments is simply to get an idea of when the next charge is coming. No one likes unexpected surprises in the hundreds or, in some cases, thousands of dollars, so having a list of charge dates of either "Monthly" or the next annual date can help you keep your head on straight when it comes to planning your blog's finances.
Easier Updates When Credit Cards Expire
Another reason why it is good to have track of all of your recurring expenses is simply because it makes things easier to update your cards when you get a new one, either for a reward bonus, renewal, theft, or something else entirely.
This happened to me when my business credit card expired in 2023, and my new card was updated with a new expiration date and CVV code (same card number, however). Having a list makes it quite easy to go through all possible instances where your credit card may be charged a fee, see when the next payment is (to prioritize any critical ones that may be hitting soon!), and start updating.
It is a slog, but you gotta do it.
A Good Starting Point for a Blog Audit
Finally, there is the benefit of having a subscription list in one easy-to-read spot simply because you can see how much you spend on your business outright!
I have to admit, I knew my blog expenses were getting up there, but it wasn't until I wrote out all my subscriptions on a single page that I saw I was spending well over $8,000 per year (with nearly $4,000 going to advertising)!
If you get sticker shock when doing this, it could be a sign that you may have a few extra plugins or other recurring subscriptions that you do not necessarily need and could drop. Or, worst case, you now have a record of your current prices such that if a sneaky rate hike comes in somewhere, you can catch it in a subsequent update and re-evaluate.
Overall, while saying to keep track of your recurring blog spending is an easy tip, in practice many of simply do not do this well enough. This can cause a particular concern when cards expire as we all should be doing our best to ensure we have uninterrupted service of the critical programs and registrations we need to run our business.
So take a bit of time, compile your list, double check everything, and use it as a reference point moving forward!
Do you track all of your recurring blog expenses in a format like this? What have you learned from it? Comment below to share!
Join This Week in Blogging Today
Join This Week in Blogging to receive our newsletter with blogging news, expert tips and advice, product reviews, giveaways, and more. New editions each Tuesday!
Can't wait til Tuesday? Check out our Latest Edition here!
Upgrade Your Blog to Improve Performance
Check out more of our favorite blogging products and services we use to run our sites at the previous link!
Looking to Monetize Your Site?
Check out programmatic ad networks like the following:
AdSense: Entry-level ad network that accepts low trafficked sites- we have had ad rates from $1-$3 RPM on average.
Monumetric: Mid-tier ad network (> 10k monthly page views required) with slightly better rates- we've had $6-$12 RPM on average.
Mediavine: High-end ad network (> 50k monthly sessions required) with some of the best rates out there- we've had rates from $25-$50 RPM on average.
For a full breakdown of ad network entry requirements, click here!
How to Build a Better Blog
Looking for advice on how to improve your blog? We've got a number of articles around site optimization, SEO, and more that you may find valuable. Check out some of the following!