Last Updated on September 28, 2020 by Chris
Disclaimer: This Week in Blogging uses demographic data, email opt-ins, and affiliate links to operate this site. Please review our Terms and Conditions and Privacy Policy.
At This Week in Blogging, we feel it's our duty to continue to showcase ways that bloggers can do things a little differently. The truth is, what worked five years ago in blogging probably doesn't work now, and what works now probably won't work in five years.
That's the reality of an ever-evolving and changing industry such as blogging.
It's also the case that if we don't keep our eye on what's changing in the industry, we may get left behind, but that's why we're here, and why we feel fortunate to have so many remarkable experts so willing to share what's working for them.
One topic that we haven't tackled yet is Patreon for bloggers or, in other words, how bloggers and content creators can use Patreon to establish a new revenue and reliable revenue stream.
We've got Kate McCulley here to talk from personal experience about how she's harnessed the power of Patreon.
Kate McCulley has been blogging at AdventurousKate.com for the past 10 years, teaching women how to travel solo safely from Colombia to Lebanon to Antarctica. Kate has traveled to 83 countries and Forbes named her one of the Top 10 Travel Influencers in 2017. Her non-travel obsessions include progressive politics, literature, and cured meats. Originally from the Boston area, Kate now lives in Prague and has recently launched a course into all things Patreon called Earn Like an Artist.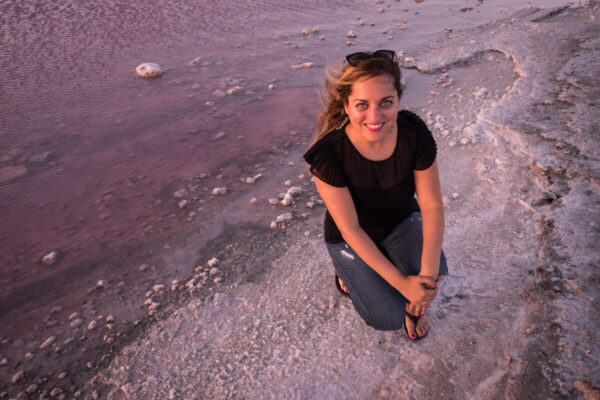 1) For starters, for those who are unfamiliar with Patreon, can you talk about what exactly Patreon is, and why you were initially drawn to using it? 
Patreon is a platform that allows creators to host bonus content behind a paywall and charge their fans directly on a monthly or per-creation basis. It gives creators the financial freedom to earn from the work they love creating most, and it gives their patrons access to more of the content they love.
Best of all? No SEO. No sponsored content. No social media. You get to make whatever you want without wondering how it will rank or how much it will earn.
I'm a personality-driven blogger and my readers love my personal stories the most — stories that tend not to earn well. So I was excited to have a financial incentive to write more of them!
2) A lot of bloggers lost their incomes when COVID hit. Is Patreon a good way to make up for that income loss? 
I've been a full-time travel blogger for 10 years, but when COVID hit, I lost 90% of my income. I thought I would be okay if there was another recession, but I wasn't ready for the world to stop traveling.
Launching a Patreon at that time was the smartest move I made. Right away, I got more than 100 of my readers to become monthly patrons; this number has grown to about 180.
This was incredible. Not only was I getting paid for the fun, creative stories I loved writing, but I earned enough to replace my entire hotel and accommodation affiliate income. More than that, I now had a community built of my biggest fans, and I was able to build stronger relationships with so many of them!
I am so grateful to have this reliable monthly income in the time of COVID.
3) Why do you feel like using Patreon is an ideal fit for bloggers and content creators? 
The creators who are most successful on Patreon are those who have a connection with their audience, regardless of the medium. Bloggers are especially strong in that area because they're open with their audience and they have taken them on a yearslong journey through their life.
If someone has followed your site for years, chances are they'll be interested in becoming a patron because they like you as a person, want to contribute to your work, and are eager to read more from you!
And bloggers have so many skills, it's easy to come up with lots of varied content for Patreon. The easiest route is just to create one bonus blog post per month — but bloggers can also do behind the scenes stories, photography tutorials, works in progress on which patrons can offer suggestions, voting power for future blog posts, downloadable wallpapers, private social media communities, and more!
4) In your opinion, do you need to have a large amount of readers to even consider this as a viable option? Or is this something any blogger could conceivably do? 
Everyone thinks you need tons and tons of readers to do well on Patreon, but that's not true at all! You do need to have at least somewhat of an audience with some genuine fans, but just a handful of Patreon supporters can make a significant impact on your income.
This is a big difference from earning from display ads or affiliate sales, where it's very much a numbers game. A single person who comes to your site might earn you $0.03 in Mediavine income or maybe $12 in an affiliate sale. But with a single person on Patreon, you could earn $5 or $10 or $25 per month, every month, just from that one person.
Also, chances are you have a lot more fans than you think. Most blog readers are lurkers these days; they don't make themselves known. When I launched my Patreon, I was shocked how many acquaintances from high school and college and work became patrons! I didn't even know they read my blog!
5) Let's say a blogger came to you and asked what 3 things they absolutely needed to know before they started a Patreon account attached to their blog or brand. What would you tell them? 
Before you decide on what content to create, learn what kind of content your fans enjoy the most.
Change your page settings to charge patrons upon signup.
Know that you need to promote your Patreon on a regular basis to keep people joining, in various ways on different platforms.
6) We'd love to talk about Patreon as an income source. You think that Patreon is a safer, more reliable income for bloggers. Why is that?
Patreon is incredibly reliable income for one big reason: it's immune to algorithms.
You could get hit hard by a Google update that decimates your SEO traffic, or you could continuously get outranked from other bloggers in your niche. You could suddenly lose a huge portion of your traffic from Facebook, or your Instagram views could drop sharply.
That will never happen on Patreon. Patreon is similar to your email list in that no intermediary company can mess with it. Once they're in, you'll have full access to them with nobody getting in the way.
7) The common story of Patreon, even for some very famous personalities, is of people giving it a try, and not necessarily having the success they thought they would. What are they missing? 
Too many people assume that Patreon is easy — you just set up your page, announce it on your social media, throw up a casual update or two, and then the money will roll in each month. Not at all!
You need to nurture your patrons. Be thoughtful in the content you create for them. Spend time with them and learn about them. Let them know that they matter, that you value their input, that they're your most special fans.
8) To extend the previous question further, what are some of the biggest or most common mistakes that people make when using Patreon? 
The single most common mistake I see is having a $1 tier. People don't realize that the vast majority of their fans are going to sign up for the lowest tier, no matter what the price is, and the $1 tier locks them into perpetual low earnings.
Your work is worth SO much more than $1! Almost everyone I know who starts with a $1 tier realizes their mistake too late and eliminates it within a few months of their launch. Don't go below $5.
9) With everything we've talked about so far, we'd love it if you took a moment to talk about how your course aims to walk bloggers through the Patreon process and help them get busy earning? 
This course was a labor of love because I want more creatives to be able to create work they love and earn what they deserve! Patreon is one of the best ways to do so with integrity.
Earn Like an Artist is designed to give you the best possible start on Patreon, where you can maximize your earnings, create Patreon content that works for you, and keep it going long-term — as well as network with other smart Patreon creators.
The eight modules will teach you everything from how to figure out the best content for your patrons, how to create a monthly marketing plan that constantly brings in new patrons, how to make price tweaks that can bring you a lot more money, and how to troubleshoot some of the most common problems Patreon creators have.
I guarantee that you will make more money on Patreon after doing the coursework for Earn Like an Artist than if you had attempted it on your own — and that makes your investment worth it.
My goal is for you to earn the money you deserve. Let's do it!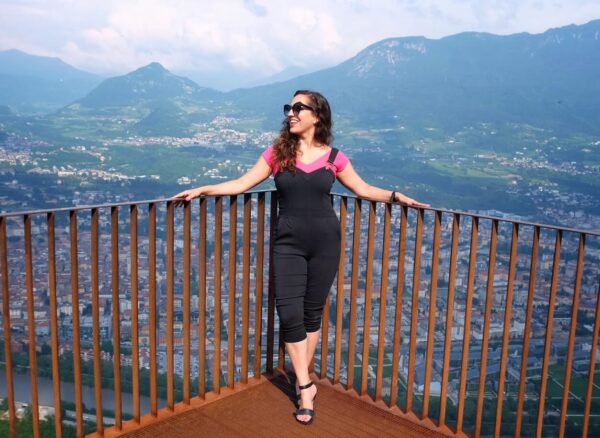 We want to sincerely thank Kate McCulley aka Adventurous Kate for joining us on This Week in Blogging to talk about all things Patreon. We hope that, like us, you were inspired by the potential of the platform and this has excited you about the possibility of a new revenue stream! 
Have you used Patreon to help monetize your blog? Share what you've learned in the comments below! And don't forget to check out Kate's Patreon course, Earn Like an Artist today!
Join This Week in Blogging Today
Join This Week in Blogging to receive our newsletter with blogging news, expert tips and advice, product reviews, giveaways, and more. New editions each Tuesday!
Can't wait til Tuesday? Check out our Latest Edition here!
Upgrade Your Blog to Improve Performance
Check out more of our favorite blogging products and services we use to run our sites at the previous link!
Looking to Monetize Your Site?
Check out programmatic ad networks like the following:
AdSense: Entry-level ad network that accepts low trafficked sites- we have had ad rates from $1-$3 RPM on average.
Monumetric: Mid-tier ad network (> 10k monthly page views required) with slightly better rates- we've had $6-$12 RPM on average.
Mediavine: High-end ad network (> 50k monthly sessions required) with some of the best rates out there- we've had rates from $25-$50 RPM on average.
For a full breakdown of ad network entry requirements, click here!
How to Build a Better Blog
Looking for advice on how to improve your blog? We've got a number of articles around site optimization, SEO, and more that you may find valuable. Check out some of the following!