Published by Chris. Last Updated on October 20, 2020.
Disclaimer: This Week in Blogging uses demographic data, email opt-ins, and affiliate links to operate this site. Please review our Terms and Conditions and Privacy Policy.
One of the larger topics that we've yet to really sink our teeth into as of yet on This Week in Blogging is YouTube for bloggers. Obviously, YouTube is a big part of the puzzle for many creators these days, but often creators have questions about how to get started and, even more so, whether it's too late.
Today, we're incredibly fortunate to be joined by someone whose work in videography has garnered her several awards, and growing and devoted subscriber base on YouTube.
I (Chris here) have personally seen how much effort, thought, and care that Arienne pours into her work, and, as such, it's a real honour to have her here today. She's immensely talented, but also has shown incredible dedication in way she has consistently produced quality work over the years. For those who don't know Arienne as well as we do over her, let us tell you a bit more about her.
Arienne Parzei is a writer, photographer, and award-winning travel videographer. She runs the travel blog and YouTube Channel www.seeyousoon.ca, with a focus on adventure activities and cultural experiences. Her insatiable curiosity for learning about different cultures first-hand has led her to some amazing destinations and experiences, including climbing Mt. Kilimanjaro, living in South Korea for two years, and backpacking for eight months through China, Southeast Asia, Australia and New Zealand.
Through her website & YouTube channel, she has worked with a number of brands and tourism boards including Air Canada Vacations, Germany Tourism, Parks Canada, and Honda Canada. She is also an ambassador for Tourism Toronto, working regularly on social media takeovers and video projects.
Without further adieu, let's get to the meat of the conversation on YouTube for bloggers!

1) For starters, I'd love to hear a bit about your YouTube journey. Did you know right away that this was going to the platform for your brand or did that become evident over time?
I started my YouTube channel in 2009. I moved to South Korea that year to teach English and saw it as a way to compliment my blog, seeyousoon.ca, to keep family and friends up to date on what I was experiencing. Prior to this, I was working in the Toronto TV production industry, having graduated from Ryerson University's Radio and Television Arts Program, so I saw YouTube as a way to put my skills into practice on a platform that I could have full control over.
I created a lot of videos during my time in Korea and subsequently on an 8-month backpacking trip that followed after the completion of my contract. But once I returned back to Canada, I wasn't creating video content as regularly but blogging more when I could.
Around 2015, I shifted my focus to YouTube and created regular video content. My passion has always been in video production and I enjoyed creating videos over writing. Since then, I've been creating videos full-time for YouTube and various freelance clients and that's where my brand's focus has been.
2) How has the YouTube landscape changed over time? Do you feel there's still room for new creators to find success on the platform?
As with changes in the blogging landscape, the YouTube landscape has changed similarly from uploads of video content for the pure joy of sharing video content to a specific strategy and implementation plan around video creation and sharing. Aside from creating engaging and entertaining content, creators now have to take into consideration SEO, YouTube's algorithms, and a video release schedule.
There is certainly room for new creators to find success on the platform, but the ability to stand apart from others and to have a niche focus will allow creators to see success faster.
3) It's not easy to grow subscribers on YouTube and yet you seem to have found the secret sauce, so to speak. How have you approached growing your subscriber base? Is it something that happens as a result of quality content, or do you have to be intentional in growing your base in other ways?
Once I started focusing on YouTube full-time, subscribers grew in relation. The more regularly I was releasing videos, the more subscribers I gained. I also do believe that there is a snowball effect that happens after you reach certain milestones (1,000, 5,000, 10,000, etc subscribers).
There are intentional ways that certainly help grow your subscribers.
YouTube is a social media platform, so engaging on the platform will always be beneficial. Respond to comments on your videos, watch other videos and leave comments, use YouTube's other features like stories and community feed posts to engage with your audience, and always include calls to action within your videos to get new people to subscribe and like your videos.
4) What's your goal with your YouTube channel? How does it fit into your brand's journey at large? And, if you're comfortable, we'd love to hear how you've been able to monetize your channel.
My goal is to create high quality videos that either inspire, educate or entertain viewers. I want to inspire viewers to consider a destination to visit that they may not have considered. I want to educate viewers about cultures and customs from around the world. And I want to entertain viewers who may simply just want to do some 'arm-chair travelling'.
When I first started my blog and YouTube channel in 2009, my focus was on adventure activities and cultural experiences and it really hasn't changed much over the years. The major thing that has changed is shifting mainly international destinations to more national (Canada) and local (Ontario and Toronto) focused content.
The 2 main ways I've monetized my channel is through ad revenue from video views and brand and destination partnerships. It's important to note that ad revenue from video views is generally very small, unless you're bringing in hundreds of thousands of views a month, don't plan to make a full-time living off your channel (yet!). Brand and destination partnerships is where I earn the bulk of my income.
5) What sort of equipment should creators have if they're looking to get more into YouTube or produce quality YouTube content?
I always start by saying that you should use the equipment you currently have and know it inside out.
First learn about the practices of video production – how to frame a shot, how to tell a story, best lighting practices, frame rates, editing software, and work on your on-camera skills if you want to be on camera.
Smartphones are incredibly powerful these days and can create some amazing videos, so don't invest in expensive equipment until you fully understand what you need to create the videos you want to make.
Aside from something to record a video with, creators should invest in good audio recording equipment. It certainly doesn't have to be top of the line, but generally, built-in microphones are not the best. And as a rule, people are more willing to watch a shaky and slightly blurry video than listen to poor audio.
6) What does YouTube best practice look like these days in your opinion? We'd love to know more about anything you've noticed about consistency, content that does well etc.
Like all other social media platforms, YouTube wants people to stay on their platform so they will reward channels and videos that keep viewers on YouTube.
This can take many forms such as video length, engagement rates, clicking through to additional videos, leaving comments, etc. Certainly, posting often (once a week or even once every two weeks) brings consistency and predictability for your subscribers.
Check your analytics and see where viewers drop off. Add in a clickable card to guide people to another video of yours. Use end screens to further promote additional videos and playlists. And create eye popping thumbnails to draw those viewers in.
7) What's your most popular video, and why do you think that video in particular took off?
My most popular video is titled '8 Things To Do in Toronto as Recommended By Locals'.
I think this video took off because a) when people are researching destinations, they want to know what the top things to do are and b) since they're recommended by locals, we must know what we're talking about 😉
Additionally, this was a collaborative video, so all the creators involved shared the video when it was released, thus amplifying the video to so many new viewers right from the start and signalling to YouTube that this should be recommended to others searching Toronto content.
8) If someone was starting their YouTube channel tomorrow, and you were only able to give one piece of advice, what would it be?
Do it because you love it, it's a marathon and not a sprint. And just have fun!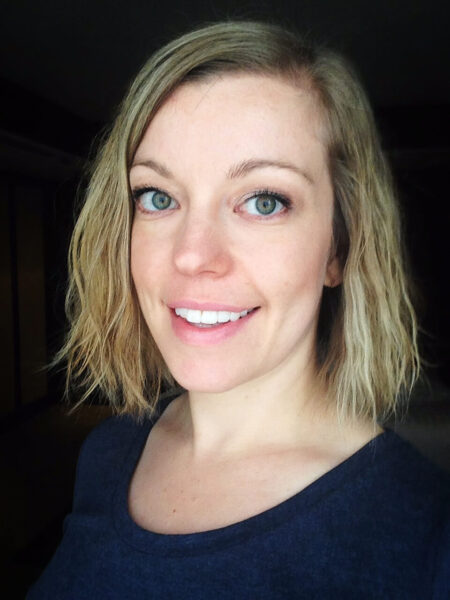 We thank Arienne very much for taking the time to talk with us today about YouTube for Bloggers. We know that her advice we serve our readers and subscribers well, and she offered plenty of teams for both YouTube beginners and those who have been at it for a while. 
Do you have any YouTube tips you'd like to share? Comment below!
Join This Week in Blogging Today
Join This Week in Blogging to receive our newsletter with blogging news, expert tips and advice, product reviews, giveaways, and more. New editions each Tuesday!
Can't wait til Tuesday? Check out our Latest Edition here!
Upgrade Your Blog to Improve Performance
Check out more of our favorite blogging products and services we use to run our sites at the previous link!
Looking to Monetize Your Site?
Check out programmatic ad networks like the following:
AdSense: Entry-level ad network that accepts low trafficked sites- we have had ad rates from $1-$3 RPM on average.
Monumetric: Mid-tier ad network (> 10k monthly page views required) with slightly better rates- we've had $6-$12 RPM on average.
Mediavine: High-end ad network (> 50k monthly sessions required) with some of the best rates out there- we've had rates from $25-$50 RPM on average.
For a full breakdown of ad network entry requirements, click here!
How to Build a Better Blog
Looking for advice on how to improve your blog? We've got a number of articles around site optimization, SEO, and more that you may find valuable. Check out some of the following!