Published by Chris. Last Updated on July 29, 2022.
Disclaimer: This Week in Blogging uses demographic data, email opt-ins, and affiliate links to operate this site. Please review our Terms and Conditions and Privacy Policy.
When we were debating who might want to wax lyrical on photography tips for bloggers, the name Kevin Wagar immediately came to mind.
For those who don't know, Kevin Wagar is a professional photographer, videographer, and travel writer based out of Brampton, Ontario. He got his career started in digital marketing and advertising where he photographed commercial and brand shoots for corporate clients including Microsoft, Google, Apple, and more.
Kevin now works full-time as a travel content creator and has partnered with companies such as the Lonely Planet, Matador Network, Movenpick, and more. Kevin's primary outlets are his website Wandering Wagars – Adventure Family Travel, and Ultimate Ontario.
We'd recommend that if you'd like to see his work, you head on over to Instagram and follow @wanderingwagars. We humbly thank Kevin again for his time, and for offering some fabulous advice below that we know will be invaluable to our readers and subscribers.
1. Firstly, Kevin, thanks for taking the time to join us today. If you don't mind, I'd love to start with how you learned photography, and where you might recommend other bloggers to start if they're also looking to learn?
I was introduced to photography in college. I took a wide-ranging media course and photography was a small part of it. It was something that I learned to enjoy almost immediately, but waned a little after I left school.
As I began my career, I was lucky enough to work in a field where I could practice the art professionally. It was here that I honed my skills both in photography and post processing.
2.What gear to do you typically shoot with? I'd love to know what you prefer in terms of make and lens, but also what extra gear may be useful for bloggers in terms of tripods or anything of that nature?
I shoot primarily with Canon bodies and lenses. I've grown very familiar with them over the years and I've learned to trust the equipment arsenal that I've built.
What's interesting about photography gear is that it's really the lenses that make up the bulk of the investment. My main camera body would be about the same price as my best lenses. But, my lenses can last me a lifetime if I take good care of them. Whereas a camera body can wear out or depreciate with time.
It's this reason that many photographers tend to stick with a brand. It may not necessarily be a love for that brand, but rather the cost in transitioning that collection of lenses to a new body style.
For tripods, I currently use a Fotopro tripod and head. I find it's relatively compact and lightweight, quick to set up and pack away while I'm on the go, which is all the time. There's a new unit by Peak Design (aluminum & carbon fiber) that's incredibly lightweight and one of the most compact I've ever seen. If I was to switch now, I'd likely invest in that one. But it isn't cheap.
Photography can be a huge asset for bloggers and content creators.
3. Can you talk about how you've leveraged your photography skills over the years to make yourself more marketable, or perhaps build new or complement existing income streams?
I've found that a large portion of my partnerships have come from a marriage of written word/blog prominence as well as the desire for content such as photography and video.
Hiring a photographer is expensive.
One of the major benefits of cross-platform content creators is that they can not only create the written portion, but they can act as a model, photographer, and sometimes videographer.
And this offers a HUGE cost benefit to brands and destinations who might otherwise have to choose between the three. For content creators, this offers the benefit of upsell. I regularly package photography and videography add-ons to press opportunities. And this brings in profit where I may not have earned money otherwise.
4. How do you balance using your own photographs and stock photos on your respective sites? Is there a particular place you like to source stock photos from?
As often as possible I try to use my own photographs for my personal site. I find that this not only shows off my work, but it also builds a trust with my audience. They recognize my style and my family within the content and begin to develop a personal connection with us that helps to build loyalty.
The audience can see that you have actually "been there and done that" and aren't just flapping your lips about a destination because you can rank for it.
When I use stock photography, it's mainly to fill in the holes for places that I may not have had the opportunity to show in the best light, or to show destinations that I may not have had the chance to get to myself.
5. One thing I know you excel at and are diligent with is using Copytrack. Can you talk about your experience with that, and whether you'd recommend using it for bloggers and content creators?
Image theft is a real headache for content creators. I can't even count how many times I've found my photos or video floating around in other people's blog posts, or even on the websites and even printed material of prominent brands.
But tracking down illegal use of imagery is super time consuming. And then you have to deal with the whole legal side of things afterwards.
A couple of years ago a friend of mine introduced me to Copytrack. This is a company that offers a one-stop-shop for tracking and processing litigation of image theft. I can upload my photography and they have a reverse-image search engine that tracks down where those images are being used across the web.
Once a month I log in and analyze the findings to see which ones are worth pursuing, and then it's up to the Copytrack legal team to sort out whether pursuing it is worth it from their end. If it is, the Copytrack legal team takes care of all the litigation and I only need to sign a few papers towards the end.
They take a decent size cut of the sum, but it's still money that I would have never otherwise seen. And over the past year it's led to thousands of dollars into my pocket.
6. In terms of photo editing, what would you recommend for content creators? Do you use one piece of software or program or a combination?
I got started with the Adobe Creative Suite, so I've found those tools to be my go-to over the years. Photoshop is an incredibly powerful tool for heavy image editing, sky-replacements and major work. But I spend 90% of my time in Adobe Lightroom.
Lightroom is amazing at cataloguing, organizing, and taking care of the vast majority of colour correction and minor edits that most photos require, especially if you're shooting in RAW, which I do.
There are a number of other programs that are less expensive such as Canva. These can be very powerful for basic, and even some moderate image editing at a much lower overhead than the Adobe suite.
7. If you could offer bloggers reading this your 3 top tips on photography, what would they be?
Learn to use manual mode on a mirrorless or DSLR. Camera phones are becoming more and more powerful every day, but they still lack the creative control that fully-manual shooting offers.
Explore things such as angles, the rule of thirds, focus-depth, and framing. Take the time to really learn how to use your camera
Take chances on unique styles. Make mistakes and learn from them. The only way to get better is to practice.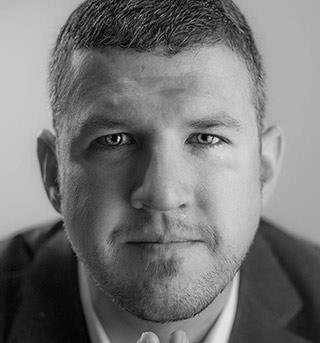 We want to thank Kevin again for giving his best photography tips for bloggers today. We're sure that at least a couple of things here would have resonated with bloggers interested in photography. Photography, as we all know, can be a huge asset to bloggers and, as such, we're thrilled to have this information available for you all.
Do you have a photography tip you'd like to share? Comment below to let us know!
Join This Week in Blogging Today
Join This Week in Blogging to receive our newsletter with blogging news, expert tips and advice, product reviews, giveaways, and more. New editions each Tuesday!
Can't wait til Tuesday? Check out our Latest Edition here!
Upgrade Your Blog to Improve Performance
Check out more of our favorite blogging products and services we use to run our sites at the previous link!
Looking to Monetize Your Site?
Check out programmatic ad networks like the following:
AdSense: Entry-level ad network that accepts low trafficked sites- we have had ad rates from $1-$3 RPM on average.
Monumetric: Mid-tier ad network (> 10k monthly page views required) with slightly better rates- we've had $6-$12 RPM on average.
Mediavine: High-end ad network (> 50k monthly sessions required) with some of the best rates out there- we've had rates from $25-$50 RPM on average.
For a full breakdown of ad network entry requirements, click here!
How to Build a Better Blog
Looking for advice on how to improve your blog? We've got a number of articles around site optimization, SEO, and more that you may find valuable. Check out some of the following!