Last Updated on February 8, 2021 by Chris
Disclaimer: This Week in Blogging uses demographic data, email opt-ins, and affiliate links to operate this site. Please review our Terms and Conditions and Privacy Policy.
The rise of the Clubhouse app as of late has been nothing short of meteoric. Many an iOS user has taken the plunge, and downloaded the app to see what all the fuss is about, while many an Android user is wondering just when the heck they'll get a chance to dive in.
To that end, in a recent blogpost Clubhouse has said, "we are thrilled to begin work on our Android app soon, and to add more accessibility and localization features so that people all over the world can experience Clubhouse in a way that feels native to them." But, of course, "soon" is awfully ambiguous, so time will tell. At This Week in Blogging you can be sure we'll keep tabs on the comings and goings of Clubhouse in our weekly newsletter, so be sure to subscribe if you aren't just yet.
You may be wondering, what exactly is Clubhouse? And that's where our interviewee for today, Monica Ortega, is going to swoop in and save the day. We're always looking to see what's next, so we're big on blogging predictions, and looking at new trends like Google Web Stories. But today, it's Clubhouse time!
So, who is Monica?
Monica Ortega is a professional on-camera host, speaker, and actress. She created the online travel show Monica Goes in 2015 to inspire others to break out of their comfort zones and go on adventures. As someone who's afraid of everything, she'll put herself through almost anything to show that if an average everyday person like her can do these things, anyone can. 
She's produced and hosted over 100 episodes, created destination videos for over 40 DMO's, and been featured on Matador Network, USA Today's 10Best, Insider Travel, REI, and more! 
Monica speaks at events, emcees at some of the biggest music festivals in the U.S.,  and has been seen in over 20 commercials on TV. She is also a co-host on the podcast Stumblin' Forward which is all about the missteps of entrepreneurship and life and publishing her book "The Power of Pivoting" which should be out Spring 2021
When she's not traveling, Monica can usually be found out on a hiking trail with her adventure dog Millie exploring their new home in Denver, Colorado.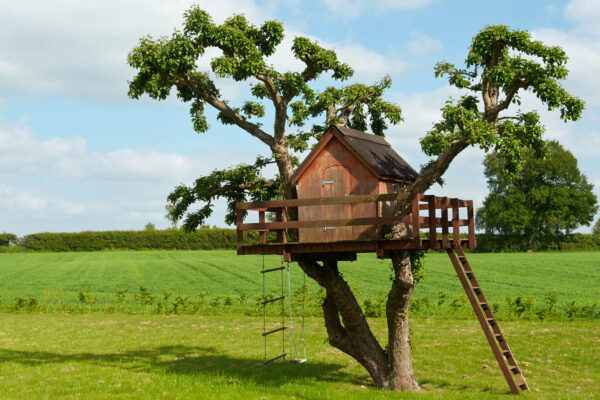 1) For those who aren't familiar with Clubhouse, what exactly is Clubhouse? 
It's an audio-only social media platform. It's basically a combo of live podcasting and attending conferences for any and every topic out there! 
2) Can you talk a bit about how to get on to Clubhouse and get rolling with it? For example, how does it work with invites, and how can you find your people on the platform? 
As of right now, Clubhouse is an iPhone, invite-only, platform but it's also still in Beta so that will be changing. At the moment, you need to either have someone who's already on the app text you an invite, or you can sign up for the app and you'll get put on a wait list. (Side note: when I've had people in my contacts list download the app, I get a notification that I can let them in if I'd like, even if I don't have any invites left so that can be another way to get on the app.)
Once you're on the app, I'd recommend popping into rooms that sound interesting and just listening for a bit. You can also search rooms or look at your friends' club lists and check those out. When you're comfortable, "raise your hand" to get pulled on stage to ask a question or drop some knowledge.
Who you follow determines what rooms you'll see on the dashboard so follow the people you'd like to learn more from or connect with.
3) What tips do you have for setting up a bio on Clubhouse? What information should bloggers and content creators be including to make the most of their bio? 
I LOVE the bios on Clubhouse because they're not limited to a certain amount of characters. You can also search interests on the app by emojis, so the bio is a fun place to add these in. When someone clicks on your face in a room they can only see the top 3 lines so these are super important. I recommend using this area to say who you are, what you do, and where people can find you. You also only get ONE chance to change your username so make sure it's a good one. 
From here you can list interests, accomplishments, etc. Make sure to connect your Twitter and Instagram accounts because as of right now there's no way to directly connect to people on Clubhouse, so connecting over DM's on Instagram has been the way to go.
As an added bonus I've seen a huge uptick in followers on Twitter and Instagram from the Clubhouse platform.
4) What are some of the unspoken rules, signals, and etiquette of the platform? We know, for example, that when speakers mute and unmute their microphones quickly that is to emulate clapping. Are there other things new users should be aware of? 
Yes! One thing they're working on changing (but haven't done yet) is to immediately mute your microphone once you're brought to the stage. It's not automatic, so when you come up, you're unmuted.
When you're moderating, invite people to speak from left to right, top to bottom.
Every 30 minutes or so the room should be "refreshed" telling people what you're talking about, how to ping people into the room, follow the moderators, etc.
Ask questions precisely and don't spend too much time talking before "passing the mic" to someone else. And my HUGE pet peeve…no dead air!!! It can be awkward to fill the silence so having a couple of lightning-round questions for the moderators can help. 
5) Being a blogger and content creator, are there any recurring rooms or events that you'd recommend for our readers? Is there a club you think folks would want to join, particular interests that people should check off, or particular accounts people should follow? Please also go ahead and make you've listed how people can link up with you, since you're an all star on Clubhouse! 
One of my favorite rooms is "How To Grow on Clubhouse" which is every morning from 6-8Am EST. The moderator is the BEST example of how to run a room efficiently and I also learn a lot! Every Sunday at 10 AM is the "Townhall" when the co-creators come on and talk about updates they're adding to the app and what's next. 
There are SO many travel/blogger/content creator rooms, so bounce around and see which ones you like best. The Women in Business and Creative Indivisuals are great clubs to join with valuable rooms. 
I'm still waiting for my club "The Power of Pivoting" to be approved and that will be a regular room about embracing change in your life (going off of my upcoming book title). I also currently run an Instagram audit room on Tuesday mornings, I moderate a LOT of marketing and social media rooms, and I moderate a Book Promo room Thursdays at 2PM EST. But feel free to follow me @monicagoesshow and hit the notification bell for more rooms I jump in.
6) You've quickly established yourself as someone who is an excellent moderator, and can host events seemingly effortlessly. In your opinion, what's the role of a good moderator on the platform? Furthermore, how does moderation and event hosting work on Clubhouse? 
Thank you so much! Years of working as an emcee I guess. The biggest thing I like is to provide value. That means instead of the moderators just chatting amongst themselves, bring people up to the stage and ask questions. Once someone is done asking their question or speaking (who's not a moderator) move them back to the audience so there's not too many people talking over one another unless it's a more casual social room and then, do your thing!
If someone continues to talk and talk and talk, feel free to jump in and say "Thank you so much that was awesome." or "I don't mean to cut you off, but I'd love to know what question you have so we can help." And again…no dead silence. 
To moderate a room you can either start your own, schedule a room under a club, or co-moderate in someone else's room when invited. You can either be an expert in the subject as a moderator, or more of an emcee person who just keeps the room flowing. I started and moderated a room called "Help! My Dog Is An Asshole" and asked dog trainers to moderate with me. I know nothing about dog training but wanted to learn and provide value for others so I was more of the emcee in that one. 
7) It's called Clubhouse, so we'd be remiss to not ask how clubs work. Can anyone start a club? Is that something you've done or are considering? 
Starting a club is the BEST way to grow on Clubhouse, but it's a bit difficult at the moment. You can apply at https://www.clubhouseguide.com and you have to moderate at least 3 rooms before you can start a club. The creators are trying to prevent too many clubs from starting at once, so I personally have been waiting to have mine approved for over a month. 
8) Since you've found your footing on the platform, what sort of benefits have you seen? Have you made any lasting connections, or grown your connected accounts from Twitter and Instagram? We'd love to hear if you feel that you've gotten back what you've put into the platform. 
Oh my goodness the value is INSANE! I've been a guest on people's podcasts from the platform and found guests for our own podcast. I've met an agent and had work opportunities. I've learned from top people in their field that I would have to pay LOADS of money to be in the same room as. I've had experts audit my social media, my website, and my show. It's amazing the amount of networking and education that this app gives you access to!
9) Finally, what do you see for the future of Clubhouse? Do you think this platform is going to be the next mainstay that we'd all be wise to dive into ASAP? 
I'm obviously a massive believer. I'm waiting for them to go public so I can buy stock in the app. I'm that much of a believer. I do believe that this is the next big social media app and everyone should jump on it. As for any future algorithms changing anything, who knows. But right now, there's SO much access to experts, celebrities, and more. I can't get enough!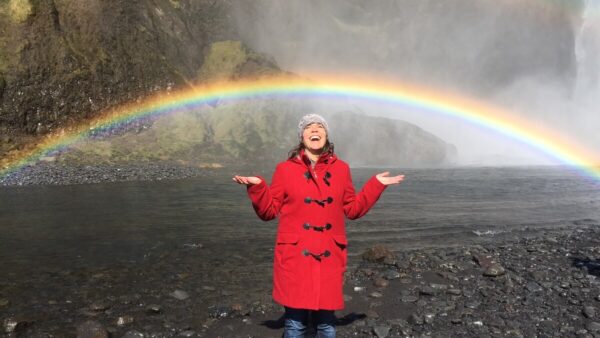 We want to thank Monica Ortega for graciously sharing her time. We hope that bloggers and content creators in the TWIB community are able to harness these actionable tips, and use them to take advantage of this emerging social media platform. 
What are your favorite elements of Clubhouse? Comment below to share!
Join This Week in Blogging Today
Join This Week in Blogging to receive our newsletter with blogging news, expert tips and advice, product reviews, giveaways, and more. New editions each Tuesday!
Can't wait til Tuesday? Check out our Latest Edition here!
Upgrade Your Blog to Improve Performance
Check out more of our favorite blogging products and services we use to run our sites at the previous link!
Looking to Monetize Your Site?
Check out programmatic ad networks like the following:
AdSense: Entry-level ad network that accepts low trafficked sites- we have had ad rates from $1-$3 RPM on average.
Monumetric: Mid-tier ad network (> 10k monthly page views required) with slightly better rates- we've had $6-$12 RPM on average.
Mediavine: High-end ad network (> 50k monthly sessions required) with some of the best rates out there- we've had rates from $25-$50 RPM on average.
For a full breakdown of ad network entry requirements, click here!
How to Build a Better Blog
Looking for advice on how to improve your blog? We've got a number of articles around site optimization, SEO, and more that you may find valuable. Check out some of the following!