Last Updated on January 4, 2021 by Jeremy
Disclaimer: This Week in Blogging uses demographic data, email opt-ins, and affiliate links to operate this site. Please review our Terms and Conditions and Privacy Policy.
Currently travel affiliate programs are our second highest income stream, just behind CPM advertising with our private ad network Mediavine.
We make roughly $30,000 per year across our travel affiliate programs and have spent the last few years A/B testing which programs and placements convert the best- both on our global travel blog, Living the Dream, and our local Pittsburgh blog, Discover the Burgh.
In this one, we wanted to share our highest paying affiliate programs for our travel blogs, and take a look into how we use them to make money, how much we make on each network, and what we do to promote them the best. As with everything, odds are good we are not the most optimized even though we have spent months, if not years testing out the placements for these programs.
It is entirely likely you could have a travel blog that is virtually identical to ours and not have the same results (for better or for worse). All this post is meant to be is a collection of best affiliate programs that work for us, and our attempt to highlight why that is.
Note: Income figures quoted below are based off 2019 incomes as COVID significantly reduced travel purchases in 2020. The only exception for this is Airbnb which opened a new affiliate program in 2020. This income is extrapolated for a calendar year based on current bookings. This guide will be updated at the end of 2021 with updated figures.
1. Booking.com
In the past, we optimized our hotel bookings around promoting name-brand hotels directly (like Hilton via Rakuten/Linkshare), non-branded hotels on Booking.com, and a generic "book in [city]" prompt with a cost-per-lead setup on HotelsCombined. We ideally started with brands and worked our way down where appropriate almost like a waterfall in terms of insertion logic. This setup brought us around $3,000 a year.
In mid-2018 we scrapped this setup entirely for a better way. One of the biggest reasons was that if we had referred someone to say Hilton on our Rakuten/Linkshare affiliate link, and they did not book Hilton, we lost the sale entirely.
It was great for commissions purely on Hilton, but we've found through testing that moving back to the broad Booking.com option is the best option for us.
So what do we do? We have dedicated booking prompts at the end of most posts on our site, which are customized to the city or region of each article. (Check out our how to visit Easter Island post for an example.)
Implementing this was easy on our Pittsburgh blog as we did one global insertion with recommendations of places we like, great locations, and best deals in the footer across all articles. On Living the Dream it is a manual approach and we're still working our way through (starting with posts that were known to convert, expensive countries, and popular posts respectively).
So why do all this? Because readers want to be told about specific recommendations. "Book here" doesn't get your attention. Being told this is where we stayed and enjoyed, or this is a great location or a good value implies that you know what you're talking about. Clicks go up, sales go up, and after making this change we went from making under 10 bookings a month to 100 practically overnight- and I'm not even exaggerating in using that phrase in the slightest.
Average earnings: $7,500 per year.
2. Airbnb
Our second strongest affiliate program is newer to the scene- Airbnb. This service is all about finding accommodations in people's homes via either an extra room or an entire property rental.
We use Airbnb a ton when we travel, and it is not surprising that many of our readers do too- by adding links in a similar fashion to our Booking.com links above, plus live pricing maps in articles in various cities, we started converting sales right away (and expect things to go up significantly in the years to come).
Average earnings: $5,000 per year.
3. Walks of Italy on Tapfiliate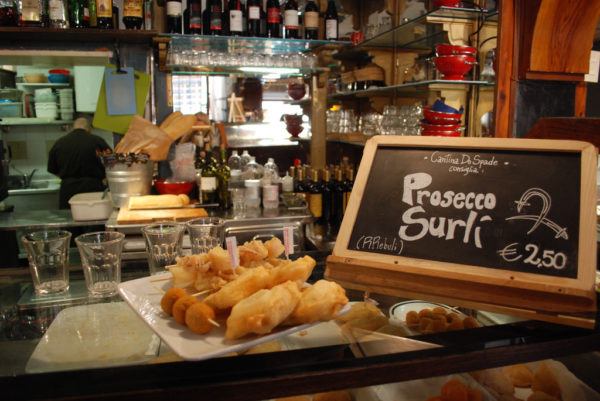 Walks of Italy is an affiliate program we just found about recently, despite writing reviews of their walking tours well over five years ago.
We immediately applied to the program after hearing about it, and many months later were finally accepted. As we only have a handful of articles featuring the tours it was pretty easy to integrate and have regretted doing it sooner ever since.
The reason? They convert well (upwards of 10% for us)!
This is another case where we believe the conversion occurs because our articles are dedicated reviews rather than name dropping (see our failure section below for more on this), and within the first month of us adding the links we had about eight sales.
But since those were all for $10+ commissions, we'll gladly take it. If you've ever done a walking tour with a company and reviewed it, be sure to get affiliate links added if they're available.
Now we're just wondering how many conversions we've missed over the years! Sign up for Walks of Italy's affiliate program here.
Average earnings: $3,500 per year.
4. Omio and Eurail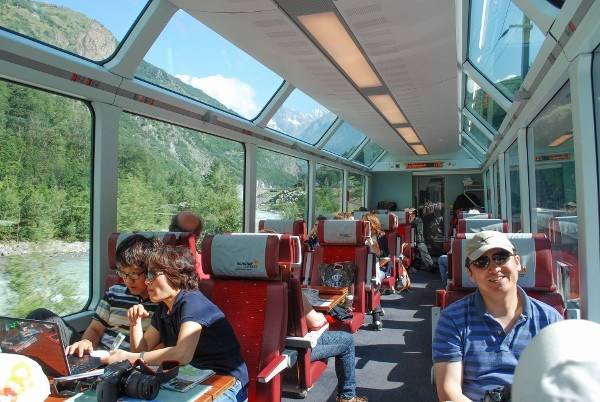 By now you should be seeing a bit of a trend, and if you haven't we'll spell out again here- we make money on Eurail passes and train tickets (directly via Omio) by featuring them in our dedicated train articles (specifically one about booking train tickets in Spain on RENFE and one looking at a cost evaluation of Eurail passes).
We do feature some sidebar and footer ads on our Europe posts as well (inserted via AdInserter), which we got an uptick in sales after adding, but they still almost always came from the articles above.
In this particular instance, we think the sidebar ads were more used as a visual cue to remind readers of the product option, and after seeing it a few times in the post it helped compel them to click just that much more.
But at the end of the day, it was still the dedicated feature in the article that netted the ultimate sale. But it does have us thinking about how we can use visual cues to help increase our CTR on converting articles moving forward.
Average earnings: $3,500 per year.
5. Amazon Affiliates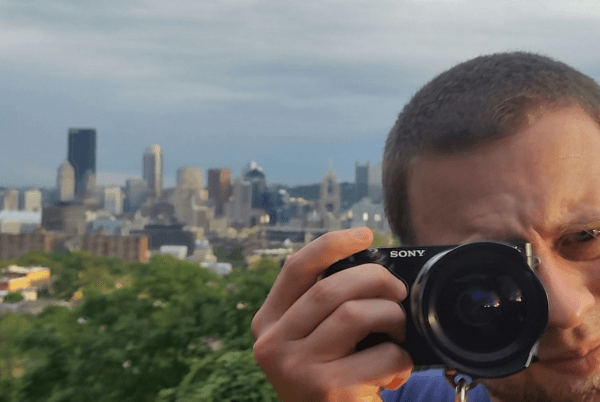 It doesn't take long before Amazon appears on a list like this, and there is a good reason why. This service is about as straightforward as they come and has a high conversion rate simply because nearly everyone uses Amazon.
We've found that a good chunk of our income comes from recommending specific products (such as the DIY map kit above or books), but a modest amount still comes from ancillary sales that we pick up through bulk clicks.
Over the last few years we've been putting a focused effort into promoting higher priced items that have commissions in the $5, $10, and $20 range (camera gear like our Sony a6000) as lower-priced items almost always have commissions under a dollar.
These small sales add up over time, but nothing beats selling a $600 camera or $150 pair of KEEN shoes and getting $10-$30 commissions, that's for sure.
Average earnings: $2,500 per year.
6. G Adventures / Intrepid Travel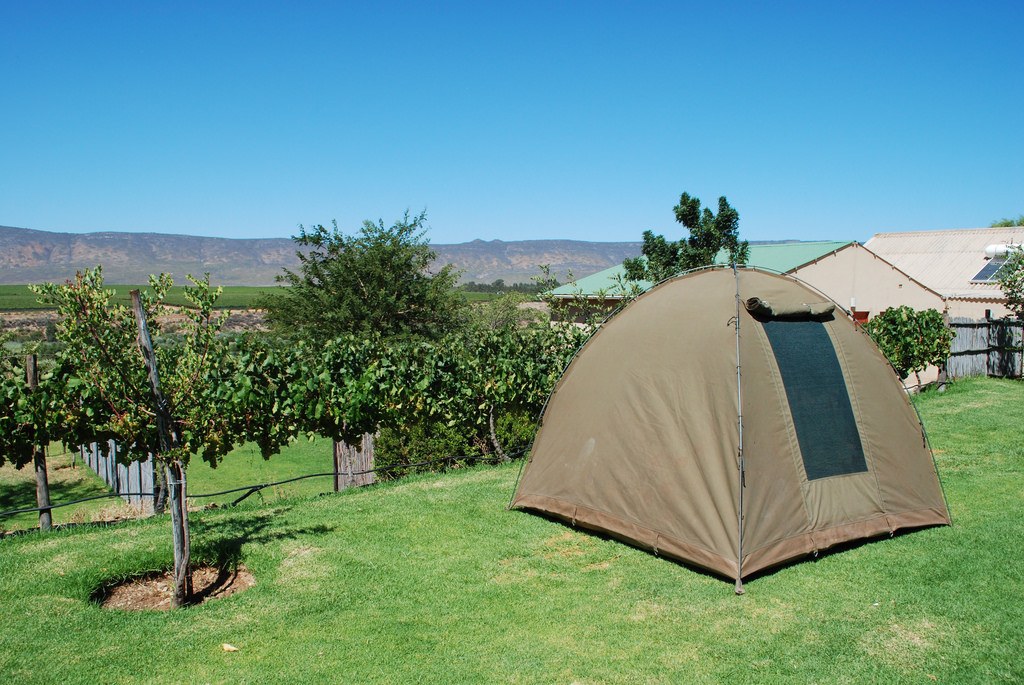 For the longest time, we struggled with selling guided tours. It just never happened. We tried custom ads in the footer of our site, but much like our hotel bookings a "click here to book a guided tour" did not work that well.
We noticed an uptick when we added in links to specific tours in hard-to-travel destinations in our footer, and increased our promotion of our dedicated review articles for G Adventures (a company we've personally used) which ranks fairly well in Google. As such, we're hoping to take more guided tours in the future in order to promote direct tours better!
Average earnings: $2,500 per year.
7. Skyscanner / Airfarewatchdog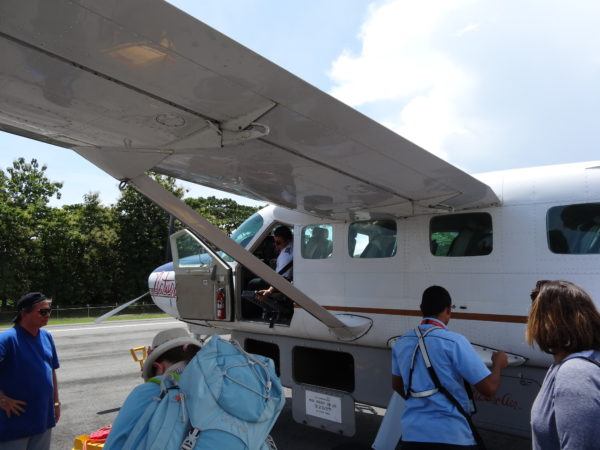 When it comes to airline affiliates, we have tested promotions via sidebar ads, footer placements, custom "search for a flight deal," and with insertions via Linkify text.
As Skyscanner and Airfarewatchdog payout on a cost-per-lead basis, this is another case (like HotelsCombined) were generating a lot of outbound clicks will go a long way to increase your revenue.
While we do get some outbound clicks with Linkify text that convert some clicks, the vast majority come within articles where we manually place a "search for flight deals at [site]."
From there, the bulk of conversions come on posts where we are talking about spending in a specific destination (and how to get costs down). Here, searching for flight deals makes sense, and readers are more than eager to do a bit of research at a link we recommend.
Could we convert more by adding this generically across all posts? Well, we tried this in the past with AdInserter and did not have the best of luck (although we adore that plug-in for other reasons).
But while we tried a few kinds of placements, we have not tried them all. If any have the potential to increase with such a generic insertion, our experience and data suggest it could be these. Volume clicks do work on cost-per-lead ads, after all!
Average earnings: $500 per year.
8. WorldNomads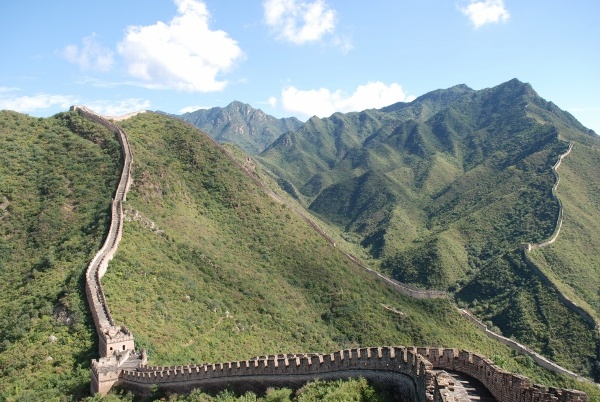 We've quickly learned that "book here" prompts barely work, and we found this to be the case with insurance too. While we still retain these prompts for periodic clicks (as we get a ton), we've really found that focused recommendations in articles, as well as our dedicated review, convert the best.
Going to an adventure destination? Insurance. Visiting somewhere people get sick from drinking the water? Insurance. On an obscure flight and may miss your connection? Insurance. Read our getting robbed post and are worried? Insurance.
Much like other aspects of affiliate marketing, there needs to be a motivator to sell a product, and with insurance the above cases are where we make our pitch and convert on the order of about five a month.
Average earnings: $500 per year.
9. Etsy
Finally, we come to Etsy- an odd affiliate program to be featuring in a travel blogging affiliates list, we have to admit.
We use this program primarily for our local blog on Pittsburgh to sell city branded products created by (mostly) local artisans.
This program does quite well in a number of product guides including our Top 100 Pittsburgh Products on Etsy, our Pittsburgh Gift Guide, and Pittsburgh Christmas Ornament guide.
We have also sent out direct promotions on Facebook and via our newsletter with some notable conversions; however, like most sales, we get the vast majority via promotion in dedicated guides that we put in front of the right people, at the right time. (As of early 2018, the Etsy terms changed to not allow direct link shares like these, unfortunately.)
Can you think of a city you could do this in? I bet you can.
Average earnings: $350 per year.
Travel Affiliate Programs We Haven't Made Money On
As we mentioned at the beginning of this post, we've tested a lot of programs with our two travel blogs, and have found many programs that quite frankly have not converted that well for us- most notably day tours ($115) and rental cars.
We've also tried other third-party programs like StubHub ($150), Ticketmaster, and other similar style programs on our local blog with negligible results outside of a one-time sale as well.
Nearly all of these fail around a similar issue, and that is we tried promoting them as relevant recommendations rather than being the star of a featured piece. Sidebar links? Nothing. Footer links? Practically nothing. Linkify text links? Only on programs with cost-per-lead payments.
We have made some sales of all of the programs above, but only when featuring them in dedicated articles oriented to people who are actively looking to buy. However, many, especially the higher-priced items, convert at such a low rate that it is practically negligible overall. We also switched our Groupon guide from active recommendations updated every week to a static page, and our earnings fell off a cliff (although for the amount of work we put into that, $1,000/year wasn't worth it which is why we gave up).
This is perhaps the most important lesson we've learned in all of our tests to date. If you want to create content that will convert well in travel blogging, odds are good it needs to be a dedicated feature with focused recommendations. "Book here" links simply don't work as well out of context.
Our next goal? To turn our $30,000 per year income into $100,000 per year income!
Know of other top affiliate programs we should try out? We'd love to hear your results in the comments below!
Recent Posts on This Week in Blogging
Check out our newest posts below!