Published by Chris. Last Updated on February 20, 2023.
Disclaimer: This Week in Blogging uses demographic data, email opt-ins, and affiliate links to operate this site. Please review our Terms and Conditions and Privacy Policy.
Have you ever picked up a book that you really wanted to read, and then you open it, only to discover the font is smaller than an infant ant and you'd need a magnifying glass just to read it?
Most people will simply decide that it ain't worth reading – which is to say, font matters.
The same is true for websites and social media, so today, in honour of Twitter's recent font change, we're going to look a little bit more in-depth at fonts.

People Need to be Fond of Your Font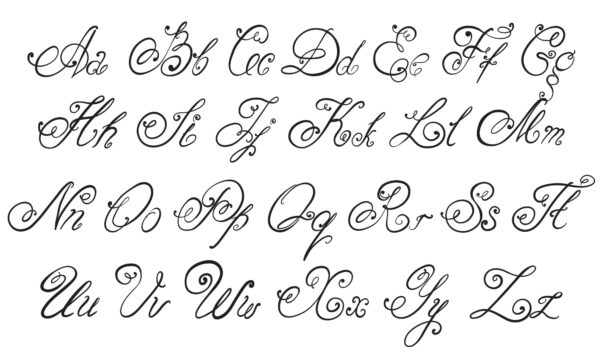 Some of you may have noticed that Twitter recently changed their typeface from "Segoe UI" to it's very own typeface called "Chirp."
Twitter announced that they feel "Chirp strikes the balance between messy and sharp to amplify the fun and irreverence of a Tweet, but can also carry the weight of seriousness when needed." They've noted that "Chirp" is "imperfect, by design."
Essentially, it's a blend of the American Gothic and European Grotesque styles, with a twist.
Do You Need an About-Face on Typeface?
Canva, who knows a thing or two about typeface, hits the nail on the head when noting that "certain typefaces communicate different values and meanings and these should align perfectly with your overall brand message."
If you're keen to see what they recommend in terms of fonts, they've got an article which runs through what they feel are the 19 best professional fonts to use for your site.  By default, you probably already use a common font (and one listed there), but it might be worth checking, and considering whether a new font may serve you better.
We also came across the "7 deadly sins of choosing a font for your website," and think this is a great read to really dive deep into the topic.
Accessibility should also be something that bloggers are considering. A recent study noted that Ariel and Verdana tend to be more legible online for individuals with dyslexia and similar conditions.
Your Font Can Be a Brand Builder
A lot of companies have decided that the best move is to create their own font and, in effect, have that be part of their marketing strategy. For example, if I am reading "Chirp," I unconsciously know that I'm on Twitter.
Font, many have decided, is part of the overall experience of the ecosystem.
Here are some examples of companies who have gone down that path:
Netflix created "Netflix Sans" in 2018. They wanted the font to look "compact and efficient" when it was lowercase and "cinematic" when it was uppercase.
Apple's famed Chicago typeface (created in 1984) was largely created because it was a font that could be seen on a low-res  screen.
Airbnb created the Cereal typeface to be easy to see on both their website and billboards. Their aim was to have their typeface be very warm and approachable to invoke trust.
Ebay created "Market Sans" which, according to their site, was made to "denote affiliation with an online marketplace," and because they felt it would make their site load faster overall.
Really, this is just a kind reminder that fonts are powerful, so maybe take a moment to ensure that you're communicating exactly what you want with your font on your site(s).
Join This Week in Blogging Today
Join This Week in Blogging to receive our newsletter with blogging news, expert tips and advice, product reviews, giveaways, and more. New editions each Tuesday!
Can't wait til Tuesday? Check out our Latest Edition here!
Upgrade Your Blog to Improve Performance
Check out more of our favorite blogging products and services we use to run our sites at the previous link!
Looking to Monetize Your Site?
Check out programmatic ad networks like the following:
AdSense: Entry-level ad network that accepts low trafficked sites- we have had ad rates from $1-$3 RPM on average.
Monumetric: Mid-tier ad network (> 10k monthly page views required) with slightly better rates- we've had $6-$12 RPM on average.
Mediavine: High-end ad network (> 50k monthly sessions required) with some of the best rates out there- we've had rates from $25-$50 RPM on average.
For a full breakdown of ad network entry requirements, click here!
How to Build a Better Blog
Looking for advice on how to improve your blog? We've got a number of articles around site optimization, SEO, and more that you may find valuable. Check out some of the following!