Last Updated on February 20, 2023 by Jeremy
Disclaimer: This Week in Blogging uses demographic data, email opt-ins, and affiliate links to operate this site. Please review our Terms and Conditions and Privacy Policy.
One of the reasons we love blogging on WordPress so much is that the content management system is open source. Want a new theme? There are hundreds if not thousands of developers out there with a product. In the mood for a plugin upgrade? Tens of thousands exist.
While we love this flexibility to always be on the lookout for the next best thing, you can often be met with decision paralysis on what is best for you and why.
To help with that, we wanted to share our list of preferred WordPress plugins that we use and love. As we have prioritized site speed on all of our sites, we are also pretty happy with the below for being lightweight and letting our sites run lightning-fast (but we also have tip our hats to our host, BigScoots, for a bit of that too)!
The Biggest Problems With Plugins and Site Speed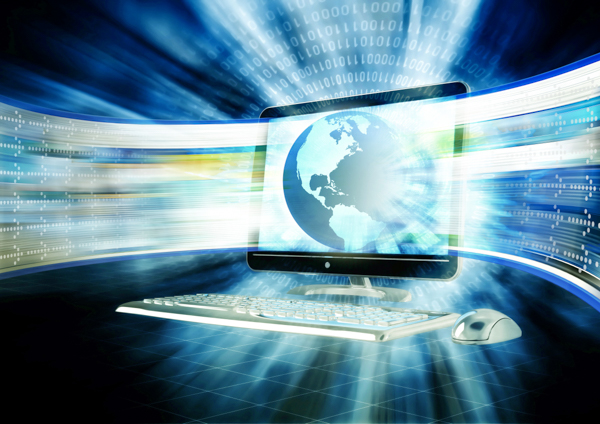 Generally, when you think of plugins, you think of their function- what do they do, how do they do it, and is it aesthetically pleasing when displaying on your website? One topic that is often overlooked in this thought process is simply this- how does it impact resource use on your site?
To put it bluntly, many plugins are resource hogs, and this makes them slow. I have lost track the number of times I've been able to help bloggers improve their site speed by several seconds by simply deactivating or swapping out certain plugins.
Unfortunately, it is hard to give a broad generalization as to why this happens. A lot of the times it stems from the fact that plugin designers take a kitchen sink approach- they incorporate dozens upon dozens of functions, all automatically turned on, and if you're just using one or two features your site will still call up many of those on the backend all the same. This is quite common, but it isn't the only explanation. Others can be that 3rd party javascript and APIs are horribly unoptimized on the developer side.
When we look at swapping out plugins, we like to use those that only have one or two core functions only. This ensures that they are minimizing resources and not hindering load times. As such, all of the plugins featured in this list have been heavily vetted for impact on our site speed and, combined with our host and theme, we're often able to get our load times on the order of 1.4-2 seconds.
We cannot understate how much your host and theme influence your speed, but since plugins round out the top 3 in terms of easy-to-fix concerns, we are placing an emphasis on them here for that reason. So, with that being said, let's jump into our list!
Our Optimized List of WordPress Plugins
The following is a summary of the plugins we personally use and recommend. As our plugin spread changes over time, we'll update this guide accordingly.
Plugins that are paid and we recommend purchasing are listed with the word "Premium" next to their name. Some of these have free options which will be noted as well. Some bloggers may find the free version here to be sufficient even though we recommend buying the premium version (we'll note why in the description). Plugins without any notation are either always free or have a premium version we do not recommend.
That's it!
Things to Look For With New Plugins
Now, we know that the above list of WordPress plugins is pretty simple. Personally, we operate our websites without many bells and whistles purely to focus on core functionality and speed, but you may want more functions than we have featured above.
While we cannot make specific recommendations without knowing your needs, we can give some general advice on what to look for when searching for plugins in a general sense. At a start, you should always check that the plugin has the following:
A high average review with many individual reviewers. Hundreds are good, thousands are better.
A large number of installations. Tens of thousands would be considered good, hundreds of thousands or millions is better.
Confirmation of compatibility with your version of WordPress.
A recent Last Updated Date, preferably within the last couple of months.
Does a support forum exist on WordPress or the developer's site, and if so, is it regularly used?

Note that some plugins only offer support for premium subscribers.
The above is the most basic of checks you need to perform when installing any new plugins and may get you 90% of the way there (from a safety aspect, at least). A large volume of users, positive reviews, and updates are all good signs that a plugin is maintained, which goes a long way for security and compatibility.
That being said, as everything on WordPress is open source compatibility issues do happen. Interactions with your specific theme, other plugins, and local settings may create a unique scenario that only pops up when you activate a plugin on your specific site. This is another reason why we love having a Managed WordPress host because when critical issues pop up all we have to do is submit a ticket and let them look into a fix.
As mentioned above, this guide will be continually updated as we update and change plugins on our sites. Check back soon to see if our recommendations have changed!
Need to look into your load times more to see if any plugins are slowing you down? Check out our guide to Webpagetest which dives into how to read your load waterfall to identify delays!
Join This Week in Blogging Today
Join This Week in Blogging to receive our newsletter with blogging news, expert tips and advice, product reviews, giveaways, and more. New editions each Tuesday!
Can't wait til Tuesday? Check out our Latest Edition here!
Upgrade Your Blog to Improve Performance
Check out more of our favorite blogging products and services we use to run our sites at the previous link!
Looking to Monetize Your Site?
Check out programmatic ad networks like the following:
AdSense: Entry-level ad network that accepts low trafficked sites- we have had ad rates from $1-$3 RPM on average.
Monumetric: Mid-tier ad network (> 10k monthly page views required) with slightly better rates- we've had $6-$12 RPM on average.
Mediavine: High-end ad network (> 50k monthly sessions required) with some of the best rates out there- we've had rates from $25-$50 RPM on average.
For a full breakdown of ad network entry requirements, click here!
How to Build a Better Blog
Looking for advice on how to improve your blog? We've got a number of articles around site optimization, SEO, and more that you may find valuable. Check out some of the following!