Last Updated on June 22, 2020 by Jeremy
Disclaimer: This Week in Blogging uses demographic data, email opt-ins, and affiliate links to operate this site. Please review our Terms and Conditions and Privacy Policy.
The big news for June 2020 is that Mediavine is changing their minimum session requirement for new bloggers from 25,000 to 50,000 per month. They're also removing their unofficial policy to accept sites as low as 10,000 sessions as well, which caused quite the commotion in the blogging world as many bloggers rushed to create second, niche sites to combat traffic drops due to the coronavirus and associated recession.
We reached out to Mediavine and spoke with Amber Bracegirdle, Mediavine's Chief Brand Officer and Co-Founder, to talk about the changes. We discussed what it means for existing publishers and future publishers, and how Mediavine strives to maintain the quality we all know and love within their network!
How do you think this decision to change the minimum traffic requirement will improve the health of Mediavine long-term?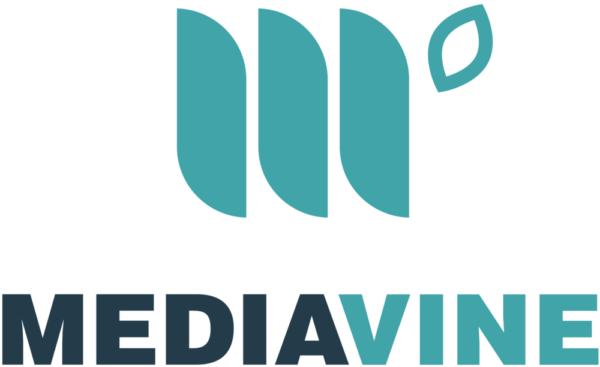 Mediavine's first commitment is to the content creators we already work with.
Increasing the minimum traffic requirement accomplishes two goals:
Ensuring that the best-quality sites become Mediavine official.
Giving a lot of the support hours spent reviewing sites back to current customers by helping them further optimize their earnings.
That will make both advertisers and content creators happier in the long term.
Do you have any comments you'd like to include that could speak directly to Mediavine's commitment to existing members and/or those who are trying to join?
Our mission statement is "helping content creators build sustainable businesses." Mediavine's Ad Management roadmap has many items to help your business grow, with user experience, site speed and ad revenue at the core of your goals and ours.
Everything we're doing here is within the framework of making the business of blogging better so that you have happy readers and happy advertisers ready to spend time and money on your site.
To those working to become Mediavine publishers, we ask that you take advantage of the educational resources available on our blog and YouTube channel, through our help files and Facebook Lives, and products like Create and Grow.
Our Product Team is focused on creating products that enrich the blogging experience — Create and Grow were both built with user experience and advertising revenue in mind, because we have the data to guide us, unlike any other plugin creators. We're putting that data to good use by giving you applications that not only help your readers and give them nice experiences, they can also actively improve your earning potential through speed and viewability improvements.
We heard that existing Mediavine members may be able to get an exception to the second site rule if they were impacted by the coronavirus and/or the associated recession. Is this true?
Yes, it's true.. but let me provide a little context.
With regards to site owners who were hoping to bring on a second site at a lower traffic threshold than our application requires: This began as an unofficial policy a few years ago, when some of our original bloggers decided to start second, niche sites.
We never wrote it into our contracts, and we never made it an official policy, because there's no guarantee that a blogger's second site will reach the same quality as their first, or ever be as valuable to advertisers.
We always asked that you email us for consideration of a site that was below our threshold. We have made exceptions for first sites and second sites in the past, when we see signs that indicate a good match with our advertising partners. We're just re-upping our commitment to that — we want an open dialogue with you about the site you want considered, rather than a one-sided application with no context. And we want to make sure if your first website has been heavily impacted by COVID-19, we are taking that into account as we evaluate your second, so please tell us and we will consider that as part of our evaluation.
And we're hoping, by making the official requirement the same as the initial application, we're better able to gauge a commitment to that second site. All the things that are important to an initial application — frequent updates, engaged audiences, etc. — are as important for a second site as they are the first. If you've created a site that's meeting (or close to) those initial application levels, you've also most likely got those things going for you too. You are always welcome to email us at [email protected] with your questions and concerns, whether you're a current publisher or a future one.
Is there anything else you'd want to share with Mediavine publishers and/or those who are looking to join the network in the future?
First, don't worry! Change is a good thing, and means we're paying attention to all the data that leads us to make decisions, even when they're hard ones. That's our commitment, and has been, from day one.
Mediavine is known for quality throughout the ad world thanks to our content creators, their verified traffic, and a commitment to site speed that makes our average viewability scores the best in the industry.
One thing that COVID changed is the genetic makeup of a "good site." Traffic became easier to obtain; everyone is online. Content became easier to create, as everyone is home with hours to spare. The need to make money became more important than ever, with a global recession looming.
Mediavine is nothing if not agile in the space, and it became apparent as we worked through these new normals that the indicators that lit up to highlight a quality site had changed. Changing our minimums made sense to reduce our application volumes and at the same time keep our quality where we've always required it to be with regards to support.
We also know that there are plenty of sites below this threshold that write quality content and are working towards being Mediavine official, and do not want to wait to monetize, even if we personally think that's the best course. So we're creating something new, directed specifically to blogs with that level of traffic. We hope to have it ready for launch in early 2021.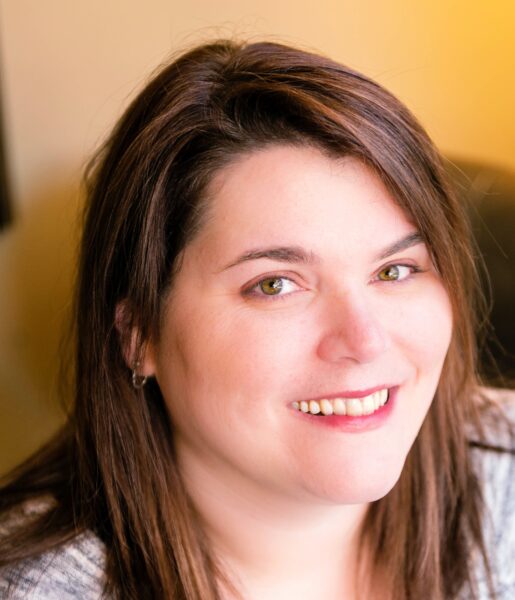 We just wanted to take a moment to thank Amber from Mediavine for taking the time to participate in our interview!
Want to join Mediavine for display advertising on your site? Click here to check them out!
Join This Week in Blogging Today
Join This Week in Blogging to receive our newsletter with blogging news, expert tips and advice, product reviews, giveaways, and more. New editions each Tuesday!
Can't wait til Tuesday? Check out our Latest Edition here!
Upgrade Your Blog to Improve Performance
Check out more of our favorite blogging products and services we use to run our sites at the previous link!
Looking to Monetize Your Site?
Check out programmatic ad networks like the following:
AdSense: Entry-level ad network that accepts low trafficked sites- we have had ad rates from $1-$3 RPM on average.
Monumetric: Mid-tier ad network (> 10k monthly page views required) with slightly better rates- we've had $6-$12 RPM on average.
Mediavine: High-end ad network (> 50k monthly sessions required) with some of the best rates out there- we've had rates from $25-$50 RPM on average.
For a full breakdown of ad network entry requirements, click here!
How to Build a Better Blog
Looking for advice on how to improve your blog? We've got a number of articles around site optimization, SEO, and more that you may find valuable. Check out some of the following!