Published by Chris. Last Updated on December 7, 2020.
Disclaimer: This Week in Blogging uses demographic data, email opt-ins, and affiliate links to operate this site. Please review our Terms and Conditions and Privacy Policy.
It's difficult to imagine a blogger being able to turn their passion into a profession without harnessing the power of affiliate marketing. It's probably not the very first thing you think about when starting a blog, but once you start to gain traction an audience, then utilizing affiliate marketing in your content strategy is almost a no-brainer.
For those who may be closer to the start of their blogging journey, affiliate marketing is simply the commission you earn from promoting somebody else's product. This can be a product for a company, or for an individual, and the rates and agreement will usually be a little different depending on what it is you're actually promoting.
Of course, the larger your site is, and the more traffic you have, the more potential there is for your affiliate marketing partnerships to pay off. That's why utilizing SEO best practices is vital, as well as continuing to learn about blogging best practice from experienced bloggers.
We'll step aside and stop talking about affiliate marketing, so that we can let today's expert shine. Today, we're very fortunate to be joined by Kayleigh Zara.
Kayleigh is a 24 year old full time freelancer based in the UK. Her main blog can be found at Kayleighzaraa.com, but she currently runs and manages three blogs in total. She, like us, has the belief that with a little bit of guidance anyone can make money online. When she's not blogging, she's a PhD student, and really enjoys black and white movies, caffeine and martinis!
We like her style.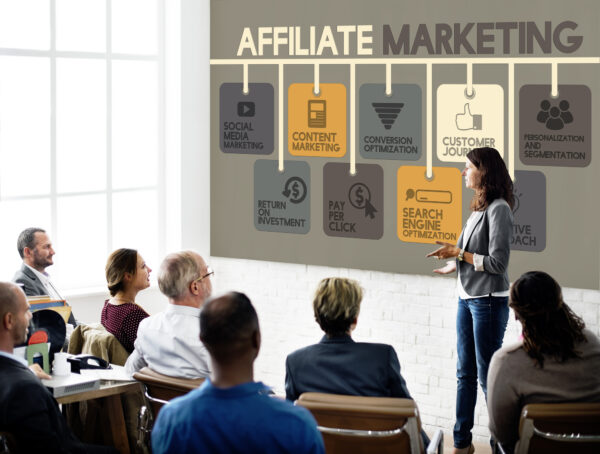 1) Thanks for joining us today. Can you first speak a bit about your relationship with affiliate marketing. When did you start to utilize it in your blogging journey, and what results have you seen since then?
I've had my current blog for 5 years, and I've been utilising affiliate marketing for around 4. With all honestly, in the first 1-2 years I made a small regular income but nothing major. I wasn't focusing on SEO, or improving my blog in any way at this time, so I wasn't seeing many daily visitors or clicks to any form of ADs or affiliate links.
As my blog grew from 2017-2019 I saw an increase in sales as my readership grew, and my views improved, but the big improvements didn't happen for me until 2020 when from March forward my average weekly income from affiliate marketing was £500-1000. In November I made over £6,000 in affiliate earnings.
2) For a blogger who hasn't yet explored how to incorporate affiliate marketing into their brand, where should they start?
I would recommend finding an affiliate platform that works for you, going through your old content, updating the keywords and adding in affiliate links that are relevant to the post. Continue to do this until you've updated all your old content. Think of it as building a foundation, you want your old posts to bring you a profit, and it gives you the chance to optimise them better.
Once you've done that integrate relevant affiliate links into the relevant pages on your blog, whether this is a resource page or a "shop my look" page.
Something as simple as an affiliate link to your hosting provider can bring in you regular money.
3) Is affiliate marketing, in your opinion, something you can utilize at any point in your blogging career, or do you need to have a certain amount of traffic or devoted readership as a baseline?
Obviously if your blog is well developed and has higher readership, you could make better sales, but this isn't to say you can't utilise it from day one.
Absolutely, I think the quicker you start putting in the ground work, the quicker you'll see results. I could have utilised affiliate marketing long before I started to see big results. It means you won't have to go back through your posts and update them, because you've already built a foundation.
Obviously having a large following can be helpful, but if you don't know how to market your affiliate links, it really isn't going to do anything for you.
As for traffic, you can have high traffic diverted from social platforms, but unless you can get someone to sign up to your mailing list or return to you site, I don't think you'll be making mass sales. As they say, on average, someone needs to see the marketing of something 7 times before they purchase.
4) Generally speaking, what has converted the best for you with affiliate marketing? Has it been dedicated articles, using a newsletter, buy now prompts etc.? We'd love to hear more about your approach.
At the beginning of the year, a lot of my blog traffic came directly from Pinterest. I was seeing large volumes of users buy directly from the post they were seeing via pins or through my resource page. Since I've stopped using Pinterest as much, a large amount of my sales come from posts that do well organically, or through my mailing list. So mainly integrated links in posts, and suggested purchases by my comment section.
My main approach is to be as well rounded as possible, I've been working on growing my mailing list, socials and organic views one by one so they all bring me the best results possible, and to get the best conversion rate I possibly can!
5) What does success look like for you in terms of affiliate marketing? Can you talk about what stats you're tracking to show success beyond just income? For example, are you particularly focused on a good conversion rate, or what are you looking for?
Conversion rate is a big one for me, for the size of my following and monthly views, my conversion rate could be much higher. I'm still learning, but I would love to see a 40%+ conversion rate one day. I'd also like to get much better at affiliate marketing via my mailing list, especially through my welcome sequence.
I'm hoping to be a beta for BoB which is being released very soon, it's a platform that can track your affiliate sales over multiple platforms, and suggest new keywords to help you rank better for the post. It has a ton of handy uses which will change up affiliate marketing for me.
6) Obviously, there are plenty of networks for bloggers and content creators to join in terms of affiliate marketing. Are there any that you personally appreciate? Also, have you ever done any direct affiliates with brands or products, and is that something you'd recommend?
When it comes to platforms my best results come from Gumroad and RewardStyle. These are niche specific to my blog and its strengths. I've also seen really good results from Awin.
Before my blog became more lifestyle focused, I used to work on a lot of beauty posts, and therefore was a part of a fair few makeup affiliate programs via the relevant companies.
7) If I'm not mistaken, in a recent income report, you noted over six thousand pounds in affiliate sales in a month, which means you've got a few things figured out, to say the least. What are three tips that you think every blogger who is getting into affiliate marketing needs to know?
Three tips that have really helped me:
Staying authentic to your audience
Only advertising products you generally use
Don't compare yourself to any other bloggers who use affiliate marketing
Staying authentic to your audience is so important in any aspect of blogging, but particularly when you're selling something. This is why I also think it's a good tip to only advertise things you actually use, as your experience will come in handy with making affiliate sales.
I know this isn't achievable for all niches but I personally don't advertise things I don't use.
If you start comparing your journey to someone else's it can be really miserable, focus on yourself and what you're doing.
8) Where, in your opinion, is affiliate marketing heading? Do you feel that this is something that's only going to grow larger? We'd love to hear your thoughts.
I think affiliate marketing will continue to grow, maybe monumentally as more people head online to buy. I've seen affiliate marketing work really well for small businesses too, when marketed well by influencers. I personally see it being a much bigger industry!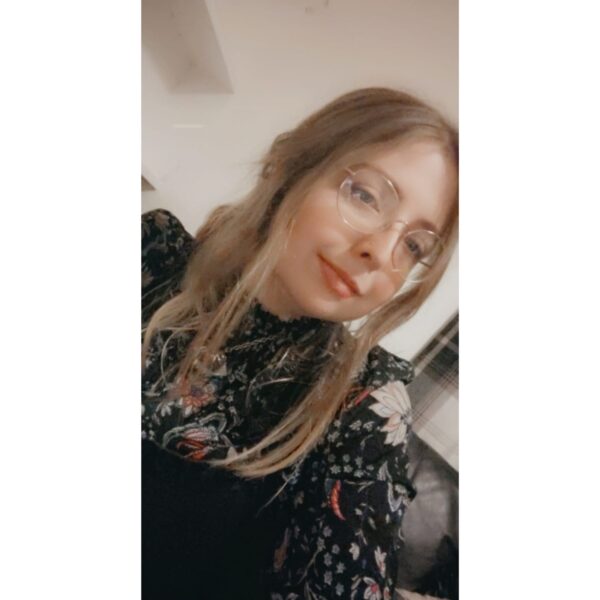 We want to thank Kayleigh for sharing her time and expertise as it relates to affiliate marketing in blogging. There's plenty of great advice here that we hope our readers and subscribers will use as a springboard in terms of motivation for incorporating affiliate marketing into their content strategy.
What is your favorite affiliate marketing tactic? Comment below to share!
Join This Week in Blogging Today
Join This Week in Blogging to receive our newsletter with blogging news, expert tips and advice, product reviews, giveaways, and more. New editions each Tuesday!
Can't wait til Tuesday? Check out our Latest Edition here!
Upgrade Your Blog to Improve Performance
Check out more of our favorite blogging products and services we use to run our sites at the previous link!
Looking to Monetize Your Site?
Check out programmatic ad networks like the following:
AdSense: Entry-level ad network that accepts low trafficked sites- we have had ad rates from $1-$3 RPM on average.
Monumetric: Mid-tier ad network (> 10k monthly page views required) with slightly better rates- we've had $6-$12 RPM on average.
Mediavine: High-end ad network (> 50k monthly sessions required) with some of the best rates out there- we've had rates from $25-$50 RPM on average.
For a full breakdown of ad network entry requirements, click here!
How to Build a Better Blog
Looking for advice on how to improve your blog? We've got a number of articles around site optimization, SEO, and more that you may find valuable. Check out some of the following!