Published by Chris. Last Updated on December 14, 2020.
Disclaimer: This Week in Blogging uses demographic data, email opt-ins, and affiliate links to operate this site. Please review our Terms and Conditions and Privacy Policy.
A lot of the time in the blogging world, opportunity doesn't present itself on a platter, and that means you need to understand how to effectively market yourself. Perhaps the most obvious way that we seek out opportunity is through pitching. In short, "pitching" is the practice of reaching out to new potential clients or partners to showcase why you'd ideal to work with.
It could be because you've got a stranglehold on their niche, or because of your access to a strong community that heeds your advice, your proven professionalism, or any number of things. That, ultimately, is for you to know and convey in your pitch.
Pitching, as you probably already know, is more an art than a science, so it's always worthwhile to see how other people approach it. And that's why today we've got an expert who knows a thing or two about pitching. Don't forget, by the way, that we feature an expert every week on everything from SEO to affiliate marketing, YouTube to Patreon. But today, of course, it's all things pitching, so we'll go ahead and introduce our expert!
Lavina is an Analyst, Entrepreneur and the founder of ContinentHop.com which strives to inspire professionals to invest in immersive travel and make the most of their limited holidays while ensuring they get to explore the world no matter how short the duration. In addition to being a content creator, she is also a freelance writer, photographer and mentor to numerous women, helping them to start working remotely while working full-time. 
To empower women she met on her travels, she set up untraditionalhumans.com, a space for South Asian women to share their stories about breaking free from norms and to inspire others to never give up. 
She's also been to 52 countries across 5 continents, while working full-time. She has been nominated for various awards including one by Saveur magazine for her expertise in food, culture and travel, and has worked with numerous brands like Intrepid Travel, Skyscanner, and TripAdvisor to help them get the most from their marketing campaigns. She's also been featured by Lonely Planet and the Times of India to name a few.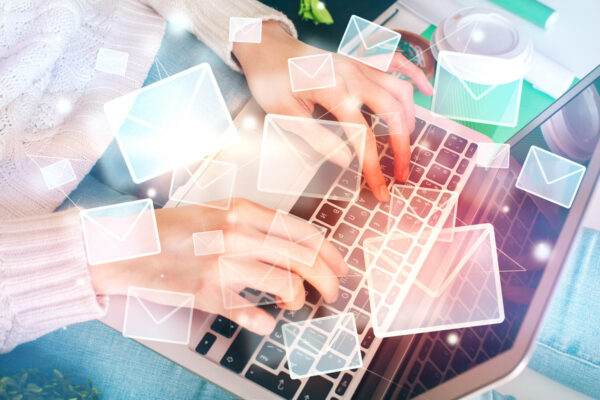 1) I'd love to start by asking about how you feel branding ties into pitching. When you're pitching potential partners and clients, how important is it to have a strong media kit, portfolio page/site, or "work with me page" to showcase what you can do for them? How do you approach this?
Branding is very important to pitching and I can't stress enough about this! While people do remember the work you do, people tend to remember visuals and other people better, so when it comes to branding it isn't just about your site, but how you come across as well.
Having colors that convey what you stand for i.e. fun/professional/calm are very important and evoke those corresponding feelings when someone visits your website.
These then need to be reflected on your media kit as well so that the viewer/brand can instantly recognize you from your materials, which are not just restricted to your media kit but also proposals/case studies and reports!
Ensure what you stand for is reflected in your messaging and the campaigns you work on, and then showcase this on your 'Press' or 'Work with me' page. Display how you made sure the tranquility of a place was put forth in your deliverables (if that's what your niche is, for example), and when putting proposals together, make sure you look at angles to cover this.
2) Can all bloggers pitch for opportunities, or do you need to be at a certain level? 
I absolutely believe all bloggers can, it just depends on what the brand is, and what you are looking to get out of the collaboration. A lot of bloggers start by first working on a comped basis to build a portfolio, not just to learn but also to see how they can provide value to a brand.
As they progress, it then turns to paid collaborations.
3) What does pitching look like in practice? Do you have a template that you've created to reach out to people, or a set amount of time that you're putting aside each week to plant seeds for new opportunities?
For me, pitching has been ad-hoc, as it depends on whether I have a unique idea that I believe will bring value to a brand via Continent Hop or when I take time off work to travel.
However, there are bloggers for whom pitching is integral, as it's one of their main income streams and, as such, it is important to put some time aside every week to do the same.
Pitching has always worked for me when it's personalised and hence it's very important to do research on the brand you're planning to work with, so pitching takes time.
You can put templates together to help with introductions, but the pitches that work best are ones that provide a solution in brief.
4) In your pitches, how much do you focus on numbers and stats? If you were pitching a brand, let's say, would you include numbers from previous campaigns, or are you highlighting numbers associated with your site's traffic or social reach?
Stats are important especially when it's cold-pitching and if you aren't aware how the brand is looking to work with you, it's important to include both: previous stats and your current stats, too.
This helps give them an idea on how you bring value via your collaborations. Your stats may or may not be important as this depends on how they plan on working together.
If they're looking for photography your stats won't matter. This can only be ascertained when you've sent the pitch.
5) How do you communicate the story of your brand in your pitches? How personal should bloggers get?
It's best to keep the pitch short and crisp, but to ensure it covers what you stand for, what your niche is, and what your collaborations focus on.
The best way to do so is by ensuring your introduction and past collabs cover the messaging you need to highlight and it is relevant to the idea you're pitching to the brand as well.
6) Where should bloggers and content creators be looking to establish potential pitching opportunities? Are there any hubs for posted opportunities online in Facebook groups etc., or is more about attending virtual events or conferences and then following up with people?
Conferences have worked best for me as people like putting a face to a brand. There's many in Europe and the U.S that are conducted annually and they're a lot of fun to network and learn.
Due to Covid, most of them have opted for virtual conferences which actually makes them even more accessible.
Other than that, there are Facebook groups like EWE press trips you can join as well.
7) When it comes to pitching, what are a few common mistakes that you see over and over again from bloggers and content creators? How can they fix them?
One of the most common ones is telling a brand 'they need to work with you'. No, they don't and they won't unless they are sure you provide value. Learn to be humble and convey how you bring value in other ways.
Another common one is not having the latest copy of your media kit attached. Make sure you update your media kit periodically with the latest stats and figures.
8) Many content creators and bloggers are nervous when it comes to pitching because of the looming threat of rejection. How do you deal with and overcome the fear of rejection when it comes to pitching?
Pitching is like applying to a job on a smaller scale.
On average, about ⅔ pitches out of 20 will get a response if you're cold pitching.
You need to keep in mind that popular brands receive more than 20-50 pitches a day, and they can't get back to all of them.
Hence always keep in mind that you may not hear back, but it isn't necessarily because they don't want to work with you. It may be that the timing/idea isn't right at that point of time.
In which case, follow-up, and if you don't hear back pitch again with something new in a few months.
9) What will pitching look like in 2021, and what final tips do you have for bloggers and content creators as we head towards a new year?
Based on this year, I've seen a lot of DMO's turn to virtual campaigns, which I believe is something we may see a lot of. Brands will also tend to opt for long term collaborations.
Now, more than ever we need to step back and reassess to see how we can provide value to both readers and brands and why they should invest in us.
Rather than pitching in bulk, try to think of scenarios you can provide a solution for and stress on why it's unique. Things will get better again and this includes an increase in collaborations as well.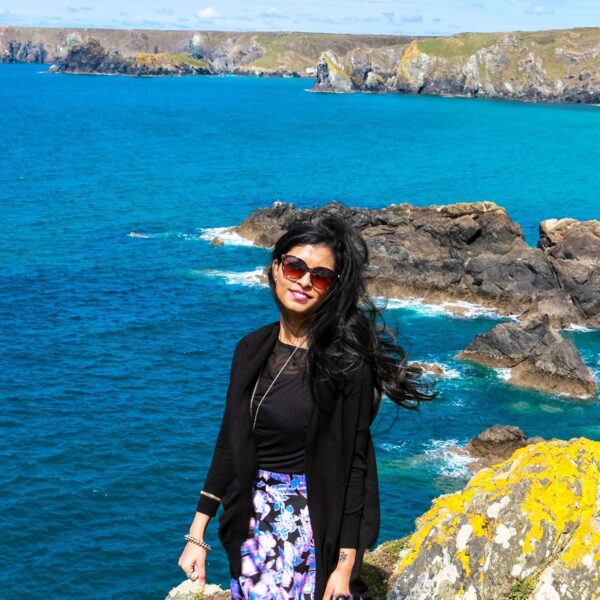 We want to thank Lavina for joining us for our next instalment in the This Week in Blogging Interview Series. We hope that you'll be able to use some of her pitching tips to further for blog and brand goals, and wish you all the best in doing so.
Do you have a favorite pitching tip? Comment below to share!
Join This Week in Blogging Today
Join This Week in Blogging to receive our newsletter with blogging news, expert tips and advice, product reviews, giveaways, and more. New editions each Tuesday!
Can't wait til Tuesday? Check out our Latest Edition here!
Upgrade Your Blog to Improve Performance
Check out more of our favorite blogging products and services we use to run our sites at the previous link!
Looking to Monetize Your Site?
Check out programmatic ad networks like the following:
AdSense: Entry-level ad network that accepts low trafficked sites- we have had ad rates from $1-$3 RPM on average.
Monumetric: Mid-tier ad network (> 10k monthly page views required) with slightly better rates- we've had $6-$12 RPM on average.
Mediavine: High-end ad network (> 50k monthly sessions required) with some of the best rates out there- we've had rates from $25-$50 RPM on average.
For a full breakdown of ad network entry requirements, click here!
How to Build a Better Blog
Looking for advice on how to improve your blog? We've got a number of articles around site optimization, SEO, and more that you may find valuable. Check out some of the following!