Last Updated on February 20, 2023 by Chris
Disclaimer: This Week in Blogging uses demographic data, email opt-ins, and affiliate links to operate this site. Please review our Terms and Conditions and Privacy Policy.
There's some big moves to be noted by Twitter that could have some big time implications. Twitter has traditionally been thought of as the platform where you share your thoughts, but don't necessarily pad your wallet.
Well, based on some new initiatives, all that may change, and those who have stuck by Twitter through thick and thin stand to benefit. Who knows, maybe folks from other social media platforms will even look Twitter's way.

Can Twitter Actually be Monetized?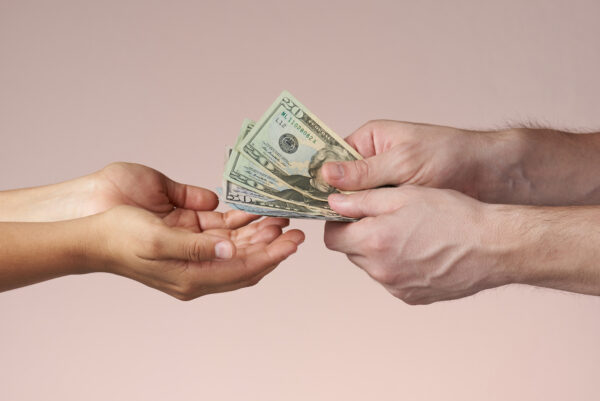 By this point, longtime readers of TWIB will know that we try to follow the news and stories that could have real monetary implications for our subscribers.
What Twitter has been up to behind the scenes screams future opportunity to us, so let us take a moment to share what you need to know.
The Money is Coming
Twitter is now officially testing a "Tip Jar" feature which, as you might guess, will open the door for people to send money to their favourite accounts.
So far, they've only extended this feature to limited group of people that primarily include journalists, creators and influencers (we're still waiting for our invite), experts and non-profits. You can see the Tip Jar icon next to the follow button on those pages that are eligible.
As Twitter said in their blog post to announce this, "the services you can add today include Bandcamp, Cash App, Patreon, PayPal and Venmo. Twitter takes no cut. On Android, tips can also be sent within Spaces."
There stance on taking no cut is a bold one, and may have people flocking onto the platform.
Not that long ago, Twitter also announced "Super Follows,"which would allow creators to charge their followers for extra content. Apparently, this charge can apply to extra tweets, access to a community group, subscription to a newsletter and more. To us it seems kind of like a Patreon/Substack Frankenstein, so we'll see how it unfolds on the platform.
You might be wondering how you could charge for "a communty group" when there are currently no groups on the platform. Well, in the same breath as that announcement, Twitter also announced its intention to establish "communities," which, on the surface, look like they'd be mimicking Facebook Groups.
How Does Twitter Plan to Make This Happen?
We're all playing the speculation game right now, but there's no doubt that Twitter has their eye on making this happen ASAP and bringing dollars to the platform, both from and for its users.
Twitter Inc. just purchased Scroll which is an ad-free news reader which is a clear indication that they're serious about creators being able to offer unique subscriptions, and that they're betting big on the subscription model.
This comes shortly after Twitter purchased Revue, a service that, according to Twitter, "makes it free and easy for anyone to start and publish editorial newsletters."

Finally, perhaps the biggest news is of "Twitter Blue." Essentially, it'll be a subscription service which will allow users to use a new function called "Collections," and finally will give people access to the undo tweet feature.
"Collections" apparently enable people to save and organize their favourite tweets to find them later. And this much sough after undo tweet feature apparently will function much like undo send does on Gmail.
If that's successful, then Twitter would all of a sudden have access to a major recurring revenue source, which could mean that the sky is the limit.
For now, all of this is in beta mode, but we wanted to keep you in the know so that you're sharpening your pickaxe with the understanding that a little gold might be right around the corner.
Join This Week in Blogging Today
Join This Week in Blogging to receive our newsletter with blogging news, expert tips and advice, product reviews, giveaways, and more. New editions each Tuesday!
Can't wait til Tuesday? Check out our Latest Edition here!
Upgrade Your Blog to Improve Performance
Check out more of our favorite blogging products and services we use to run our sites at the previous link!
Looking to Monetize Your Site?
Check out programmatic ad networks like the following:
AdSense: Entry-level ad network that accepts low trafficked sites- we have had ad rates from $1-$3 RPM on average.
Monumetric: Mid-tier ad network (> 10k monthly page views required) with slightly better rates- we've had $6-$12 RPM on average.
Mediavine: High-end ad network (> 50k monthly sessions required) with some of the best rates out there- we've had rates from $25-$50 RPM on average.
For a full breakdown of ad network entry requirements, click here!
How to Build a Better Blog
Looking for advice on how to improve your blog? We've got a number of articles around site optimization, SEO, and more that you may find valuable. Check out some of the following!