Last Updated on February 20, 2023 by Chris
Disclaimer: This Week in Blogging uses demographic data, email opt-ins, and affiliate links to operate this site. Please review our Terms and Conditions and Privacy Policy.
Recently, we came across an incredibly timely report on social media use in 2021 filled with useful gems. As much as possible, we try to have our finger on the pulse of what's going on in the content creation world, and that very much means social media.
The report gave some hard and fast facts to some feelings that we already had. For the sake of ease, we combed the report (linked below) for you and distilled what you as a content creator need to know right now.
The Raw Data on Social Media Trends in 2021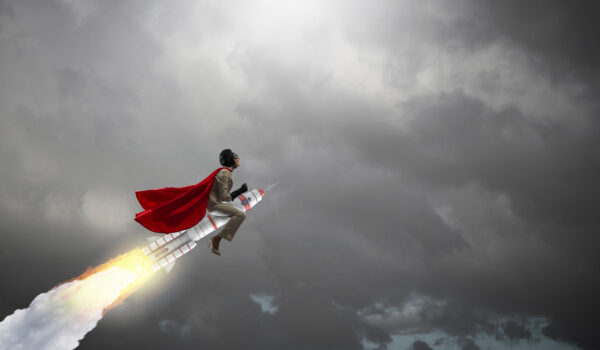 The Internet and Technology wing of the Pew Research Institute released a comprehensive report on social media use in 2021.
At This Week in Blogging, we regularly keep tabs on the comings and goings of social (since it's rare that any blogger only runs a blog these days), but this report in particular is especially worth mentioning since it contains ample insight that bloggers and content creators can potentially take action on, or could conceivably guide future business decisions. 

The study was focused on America, in particular, it should be noted. However, it's applicable to any creators that are creating anywhere, since social media trends are very much ubiquitous.
So What Does Social Media Look Like Right Now?
We'll hit you with some digestible bullets here.
About 70% of Americans say they use social media. That number has remained roughly constant over the past 5 years.
YouTube and Facebook are at the head of the pack as far use is concerned. 81% of Americans say they use YouTube, and 69% say they use Facebook.
We were all right about social platforms feeling stagnant. According to the survey, only Reddit and YouTube have seen any significant growth since 2019. However, TikTok was not included in that particular survey, so that should be noted because you could easily argue that TikTok is the social darling of the last year or so.
A surprise from the results is that nearly 15% of Americans surveyed said they use Nextdoor, a neighbourhood focused social media app.
Instagram, Snapchat, and TikTok are, unsurprisingly, the go-to networks for young adults. 71% of folks 18-29 said they use Instagram, 65% for Snapchat, and about 55% for TikTok.
The data suggests that YouTube has grown the most since the last survey, and there's nothing to suggest it won't grow more. At 

this

 point, to us it almost seems silly to include it among "social networks" since it's really a beast unto itself nowadays.
The widest "age gap" belongs to Snapchat. 65% of people in the 18-29 bracket use 

this

 social platform, but just 2% of folks over 65.
Pinterest showed the largest gender gap, with significantly more women using the platform than men.
In terms of frequency, the study suggests that the social networks with the most daily recurring visits are Facebook, Snapchat, and Instagram. In fact, nearly 50% of people surveyed said they visited Facebook "several times a day."
It's easy to speculate on trends in social, but it's powerful to have real data to work with. We hope you found a nugget or two of insight in our summary of the findings.
Join This Week in Blogging Today
Join This Week in Blogging to receive our newsletter with blogging news, expert tips and advice, product reviews, giveaways, and more. New editions each Tuesday!
Can't wait til Tuesday? Check out our Latest Edition here!
Upgrade Your Blog to Improve Performance
Check out more of our favorite blogging products and services we use to run our sites at the previous link!
Looking to Monetize Your Site?
Check out programmatic ad networks like the following:
AdSense: Entry-level ad network that accepts low trafficked sites- we have had ad rates from $1-$3 RPM on average.
Monumetric: Mid-tier ad network (> 10k monthly page views required) with slightly better rates- we've had $6-$12 RPM on average.
Mediavine: High-end ad network (> 50k monthly sessions required) with some of the best rates out there- we've had rates from $25-$50 RPM on average.
For a full breakdown of ad network entry requirements, click here!
How to Build a Better Blog
Looking for advice on how to improve your blog? We've got a number of articles around site optimization, SEO, and more that you may find valuable. Check out some of the following!