Published by Jeremy. Last Updated on April 16, 2022.
Disclaimer: This Week in Blogging uses demographic data, email opt-ins, and affiliate links to operate this site. Please review our Terms and Conditions and Privacy Policy.
Welcome to the third entry into our niche product site case study series.
In this case study, we are tracking the performance of niche product sites that I created between 2020 and 2022, what is working, what is not, income and traffic changes, and lessons learned along the way.
The first site we will look at is The Grape Pursuit, a wine blog I started in early 2020. The second site is Hipster Homesteaders, a home & garden plus food & beverage blog we started in late 2021 (where we merged two lagging product sites, a coffee blog and a sous vide blog, into a broader umbrella branding to allow for more content to be produced with other topics).
So, how are they performing? Let's check it out!
The Grape Pursuit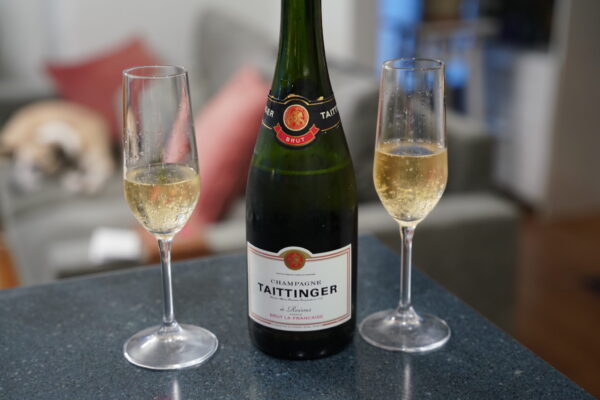 As mentioned in previous updates, The Grape Pursuit is a wine blog that chronicles our quest to try every grape variety in the world (we are now up to about 250 of ~1,400). We are using this blog as a means to increase our expertise in wine (via taking WSET classes– I'm presently halfway done with the two-year WSET Diploma) and to sell wine-related products like glassware, decanters, and of course, bottles of wine.
Since founding the site in early 2020, we've treated this one like a conventional blog- running social media updates several times a week, trying to publish 1-2 articles weekly, and rolling with conventional best practices.
As of publishing this article, we have 2,200 followers on Instagram and 660 fans on Facebook. Our growth over the last six months was fairly stagnant, but thanks to the new bulk invite tool on Facebook we've seen a +10% growth on that page in the last month alone. As such, I am starting to put more money into advertising there moving forward.
In our last update, we reported receiving between 100-200 page views per day with an average of around 3,500 page views per month. Now, we're receiving 150-250 page views per day with an average of around 5,000 page views per month. In April 2022, the month we are publishing this update, we are on track to hit 6,500 page views- our best month yet and hopefully an 85% increase from our average six months ago.
Presently, 75% of our traffic is from Google, 17% is Direct, and 2% is from Social. Like our previous update, we're seeing more and more hits to our general guides (either wine region guides or broad wine topics) over our specific wine reviews. That being said, we're finding specific wines having somewhat regular traffic coming about too (to no one's surprise- they're ones with name recognition). In either case, keyword research is going a long way here as anticipated.
So far, we've made $256 on the site to date which is an increase of $123 from our last update. Much like before, we've seen a mix of product sales from Amazon as well as another order from Wine.com. And, much like in our previous update, we're also starting to get somewhat regular inquiries in sample reviews as well and one review is getting fairly solid traffic due to being a brand rising in popularity- win!
Overall, The Grape Pursuit feels more like it is staying the course. We've seen about a 50% increase in traffic over the last six months, more from Google in particular, and a steady climb in income as well. Here we will be keeping the current course but possibly increasing our Facebook advertising to start getting more fans and, hopefully, more organic traffic out of the page. But hey, so far we've made enough money for a case of wine and we're happy with that!
Hipster Homesteaders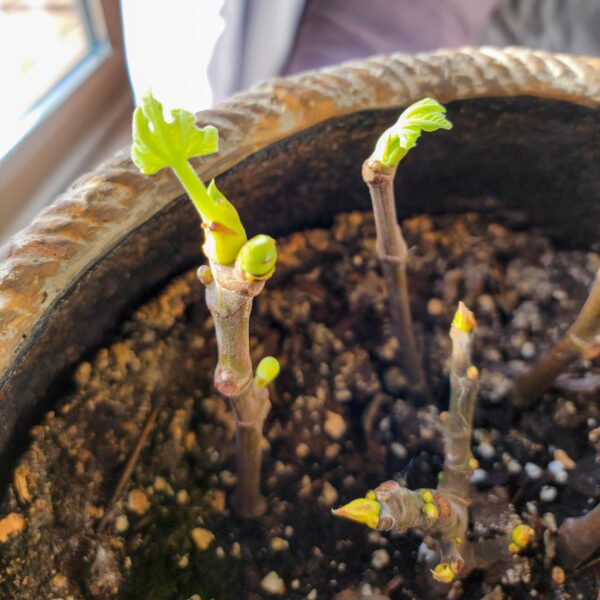 At the end of our last case study, we mentioned how we were going to combine our coffee and sous vide niche sites into a new blog with broader branding. The original goal was to see if 20-page standalone sites still worked, and, well, we weren't encouraged by what we found. We were then left with the problem of what to do in niches where we weren't intending to produce content in regular intervals.
Enter Hipster Homesteaders. This site was designed purely to broaden our scope into something that we could update regularly with more themed silos. It is operated like a conventional blog and follows all of our weird home interests be it in the kitchen (roasting coffee, making bread, fermenting weird things) to in the garden (growing fruit trees, beekeeping, container gardening), and other home activities as well (minimizing household waste, eventually going off the grid, etc) all with the singular goal of promoting affiliate products.
As you can imagine all of the products we use in these activities (expensive products, mind you), it is easy to see how we can recommend items that exceed several hundred if not several thousand dollars per sale. A good example here is when we got motorized curtains for our bedroom, a purchase that set us back a cool four figures and would make roughly $50 a sale if we ever converted an order (we haven't yet).
Unlike The Grape Pursuit, this project is still slower-moving until we get into the summer gardening season (when I will also be installing beehives on our property, too). Instead of publishing articles weekly, we try and hit 1-2 articles per month for the time being, but we will be ramping it up to 1-2 per week later on. Really, we just wanted the domain live and building backlinks as fast as possible despite being slower on our posting schedule. We do post on social media a bit more regularly at about 3-5 days per week, though.
As of publishing this article, we have 150 likes on Facebook and 300 followers on Instagram since launching in November. Much like the wine blog, we saw our Facebook likes double after the bulk invite tool rolled out so we are likely going to be focusing our advertising efforts there for the same reason. That being said, I will continue to advertise a bit on Instagram just to get a base follower count up there as well.
Previously, our individual coffee and sous vide sites were lucky to get five page views a day. So, when we merged them onto the new domain, we started at about 10 page views a day on a good day. Now, with about 10 more articles (30 in total), we've been routinely hitting 20-30 page views a day- so about 500 page views per month.
Presently, 37% of our traffic is from Google, 22% from Social, and 20% Direct. Coincidentally, a recent article we published on how long it takes a sparkling water maker to pay itself off got picked up by Google Discover, and we've been seeing some days at 150 page views from that. We cannot say how long this will last, as the traffic ends as fast as it comes, but we could be flirting with 1,000 page views for April all the same- an encouraging sign that we made the right decision.
So far, we've made $25 on the site to date, which is an increase of about $23 from our last update. Most of these have come from affiliate sales from the original coffee and sous vide content, but we're also seeing some sales on new product recommendations as well. As such, it is giving us hope for much faster growth this summer once we start throwing out more appreciable product reviews like about our new composter, a rain barrel, beehives and associated equipment, and more.
We are really excited to see where the next six months take these projects. But for now, they seem to be on the right path for our goals!
For earlier entries into this series, check out case study update #1 and update #2.
Join This Week in Blogging Today
Join This Week in Blogging to receive our newsletter with blogging news, expert tips and advice, product reviews, giveaways, and more. New editions each Tuesday!
Can't wait til Tuesday? Check out our Latest Edition here!
Upgrade Your Blog to Improve Performance
Check out more of our favorite blogging products and services we use to run our sites at the previous link!
Looking to Monetize Your Site?
Check out programmatic ad networks like the following:
AdSense: Entry-level ad network that accepts low trafficked sites- we have had ad rates from $1-$3 RPM on average.
Monumetric: Mid-tier ad network (> 10k monthly page views required) with slightly better rates- we've had $6-$12 RPM on average.
Mediavine: High-end ad network (> 50k monthly sessions required) with some of the best rates out there- we've had rates from $25-$50 RPM on average.
For a full breakdown of ad network entry requirements, click here!
How to Build a Better Blog
Looking for advice on how to improve your blog? We've got a number of articles around site optimization, SEO, and more that you may find valuable. Check out some of the following!