Published by Chris. Last Updated on April 8, 2022.
Disclaimer: This Week in Blogging uses demographic data, email opt-ins, and affiliate links to operate this site. Please review our Terms and Conditions and Privacy Policy.
We like to see creators getting their due when it comes to the content they create.
But apparently not quite as much as the creators of FYPM (F*** You Pay Me), a service which calls itself the "glassdoor for influencers."

F*** You, Pay Me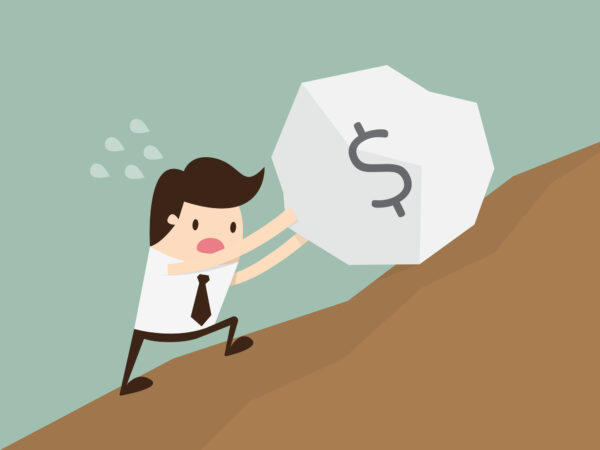 FYPM's Instagram account cuts straight to the chase in their bio – "Your bank would never accept "exposure" as payment. Neither should you."
The idea was born six years ago when Lindsay Lee Lugrin, a social media creator, teamed up with Marc Jacobs on a campaign that paid her a thousand bucks. She was thrilled…until she saw herself in ads and billboards across the country and realized she'd been royally ripped off.
She started speaking to other creators and realized pay disparities were the norm (especially as it relates to race and gender). So, she teamed up with a former Facebook data scientist and founded FYPM.
How Exactly Does FYPM Work?
For starters, we should just acknowledge where the name comes from. Fans of the film Goodfellas will already be well aware, but essentially a character in the movie, Paulie, meets any excuse with "F*** you, pay me."
It's a name that gets your attention, and that's the point. A recent New York Times article certainly recognized that when titling their piece, "The App With the Unprintable Name that Wants to Give Power to Creators."
To sign up for FYPM you need to:

verify that you're a creator (or a creator's agent)
authentically create an account that represents your brand
and agree to contribute 1  anonymous review 
So far, FYPM has over two thousand reviews. They give a brief overview of which brands have been featured in those reviews over on this landing page. So far, reviews have been written on over 1300 brands, which is not insignificant, and one can only expect that the number will only increase exponentially.
Of course, freelancers at large have been contending with issues around fair payment for quite sometime. They've organized in their own ways, but the underlying current is the same – the more that's shared, the better is suits the freelancer/creator.
For any This Week in Blogging readers that are also freelancer writers, you might like Scott Carney's freelance rate Google Sheet which has rates for over 215 different publications.
This whole idea is also part of the reason we run weekly threads in our Facebook group, with the understanding that the more we can feel share about our own journey, the better it'll enable everyone on their journey.
If you have a sizeable public brand on social and you're dealing a lot with sponsored campaigns, it may be worth going down the FYPM rabbit hole and ensuring that you're getting what you deserve.
If you do end up making some bank, feel free to send us some champagne, and we promise we'll celebrate in your honour.
Join This Week in Blogging Today
Join This Week in Blogging to receive our newsletter with blogging news, expert tips and advice, product reviews, giveaways, and more. New editions each Tuesday!
Can't wait til Tuesday? Check out our Latest Edition here!
Upgrade Your Blog to Improve Performance
Check out more of our favorite blogging products and services we use to run our sites at the previous link!
Looking to Monetize Your Site?
Check out programmatic ad networks like the following:
AdSense: Entry-level ad network that accepts low trafficked sites- we have had ad rates from $1-$3 RPM on average.
Monumetric: Mid-tier ad network (> 10k monthly page views required) with slightly better rates- we've had $6-$12 RPM on average.
Mediavine: High-end ad network (> 50k monthly sessions required) with some of the best rates out there- we've had rates from $25-$50 RPM on average.
For a full breakdown of ad network entry requirements, click here!
How to Build a Better Blog
Looking for advice on how to improve your blog? We've got a number of articles around site optimization, SEO, and more that you may find valuable. Check out some of the following!