Last Updated on August 31, 2020 by Chris
Disclaimer: This Week in Blogging uses demographic data, email opt-ins, and affiliate links to operate this site. Please review our Terms and Conditions and Privacy Policy.
Our interviews have featured a lot of folks from the blogging side of things lately, and so we wanted to turn the tables a little and chat with someone from the brand side. That being said, it'd be a mistake to paint our guest today, Bex Shapiro, with too narrow a brush.
She's currently working for a company/brand, it's true, but she has a wealth of knowledge when it comes to content creation, including an impressive freelance writing repertoire. The other reason it'd be a mistake to simply note that Bex is "from a brand" and plainly leave it at that is because we know few people who are involved with so many different things, while simultaneously pulling it all off so seamlessly.
Bex is a force to be reckoned with in the best possible way, and if we had to place a bet on her likelihood of continued success moving forward, we'd be all in. She's basically a modern day renaissance woman.
With that said, we'll formally welcome Bex, and step back from the flattery for a moment to objectively let you know why she's someone to listen to when it comes to the topic of how content creators and bloggers can think about working with brands.
Bex Shapiro is the Senior Editorial Manager at Intrepid Travel, the world's largest adventure travel company and industry leader in responsible tourism. In this role she partners with content creators aligned with Intrepid's passion for travel as a force for good. When she's not managing blog and social content at work, the Vancouver-based Brit dabbles in communications consultancy, public speaking, and freelance writing. She has been published in The Guardian, VICE, ELLE, and The Huffington Post and is currently undertaking climate activism training through The Climate Reality Project.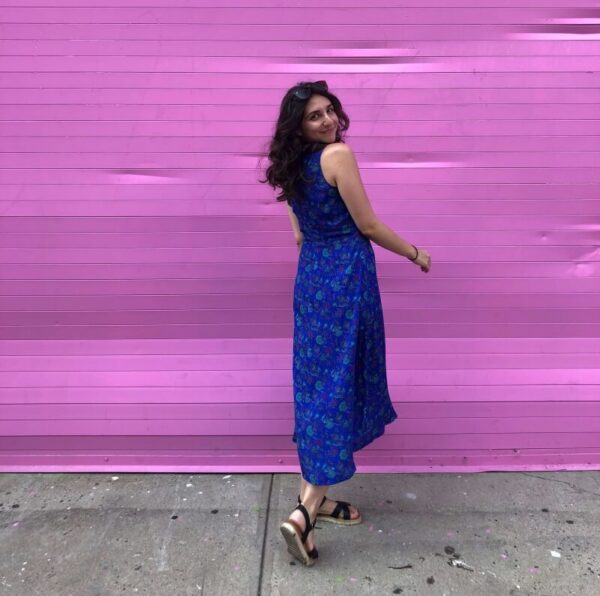 1. Firstly, thanks so much for taking the time to catch up with This Week in Blogging. We sincerely appreciate being able to showcase a brand perspective, as well as your voice. For starters, we'd love to know in what capacity you've worked with bloggers and content creators in the past, and what impact that's had for Intrepid Travel? 
I'm so excited to be here – thanks for having me!
As someone who has spent the last 3+ years working on creator partnerships at Intrepid Travel, I think the work you're doing to educate and unite the blogging community is so valuable!
Creators form the backbone of much of our brand storytelling here at Intrepid, and so there's a bunch of different ways I work with them – the main ones being on blog and social content, affiliate partnerships, content shoots and co-branded tours. We now have a network of 50+ bloggers, influencers, photographers and writers across the globe. What has been really special is how many have become long-term brand advocates and friends, amplifying our advocacy for a more ethical travel industry (as well as joining our small group adventures around the world, of course!)
Since we opt for partnerships with creators who value sustainability and inclusivity as much as we do, we genuinely believe that the stories they tell and the content they create helps us break down barriers and use travel as a force for good, benefitting both people and planet.
2. When you've looked to partner with a blogger or content creator previously, what have you looked for in their brand? Are there any things that seal the deal for you, or are there any red flags that would be a deal breaker? 
Value alignment is always the most critical factor in assessing the suitability of partnerships – and so tailored outreach stressing how our values intersect is something I always look for.
I tend to focus minimal amounts on vanity metrics like follower counts and honestly only give a cursory glance to polished media kits or blog bio pages.
As a company we're more focused on the creators' personalities and passions – and you get a much better idea of them if you take a look at their most recent Instagram Stories or Tweets.
Did they publicly support Black Lives Matter? Did they mark Earth Day or Plastic Free July?
I'll also always look at the comments on their Instagram posts, which tend to be very telling in terms of authenticity and relatability. (Shout-out to @hey_ciara, @hannahlogan21, @dangerousbiz, and @fromannettewithlove for building such engaged communities while always keeping it real!).
In terms of red flags, it's pretty clear when a creator is only getting engagement from fellow creators on social, and similarly when their blog content is all written for SEO.
Humanity wins every time for us!
3. Your reputation is as someone who absolutely excels at relationship building. I would love to know what, in your opinion, is the foundation of a fruitful relationship between a blogger, influencer or content creator and a brand such as yours? 
I'm blushing! Right back atcha.
The things that are important for brand/ creator relationship building are simple: be yourself, do your research and get super involved.
Be yourself – the value alignment will either shine through or it won't and either way it'll tell you if your outreach has partnership potential.
Do your research – on both product and existing content, so you know what value you can add (in related news: brands and creators should always follow each other on social media and subscribe to each other's email newsletters!).
And get super involved – one-off partnerships rarely have an ROI that makes sense for either party. If you can show genuine care and find ways to go above and beyond for each other, chances are the partnership will be long-lasting. For me, part of being super involved is committing to community. I do all I can to support the creators I partner with, as well as the wider industry, and I hope for the same in return. As with everything in life, you get out what you put in.
4. Something that both you and Intrepid prioritize is the importance of "responsible storytelling." Can you speak to what that looks like on your end, and perhaps touch upon how bloggers can aim to be responsible storytellers? 
For us, responsible storytelling goes hand in hand with our mission of being the best travel company for the world. Just as our trips support local businesses and amplify local perspectives, so too should our content.
From a storytelling perspective, this means commissioning inclusive content from a diverse range of perspectives. It means passing the mic and profiling locals and those in-destination instead of speaking for them through an 'othering' lens. It means doing land acknowledgements at events we host and blogs we post. And it means keeping accessibility and sustainability front of mind in everything we do.
These are all practices that creators can integrate into their allyship. Other important examples include supporting BIPOC creators and turning down opportunities for press trips or panels that are all male or all white.
5. You wear many hats for Intrepid, but one of those hats is as an editor and curator of content. What do you think was the underlying thread of the articles that did really well for you? What could bloggers take away from that?
Yes, working with creators to share impactful stories is such a beautiful process. So satisfying to go from email chain to published piece!
What the best stories all tend to have in common is vulnerability and transformation. They make you feel an emotion. And they are relatable, even while being inspirational. Although I'm coming at this from a travel editorial angle, being able to distill an anecdote or experience into a wider lesson or message for humanity is an incredible skill. This Week in Blogging's own Christopher Mitchell did it super well in the much-shared "10 things I've learned from travelling to 75 countries".
And two other favourite blogs I've edited did so too: "Why the best travels of my life started after 50" and "here's why I always choose to travel solo".
(Intrepid's blog is intrepidtravel.com/adventures; feel free to check it out!)
6. If a blogger or content creator is looking to establish more partnerships with brands, where do you think they should start? 
Start by really getting to know the brand in question – not just on social, but also through recent press coverage, other creators who have worked with them, new product launches etc.
Find and follow relevant people who work there on LinkedIn or Twitter.
And craft an introductory message (3 paragraphs max!) that shows you've done your research and identifies how you can add value to the brand. Follow up as needed – keeping it friendly and personalised.
Also, start small. Competition will be less for smaller brands and the learning opportunities and flexibility on offer may be greater.
Ambassadorships are another great thing to look into; it doesn't make sense for creators to hustle hard for a one-off sponsored post on Instagram that won't lead to further opportunities.
7. Based on all of your experience partnering with writers, photographers, videographers and everything in between, what lessons have you learned about successful brand partnerships? 
There is really no one-size-fits-all approach.
Both parties should be open and creative in terms of how they explore partnership opportunities – in my experience, that always leads to the most fulfilling, multi-layered collaborations.
Both parties should also care about one another! I'm always more inclined to think of a specific creator for an opportunity if they support me as a human and support Intrepid as a brand – both online and offline.
Ultimately, focus on people. Build bonds and nurture connections in any partnership capacity and you can't go wrong. Because we're all moving through life seeking genuine connections. Partnerships are about finding them, and making magic.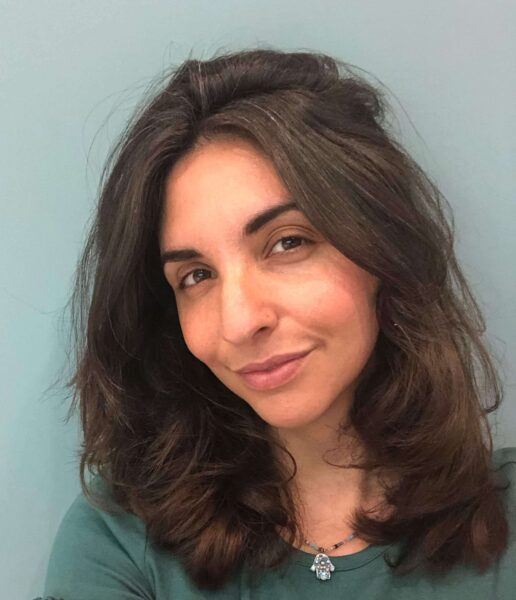 We want to thank Bex so much for taking time out of her busy schedule to share some knowledge with This Week in Blogging. We can only imagine that you've got a few takeaways from this, and we wish all our bloggers and readers good luck taking some of this information, and putting it into action!
What has been your best partnership experience with a brand? Comment below to share!
Join This Week in Blogging Today
Join This Week in Blogging to receive our newsletter with blogging news, expert tips and advice, product reviews, giveaways, and more. New editions each Tuesday!
Can't wait til Tuesday? Check out our Latest Edition here!
Upgrade Your Blog to Improve Performance
Check out more of our favorite blogging products and services we use to run our sites at the previous link!
Looking to Monetize Your Site?
Check out programmatic ad networks like the following:
AdSense: Entry-level ad network that accepts low trafficked sites- we have had ad rates from $1-$3 RPM on average.
Monumetric: Mid-tier ad network (> 10k monthly page views required) with slightly better rates- we've had $6-$12 RPM on average.
Mediavine: High-end ad network (> 50k monthly sessions required) with some of the best rates out there- we've had rates from $25-$50 RPM on average.
For a full breakdown of ad network entry requirements, click here!
How to Build a Better Blog
Looking for advice on how to improve your blog? We've got a number of articles around site optimization, SEO, and more that you may find valuable. Check out some of the following!