Published by Chris. Last Updated on August 24, 2020.
Disclaimer: This Week in Blogging uses demographic data, email opt-ins, and affiliate links to operate this site. Please review our Terms and Conditions and Privacy Policy.
It's a real pleasure to be joined today by the prolific Jen Ruiz, a blogger and author who has 4 books under her belt, but is aiming to have 20 or so books when all is said and done.
She's a shining example in the blogging industry of someone who understood exactly what her readership and the public at large was looking for, and then began to fill those needs. That may sound easy enough, but, as many bloggers will know, it can be all too easy to just do what we've always done, and stay in one comfortable lane.
And that's why it's good to have someone like Jen as an example. She decided to simply go for it in terms of self-publishing, and implicitly understood that she'd learn what she needed to on the fly. She's done exactly that, and that's why we're fortunate that she's taking the time to sit down with us and share some of that knowledge.
So what's Jen's story, anyhow?
Jen Ruiz is a lawyer turned travel blogger and author. In 2017, she set out to take 12 trips in 12 months while employed full-time before her 30th birthday. She ended up taking 20 trips, writing a book and stumbling on a new career path. Jen is a #1 Amazon bestseller and Readers' Favorite Award winner. She is also a TEDx speaker and has been featured by The Washington Post, Huffington Post and ABC News. Jen documents her adventures on her website, Jen on a Jet Plane, where she helps young professionals travel for less and experience more. You can find her across all social media at @jenonajetplane.
Alright, let's get to it.
1. If anyone knows your brand, they'll know you're an expert in a lot of different things, but today we'd love to pick your brain on the value of having a book attached to your brand. Can you first speak to when you knew that you were going to write a book, and perhaps what that process was like? 
I've always known I wanted to write a book but the topic of my first book surprised me. Instead of writing a travel memoir first like I thought I would, I ended up writing a book on how to find cheap flights because that was what people kept asking me about. 
I set out on a 12 trips in 12 months challenge while employed full-time as an attorney before my 30th birthday and one of the ways I was able to travel so much was by finding flight deals.
I had inadvertently been marketing the book for about a year to my followers every time I posted a new flight alert or mile redemption award. It was a topic I knew a lot about and felt confident I could fill a book with useful tips. It was also a natural next step as a blogger with existing articles on the subject. 
2. I'm curious, how did publishing your first book, The Affordable Flight Guide, change things for you?
The book became #1 Amazon bestseller in 8 categories and won a Readers' Favorite award so it was a proof of concept. I saw I could make money writing books and leverage my email list and following to reach the top of book ranking lists. 
Shortly after publishing my first book, I quit practicing law and decided to jump into remote work full-time. That year I gave my first TEDx talk, which I credit in large part to having author credentials.
3. If we're not mistaken, you've now written four books – congratulations, by the way! Can you walk fellow content creators through how your books went from an idea to a physical product? Any tips on writing, editing, how you scheduled your time, and what you've learned about self-publishing would be hugely appreciated. 
I'd say anywhere from 20k to 40k words is a good length for a nonfiction book. Refrain from wanting to dump everything you know into one book and break up your content into a series. The more books you have, the more your books sell themselves.
I would aim to write consistently and set a deadline. Announce your estimated release date to the world. Set a presale on Amazon so you have to submit the book by a certain date. Avoid the urge to self edit while writing, that will slow you down. Write as much as you can as freely as you can, then go back and refine. Dim your screen if you keep being tempted to reread and rewrite that last paragraph. 
You're never going to catch all the mistakes in your book so it helps to have beta readers and someone proofreading for grammar and spelling. You can hire people who do this on freelancer sites like Fiverr. Don't sweat if you do miss something though — editing on Amazon is as simple as uploading the revised Microsoft Word document and clicking "submit."
If you're going to invest in something, invest in a good book cover designer. I've had luck with the bidding process on 99 Designs. I do not recommend doing this yourself as a book cover has to be compelling enough to catch the attention of those scrolling the Kindle store, in thumbnail size to boot.
4. A quick look on Amazon will show clearly that readers have really connected with your books. What is it about your books, do you think, that resonates so strongly with people? 
My books were well researched, both in the content and the market. It is possible for anyone to reverse engineer their way to the top of Amazon rankings if they understand what the reader is looking for.
I base my books on the questions I get from others. I also look to see what questions other books have left unanswered and aim to fill in those gaps.
5. Writing a book is truly a feat, but it's only half the battle, since books don't sell themselves once they're written. What's your approach to marketing and selling your books?
Writing a book is just the beginning. So many people think their work is done after that but in reality you never stop marketing, and you should never stop writing. 80% of 6-figure authors have 20 books or more. 
Book marketing is crucial. The self-published authors who ignore this end up on page 100 of Amazon search results and get disheartened. But it's not that their book was bad, necessarily — it was that they didn't know how to get it in front of their target market. 
I take advantage of KDP Select price promos, a special program where you grant Amazon exclusive rights to sell your book and they allow you to discount your book for added readers. I also use certain book promotion sites like Bargain Booksy and frequently appear as a guest on podcasts, with more than 40 interviews in the last 2 years.
6. Is traditional publishing something you did or would consider, or are you sold on the self-publishing model? 
I like self-publishing because it's immediate and if you're someone who has an existing follower base it's easy to sell books and make passive income.
I am still considering traditional publishing for the original travel memoir I wanted to publish. I will continue self-publishing in the meantime, however, and aim to have 20 books or more.
7. What do you know now about writing books that you wish you had known before you started?
I didn't realize that books would pave the way to other opportunities like paid speaking gigs and private coaching. Being an author has given me a sense of legitimacy and a traditional title that I missed when I left the practice of law. 
I recommend writing a book for anyone looking to establish themselves as an expert in their field and open doors in their career.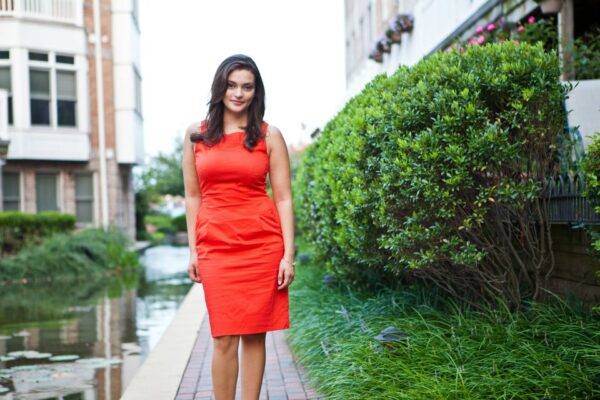 We want to thank Jen Ruiz of Jen on a Jet Plane once again for taking the time to talk about self-publishing a book for bloggers, and those looking to build their brand. We're inspired to go out and create our own E-book, so we can only imagine many of our readers are fired up to do the same. 
Have you self-published a book? Comment below to share your experience!
Join This Week in Blogging Today
Join This Week in Blogging to receive our newsletter with blogging news, expert tips and advice, product reviews, giveaways, and more. New editions each Tuesday!
Can't wait til Tuesday? Check out our Latest Edition here!
Upgrade Your Blog to Improve Performance
Check out more of our favorite blogging products and services we use to run our sites at the previous link!
Looking to Monetize Your Site?
Check out programmatic ad networks like the following:
AdSense: Entry-level ad network that accepts low trafficked sites- we have had ad rates from $1-$3 RPM on average.
Monumetric: Mid-tier ad network (> 10k monthly page views required) with slightly better rates- we've had $6-$12 RPM on average.
Mediavine: High-end ad network (> 50k monthly sessions required) with some of the best rates out there- we've had rates from $25-$50 RPM on average.
For a full breakdown of ad network entry requirements, click here!
How to Build a Better Blog
Looking for advice on how to improve your blog? We've got a number of articles around site optimization, SEO, and more that you may find valuable. Check out some of the following!