Last Updated on November 9, 2020 by Chris
Disclaimer: This Week in Blogging uses demographic data, email opt-ins, and affiliate links to operate this site. Please review our Terms and Conditions and Privacy Policy.
We're talking today with Ben Butler about all things virtual assistants for bloggers. As the owner of a company that offers virtual assistants services, Ben is in a unique position to talk to This Week in Blogging about how bloggers can best utilize and work with virtual assistants.
Before we go any further, we'll give you a full rundown of who exactly Ben is, and why he's very much worth listening to.
Ben Butler is the owner of BizzyBim and a Virtual Assistant specializing in ghostwriting, promotion, and on-page SEO in addition to offering the flexibility to tackle any project a client may have for him. For seven years, he has been helping bloggers, content creators, and social media influencers do more by taking the day-to-day monotony off their plates so they can focus on the business of their businesses. 
That's what it's all about in the end – hiring a virtual assistant that can allow you to take some tedious work off your plate, so you can focus on the big picture.
We hope you enjoy this interview, and don't forget that we've got plenty of interviews for bloggers looking to learn more, and take their site to the next level. We've got everything from YouTube tips for bloggers to brand partnership best practices!
And, of course, we've got plenty of non-interviews on our blog as well, so feel free to check out some of our blogging content at large.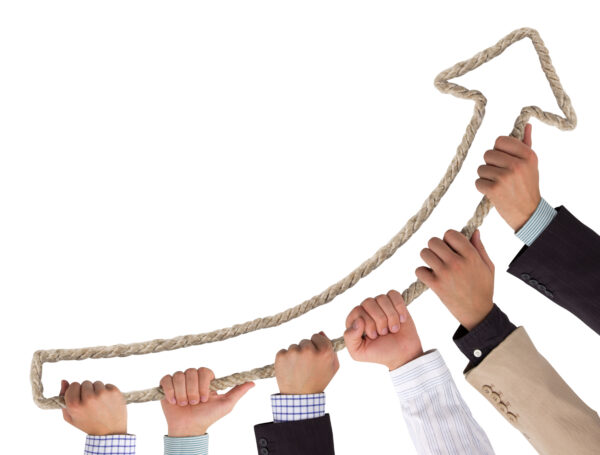 1. Firstly, Ben, can you please talk about how you founded BizzyBim and the story there? Did you yourself start as a VA, or how did that progress? 
I had some experience in the online world before I founded BizzyBim. I was a content writer for a now-defunct web design company based in Utah, and I cut my teeth there. The company was a mess, and believe it or not, that's what made it the best training ground for my future as a Virtual Assistant. 
I became a content writer, customer service representative, manager, and at certain points, even a project manager in an effort to wade through the chaos and keep clients happy. These are all things you have to be able to do as a Virtual Assistant.
After the company went under, I ended up working at a vet for several years. I was a Vet Assistant angling to become a Veterinary Technician. I might be a Vet Tech right now had it not been for a friend of mine complaining about parts of her job. 
She's a blogger, and she always complained about how much time it took her to do promotion and other time-intensive tasks. One day I said to her, "You know, it seems like doing all the things that bloggers hate to do could be a good business." 
That's when she told me about VAs. I had never even heard of them before. I started working with her and another blogger friend that she had. From working with those two clients – without whom I would not be here – I slowly built up a reputation among the blogging and influencer community, and that led to the growth of my business. 
That's how BizzyBim was born. I just sort of fell into it, and I was good at it. 
2. As a Virtual Assistant Service, what sort of services do you offer to clients? Moreover, what services do you think bloggers or content creators would be particularly interested in? 
I'm a full-service Virtual Assistant, so I offer almost anything a client might need. I offer promotion services like participating in Instagram, Facebook, Twitter, and Pinterest promotional pods to ghostwriting and social media copy and everything in between. I even post giveaways to sites for some clients. My motto is: If you hate doing it, I will. 
From my experience promotion, SEO, and content writing are the services that clients seem to want the most. They're the bulk of my business. Bloggers have to keep a constant stream of content flowing to keep their visitors coming back, and most of it should be evergreen content so people who visit their site don't see a wall of sponsored posts. 
The problem is that bloggers and influencers spend a lot of time creating excellent content for their clients so they come back to them when they need that social push. That kind of work takes so much time that it doesn't leave much left over for writing evergreen content. Bloggers come to me when they need evergreen content or a sponsored post written when they're under the gun. 
Promotion is another big service that most of my clients want and need. There is no bigger time suck than promoting. It's the kind of thing that eats away the hours, and for bloggers and influencers who already put so much time into creating content, it becomes a thing of dread. 
SEO is the final service that many bloggers come to me for. I specialize in on-page SEO which is finding keywords, optimizing the content for those keywords, ensuring alt tags on photos are proper, and writing up a meta description.
3. At one point do you think a blogger or content creator needs a VA? Is there a certain growth threshold where it makes sense, or can a VA be used strategically at any time? 
From my experience, the natural progression is to use a VA strategically and then transition into using them frequently. VAs can be used strategically at almost any point in the career of a blogger or content creator. The nature of a VA is that of flexibility. Clients don't have to buy chunks of time or services unless they want to. Rather, they can simply come to their VA and request short-term promotion or some other service that they need for a day or two. That works well for a while, but there does come a time when a blogger or influencer needs a VA to help push their business further or simply to retain their sanity. 
At a certain point, a successful blogger or influencer will simply have more on their plate than they can reasonably accomplish. There are only so many hours in a day, and those hours are eaten up quickly between content creation, promotion, curation, and all of the other aspects of the business. 
The need is an individual assessment, but in general, if a blogger finds that all of their time is spent on their business and they've lost all the freedom that they imagined they'd have by going into business for themselves, they need a VA.
4. Can you give any specific examples of how a blogger or content creator has worked with a virtual assistant to expand their business, or really any success stories in general? 
Absolutely. I have a client who asked me to do a Twitter party for her because she was short on time. The company was so impressed by "my client" that what was supposed to be a one-off party became a series of about five parties. 
I have several clients who have been able to increase the amount of sponsored work they take on because I ghostwrite the content for them. By outsourcing the writing to me and focusing on the other aspects of the campaign, they save enough time to be able to take on more campaigns that they otherwise wouldn't be able to do. 
Sometimes, it all comes down to the definition of success. I have a client who has told me on more than one occasion that if she didn't have me, she would have gone crazy years ago. That's actually my favorite success story!
5. In terms of hiring a VA, we know that some people swear by local hiring and others are happy to outsource internationally. What are your thoughts on that? 
There are pluses and minuses to both. The majority of international Virtual Assistants in my area of expertise are from areas like the Philippines, a country that has a very low cost of living so those Virtual Assistants can charge far less than their North American counterparts. However, the time zone difference can sometimes make it difficult for influencers to get into a good rhythm with their VA. 
Conversely, North American Virtual Assistants charge more due to the higher cost of living, but it's easier to communicate and time projects.
In either case, it really boils down to influencers doing their homework. An influencer should always ask for references and follow up on them. The blogosphere is a small space, so asking around about a potential VA is key, as well. Reputation is everything in this business. If an influencer finds a potential match who has a stellar reputation, it's worth giving it a try. 
6. How can bloggers and content creators best create a game plan with a virtual assistant? Is it about using a program like Trello, Slack, or Asana effectively? Basically, what does communication look like in practice? 
I have a couple of clients who like to use Asana, but for the most part, my client communication is done via email, text, or phone. Asana, and similar project management tools, are incredibly useful if you have a large team, but I prefer the personal connection provided by more direct communication. I find that it's easier to catch potential problems or miscommunications before they start. More direct communication also affords a more personable interaction, which I think is key to establishing a good relationship with clients. 
7. This may be service dependent, but generally speaking, what sorts of rates can folks expect to pay when they hire a virtual assistant? 
Virtual Assistant pricing varies quite widely because different assistants have different ways of charging. Some do everything by the hour, while others charge on a per project basis. I employ a hybrid system that incorporates both, charging per service for some tasks and an hourly rate for others. 
In general, a North American Virtual Assistant will charge anywhere from $15 to $30 per hour for executive services and between $40 and $75 per hour for high level marketing or financial projects.
8. In your opinion, what service (or services) in particular do you think all creators could really benefit from? 
I think promotion and SEO optimization are two services that almost any creator can benefit from. As I said before, promotion is a giant time suck that makes it hard for creators to focus on the parts of their business that actually make them money. 
SEO optimization is a service that almost every blogger and content creator can use because a lot of bloggers don't understand it completely. Many of my clients started blogging back in the days when a dash of SEO could put them on the first page, but these days, with the ever-changing Google algorithm and "featured" search results, SEO optimization that is dialed in is key.
9. Last question here – in what way can hiring a virtual assistant potentially help take a blog or business to the next level? 
I think the biggest way that a Virtual Assistant can help take a content creator or a business owner to the next level is by simply giving them more time. Bloggers, content creators, and even business owners need time to create the kind of quality content that keeps brands coming back for more or drives potential customers to learn more. 
It's hard to devote the kind of time it takes to creating that quality content when a content creator is spending so much time on other extraneous tasks. A Virtual Assistant helps take a blog or business to the next level by taking over those tasks so the blogger, content creator, influencer, or business owner can devote their time to crafting quality content that drives their target audience to taking action. 

We want to thank Ben, owner of BizzyBim, for stopping by this week to share all he knows about utilizing virtual assistants in the blogging world. Not surprisingly, he knows a whole heck of a lot, and appreciate his time. 
Have you worked with virtual assistants for your blog? Comment below to share more about your experience!
Join This Week in Blogging Today
Join This Week in Blogging to receive our newsletter with blogging news, expert tips and advice, product reviews, giveaways, and more. New editions each Tuesday!
Can't wait til Tuesday? Check out our Latest Edition here!
Upgrade Your Blog to Improve Performance
Check out more of our favorite blogging products and services we use to run our sites at the previous link!
Looking to Monetize Your Site?
Check out programmatic ad networks like the following:
AdSense: Entry-level ad network that accepts low trafficked sites- we have had ad rates from $1-$3 RPM on average.
Monumetric: Mid-tier ad network (> 10k monthly page views required) with slightly better rates- we've had $6-$12 RPM on average.
Mediavine: High-end ad network (> 50k monthly sessions required) with some of the best rates out there- we've had rates from $25-$50 RPM on average.
For a full breakdown of ad network entry requirements, click here!
How to Build a Better Blog
Looking for advice on how to improve your blog? We've got a number of articles around site optimization, SEO, and more that you may find valuable. Check out some of the following!