Published by Jeremy. Last Updated on February 20, 2023.
Disclaimer: This Week in Blogging uses demographic data, email opt-ins, and affiliate links to operate this site. Please review our Terms and Conditions and Privacy Policy.
Hosting is often one of the most widely talked about items when it comes to blogging as it is crucial to your (and your readers') experience when on your site.
You often don't think about it, but every website on the internet takes up file space- generally on the order of 10s to 100s of gigabytes. This has to exist on a piece of hardware somewhere in the world (often multiple times over for redundancy). A host often manages this equipment (or has contracts with those who do) and does all the work necessary to ensure your site can be found at its respective domain. So when you opened up this link, everything that was required to deliver the page you're seeing to your computer screen is likely a function of our host.
We're not going to bore you with the details on how all that happens, but suffice it to say that hosting is one of the most important things every blogger must have because, well, your site simply wouldn't exist without it!
In this guide, we want to break down some of the biggest considerations you should look for in a host, and then give a few recommendations that may be helpful for all budgets.
The Most Important Aspects of a Blog Host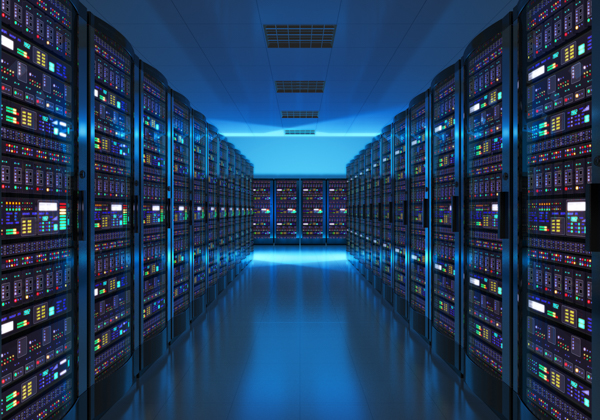 Now, we said we're not going to talk about all of the technical details of how a host works, and this is true. But there are some important considerations you should keep in mind when shopping around for a service all the same (beyond price, at least).
First, as mentioned above, a host is generally responsible for ensuring that your blog appears when someone types your domain into a browser. They may not necessarily be responsible for what appears (i.e. the design and content- that's on you), but they are responsible for ensuring that the data is delivered to the screen all the same. This is broken up into two key components.
The first we look for is how long it takes for the server to respond when you hit submit on a page. This is the server response time as seen in speed tools like WebPageTest. A quality server these days can start to send data back within 0.2-0.3 seconds, but more budget-friendly servers may be on the order of 1-2 seconds to simply send the first piece of data back. When most of us are shooting for load times < 3 seconds in total, this can cause some performance issues.
The second is the available bandwidth. Some hosts restrict the maximum bandwidth any site can receive, which could cause your site to perform slowly or even crash in the event of a traffic surge. Others may charge you for extra page views received above a specific cap.
Second, there are included features. Some hosts simply provide the server space and it is up to you to manage it from there. Others have created robust services known as Managed WordPress hosting that includes technical support on their end to ensure your blog remains online (often > 99.9% of the time). Others fall somewhere in between in terms of their offering.
While more expensive, Managed WordPress hosting often takes some of the burdens from the blogger and puts more responsibility back on them for uptime and operational guarantees. If a plugin update creates a conflict and causes your site to go down, a quick email is likely all it takes to put them on it.  This is our preferred style of service.
Finally, there is the customer service. Some hosts require you to call and wait on hold for a technician to report a problem. Others have a fully-managed chat box. Many use online ticketing systems as well. Their speed in replying to issues can range anywhere from seconds to an hour or more and can be a major deciding factor when emergency support is needed. Sadly, it is often hard to know how a host behaves in this situation until after you're already a customer.
These are the three main considerations we think of when using a host and will be discussed more in the options below.
Free Blog Hosting
WordPress.com (Premium Available)
When we talk about running a WordPress blog, there could be a misconception in that statement because there are two WordPress services out there. One is WordPress.org, which is the self-hosted, open-source WordPress that is the most widely used in blogging (and what we always mean when we say WordPress blog). The other is WordPress.com- a free host not much unlike other Content Management Systems (CMS), like Blogspot, where you will have a .wordpress.com in your domain name and are severely limited in how you blog.
While WordPress.com is often looked at as a free blogging service, they do offer premium options that access more features like owning your own domain and using plugins (two essentials in our opinion). Plans start as little as $4/month but access to more business-oriented features we'd typically recommend only unlock at the $25/month threshold at which at that price point we'd recommend possibly using a Managed WordPress host all the same (below).
If you are looking for a cheap host, a self-hosted plan may be for you.
Basic Self-Hosted Servers
The term self-hosted server is also a bit of a misnomer as it is often used to describe 3rd party companies offering hosting services- you simply use their server instead of buying your own hardware. They may have tools to easily install WordPress, but from there a lot of it is on you.
Bluehost
Bluehost is among the cheapest for bloggers and offers plans as low as $3/month. But you get what you pay for here as their servers are notoriously slow, offer minimal storage (for the cheapest plans at least), and long lead times getting assistance (your mileage may vary on that one).
You may not be able to optimize into the fastest load times possible on basic hosts like Bluehost, but if the cost is a concern, you really cannot beat the price when starting out. As such, we recommend this service for bloggers in the < 10,000 page views per month range as anything over that you could (hopefully) be earning enough in ads to cover a Managed WordPress host for significant improvements.
Siteground
Siteground is another budget server that is often synonymous with Bluehost (but depending on who you ask, perhaps a slightly better reputation- this is up for debate). Plans here are as low as $7/month and offer many of the same concerns and restrictions as Bluehost including storage limitations in all of their plans.
*Note: Both Siteground and Bluehost have Managed WordPress options; however, we do not have any experience with them to make a comment one way or another. Generally speaking, most bloggers we know use these services when starting out purely for the economic factor.
Managed WordPress Hosts
When you get into Managed WordPress territory, you are starting to pay a premium in pricing because you are also paying for expert assistance. Generally speaking, a good Managed WordPress host has premium features on their server, sometimes included plugins and backups within the charge, respond to inquiries within minutes, and may sometimes even do customized work on your behalf.
Because of the variable nature of offerings here, pricing, included features, and blogger's experiences vary wildly.
BigScoots
We currently use BigScoots to host This Week in Blogging and Jeremy uses them for all of his other blogs as well. This Managed WordPress host offers cost-effective plans as little as $35/month, stellar security features, a blazing fast server response time (often under 0.3 seconds), and gets back to issues via their online ticketing system within minutes. We've seen accounts here reach 500,000+ page views per month on this plan, with hundreds of people on-site at once, with no noticeable slowdown at all.
It is worth noting that while BigScoots is a Managed WordPress host, subscribers here are typically responsible for updating their own plugins and doing any coding changes that are more elective or cosmetic in nature. As such, if you need more assistance you may want to pay a web development studio to do your Managed WordPress hosting.
Reggio Digital
Reggio Digital goes one step further beyond BigScoots and offers WordPress Maintenance as part of their packages. So if you need more assistance with plugin settings, coding, etc. Michael and his team are there to help. Pricing here is scaled based on your traffic, with plans as low as $25/month for up to 10,000 visitors and scales up to $199/month for 400,000 visitors- so this service is especially useful for those who want to pay for a fast Managed WordPress host (server responses often < 0.5 seconds) and are still learning the ins-and-outs of blogging and could use extra assistance.
Note that Reggio Digital does not include email hosting whereas most of the above hosts do. So if you would like a branded email like [email protected] then you'll have to purchase that elsewhere (G Suites is about $6/month with Gmail features and Bluehost's $2.95/month plan also has limited email access).
Before ending this article, we should note that this guide is not comprehensive. There are dozens if not hundreds of hosts in the basic and Managed WordPress categories. We wanted to keep this guide simple and only feature services we have direct experience with or are widely known within the industry.
Over time, if we try out other hosts we may update this guide to include them!
Join This Week in Blogging Today
Join This Week in Blogging to receive our newsletter with blogging news, expert tips and advice, product reviews, giveaways, and more. New editions each Tuesday!
Can't wait til Tuesday? Check out our Latest Edition here!
Upgrade Your Blog to Improve Performance
Check out more of our favorite blogging products and services we use to run our sites at the previous link!
Looking to Monetize Your Site?
Check out programmatic ad networks like the following:
AdSense: Entry-level ad network that accepts low trafficked sites- we have had ad rates from $1-$3 RPM on average.
Monumetric: Mid-tier ad network (> 10k monthly page views required) with slightly better rates- we've had $6-$12 RPM on average.
Mediavine: High-end ad network (> 50k monthly sessions required) with some of the best rates out there- we've had rates from $25-$50 RPM on average.
For a full breakdown of ad network entry requirements, click here!
How to Build a Better Blog
Looking for advice on how to improve your blog? We've got a number of articles around site optimization, SEO, and more that you may find valuable. Check out some of the following!