Published by Chris. Last Updated on February 20, 2023.
Disclaimer: This Week in Blogging uses demographic data, email opt-ins, and affiliate links to operate this site. Please review our Terms and Conditions and Privacy Policy.
In the world of blogging and social media, there's never a dull moment. And we're grateful for that because, if there were, we would kind of be out of business.
For us, it's not if there's a pertinent story to share with you, it's which pertinent story to share.
And today, we can't ignore the big, big news – Clubhouse has finally come to Android.
The Clubhouse News People Have Been Waiting A Year For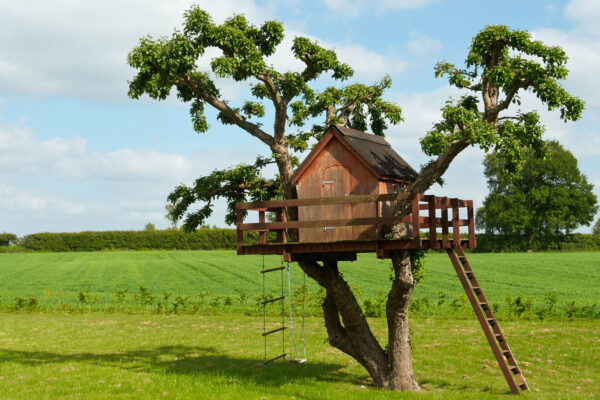 Back in February, we were tracking the rise of Clubhouse, which was in the midst of unprecedented growth. At that time, they peaked with almost 10 million downloads in a month. In March, however, they had a little under 3 million (which is still pretty sweet), but in April they clocked only 900k.
You don't need to be a mathematician to figure out that if your growth slows by a multiple of ten in just two months, that's not exactly great news.
To be fair, Enders Analysis Tech head noted that, "Clubhouse is still invite-only, so they are not judging success by how many people are using it. They are much more focused on getting compelling-content creators and then hoping that the users will follow at some point in the future."
But, at the same time, who wouldn't want more users, right?
After a Year, Clubhouse Has Come to Android
This is news that a lot of people have been waiting to hear.
First, it'll be launched in the US, and then apparently the worldwide rollout will follow in the coming weeks. 

In the announcement on their site, they said their "plan over the next few weeks is to collect feedback from the community, fix any issues we see and work to add a few final features like payments and club creation before rolling it out more broadly."
Is It Too Little, Too Late?
Almost everyone in social media has created or is creating a Clubhouse copy, many that work for both IOS and Android. Does Clubhouse have the brand loyalty it thinks it has? We're about to find out.
Some people swear by Clubhouse, and have gotten immense value from the platform – in fact we know many personally, and kudos to them!
But folks like Kevin Tewe, an agency founder, has publicly noted that "it is always the same topics by the same people, who are selling themselves or getting deals for their agencies."
There is also concern that demand for the platform was fuelled by the lockdown situation, and as things open, that demand may weaken. The Android announcement can't hurt, though, as that's a massive untapped user base.
Like everything in this industry, the platform is what you make of it. Our job, as far as we're concerned, is to give you the information to move forwards, so if you've been an Android user in wait, you've got the green light.
Join This Week in Blogging Today
Join This Week in Blogging to receive our newsletter with blogging news, expert tips and advice, product reviews, giveaways, and more. New editions each Tuesday!
Can't wait til Tuesday? Check out our Latest Edition here!
Upgrade Your Blog to Improve Performance
Check out more of our favorite blogging products and services we use to run our sites at the previous link!
Looking to Monetize Your Site?
Check out programmatic ad networks like the following:
AdSense: Entry-level ad network that accepts low trafficked sites- we have had ad rates from $1-$3 RPM on average.
Monumetric: Mid-tier ad network (> 10k monthly page views required) with slightly better rates- we've had $6-$12 RPM on average.
Mediavine: High-end ad network (> 50k monthly sessions required) with some of the best rates out there- we've had rates from $25-$50 RPM on average.
For a full breakdown of ad network entry requirements, click here!
How to Build a Better Blog
Looking for advice on how to improve your blog? We've got a number of articles around site optimization, SEO, and more that you may find valuable. Check out some of the following!