Published by Chris. Last Updated on July 8, 2021.
Disclaimer: This Week in Blogging uses demographic data, email opt-ins, and affiliate links to operate this site. Please review our Terms and Conditions and Privacy Policy.
YouTube (and Google in general, really) seems to always be on the move. They're typically planning a few steps ahead, and all signs would to them having planned this for a while.
They're doing what Google does well, and they're going all-in.
YouTube Sets Aside 100 Million Bucks for Creators to Use "Shorts"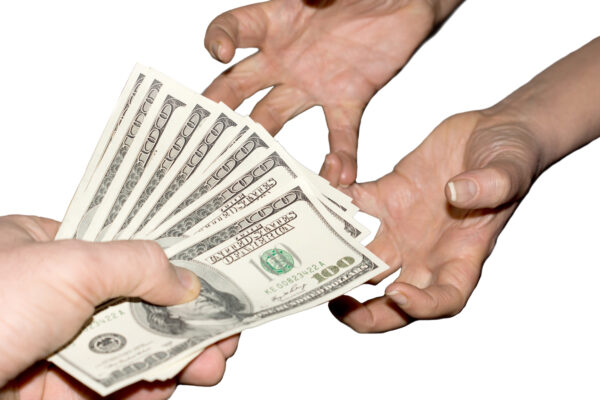 Let's not mince words here – YouTube Shorts is an apparent TikTok copycat and competitor but, frankly, it was inevitable.
YouTube's strategy here is simple – encourage creators to switch over to (or at least use) YouTube Shorts by dangling a hefty sum of money. 
In the end, it's not a bad strategy.
On YouTube's blog, they describe Shorts as "a new short-form video experience right on YouTube for creators and artists who want to shoot short, catchy videos using nothing but their mobile phones."
The emphasis on only mobile phones is how we know they're really going after the TikToks of the world.
But How Do Creators Get Paid by YouTube Exactly?
As of now, YouTube has really only publicly said that they'll reach out to creators personally who seem to have particularly high engagement and views using Shorts.
They're looking for original videos that abide by YouTube's community standards. For what it's worth, when asked about a number, they mentioned that they aim to pay thousands of creators per month.
To be eligible, all you need to do is start using YouTube Shorts when it's available in your nation.
YouTube Shorts became available in the US in March. They also launched it in India, and some creators in both nations have already seen money. They apparently aim to use this fund to pay creators until sometime in the middle of 2022 across the world.
What Else is Worth Knowing About YouTube Shorts?
For one, it's worth keeping an eye on when Shorts will be available in your home country. It's being launched fairly quickly around the world, and was launched recently in the UK.
They're also already playing with format. Initially, you only had the option to record 15 second videos (*cough* *cough* Instagram Stories), but now you can record 60 second videos through the app's YouTube Shorts camera.
We're also hearing that YouTube is aiming to get a competitive advantage in this space by allowing users to sample sounds for most content uploaded to YouTube. Almost all the major record labels are on board with this after they've seen how songs took off when they became popular on TikTok.
In fact, viewers will apparently get a link to specific videos or songs used in Shorts, which could make this a game-changer for artists.
You'll also apparently be able to make content and collages from other video creators' content as long as they indicate that's okay.
If anyone has the ecosystem to be able to pull this off, it's YouTube, so it'll be interesting to see how this unfolds.
If you're a creator who has done well on TikTok, Snapchat, or even IG Stories, and Shorts is live in your country, you might want to play around with this a bit while this is still on the ground floor.
Join This Week in Blogging Today
Join This Week in Blogging to receive our newsletter with blogging news, expert tips and advice, product reviews, giveaways, and more. New editions each Tuesday!
Can't wait til Tuesday? Check out our Latest Edition here!
Upgrade Your Blog to Improve Performance
Check out more of our favorite blogging products and services we use to run our sites at the previous link!
Looking to Monetize Your Site?
Check out programmatic ad networks like the following:
AdSense: Entry-level ad network that accepts low trafficked sites- we have had ad rates from $1-$3 RPM on average.
Monumetric: Mid-tier ad network (> 10k monthly page views required) with slightly better rates- we've had $6-$12 RPM on average.
Mediavine: High-end ad network (> 50k monthly sessions required) with some of the best rates out there- we've had rates from $25-$50 RPM on average.
For a full breakdown of ad network entry requirements, click here!
How to Build a Better Blog
Looking for advice on how to improve your blog? We've got a number of articles around site optimization, SEO, and more that you may find valuable. Check out some of the following!