Last Updated on July 8, 2021 by Chris
Disclaimer: This Week in Blogging uses demographic data, email opt-ins, and affiliate links to operate this site. Please review our Terms and Conditions and Privacy Policy.
During the lockdown, podcasts boomed, and they will apparently surpass 1 billion in ad revenue this year.
Some game-changing announcements were made by Spotify, Apple, and others recently which suggest that the podcast battle is on, and you could stand to benefit.
The real question is – can podcasting finally make the money with podcasting they thought they could?
Let's double click on that.
Is Money Coming to Podcasting?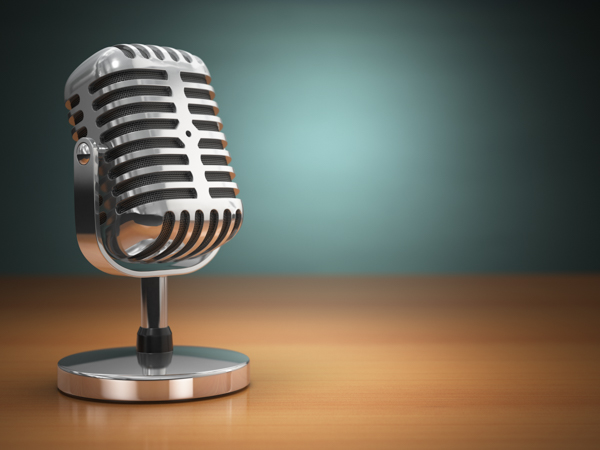 For the sake of ease, we'll break down the pertinent details from recent podcasting announcements that could actually affect you as a creator.
Podcasters have been using tools like Patreon for quite some time, but the news here is that the money is about to get mainstream, and some are projecting that podcasting's real heydey is about to begin. 
What's Changing with Apple Podcasts?
Apple announced an upcoming subscription model for their podcasting platform that would give creators the chance to create premium/freemium products.
Podcasters will have freedom to charge what they want for both individual shows or a group of shows.
The rollout is expected to happen within the month.
Apple will charge creators about $20 to use the features, then take 30% off the top in the first year, and 15% for all years moving forwards. 
A concern for creators is that Apple will still "own" the listener relationship. Creators wont' be able to directly communicate with their subscribers, making it hard for creators to move on from Apple Podcasts once they start.
The premium episodes created will only be available through Apple Podcasts. 
Despite a number of red flags for creators, some in the industry believe that it could still be very lucrative since the infrastructure is well built out, and people are already used to spending money with Apple.
What's Changing with Spotify?
Firstly, Spotify's podcasting play appears to be working, as a report from TechCrunch predicts that Spotify podcast listeners will top Apple's listeners by the end of the year.
Let's look at how they're approaching creator monetization.
Their podcast monetization features will be made available through Anchor, a recent podcast creation tool they purchased. Unlike Apple, the tools appear to be free.
You will be able to distribute podcasts to other platforms beyond Spotify, so it won't be a closed system like Apple.
 They're launching with three monthly price point for subscribers – $2.99, $4.99, and $7.99. Experts suggest 

this

 may be a bit constraining and are wondering if custom pricing will be added later.
Perhaps the most notable difference for creators is the fees. Creators using their platform will pocket full subscriber revenues. They'll introduce a 5% fee starting in 2023, but that's chump change compared to Apple's seemingly greedy fee system.
Does Google Have a Response?
In short, not really. They've got a relatively new IOS app, and they've clearly put some money behind it, but not the sort of money others have put behind their podcasting move.
However, Google Podcasts may be integrated with search more carefully moving forwards. In a recent article it was noted that "soon, you won't necessarily need the term 'podcast' in your search to see episodes, making podcast discovery simpler across Search."
As far as monetizing podcasts goes, many suspect that Google's foray into audio ads via YouTube will set them up well to use that tech for podcasts.
The other company to keep our eye on is Zuck and friends over at Facebook. They're going after both Clubhouse and podcasting at the same time, it would seem.
Join This Week in Blogging Today
Join This Week in Blogging to receive our newsletter with blogging news, expert tips and advice, product reviews, giveaways, and more. New editions each Tuesday!
Can't wait til Tuesday? Check out our Latest Edition here!
Upgrade Your Blog to Improve Performance
Check out more of our favorite blogging products and services we use to run our sites at the previous link!
Looking to Monetize Your Site?
Check out programmatic ad networks like the following:
AdSense: Entry-level ad network that accepts low trafficked sites- we have had ad rates from $1-$3 RPM on average.
Monumetric: Mid-tier ad network (> 10k monthly page views required) with slightly better rates- we've had $6-$12 RPM on average.
Mediavine: High-end ad network (> 50k monthly sessions required) with some of the best rates out there- we've had rates from $25-$50 RPM on average.
For a full breakdown of ad network entry requirements, click here!
How to Build a Better Blog
Looking for advice on how to improve your blog? We've got a number of articles around site optimization, SEO, and more that you may find valuable. Check out some of the following!